ABOUT
Imagine while you are gazing at the night sky and suddenly you see those stars trying to reach you. As you look closely, you see fireflies with tiny yellow-blinking lights! So gorgeous, isn't it? An impeccable mixture for your weekend getaway, Khopoli Camping offers not only fun games and adventurous activities but also loud and awesome music. With night walks surrounded by fireflies into the jungle, a bonfire, and luscious meals, this camping experience is truly one of a kind. So hurry up and book your camps now!
DURATION
1 Night/ 2Days 
DATES
20 May 2023 (Batch Full)
27 May 2023 (Batch Full)
03 June 2023
10 June 2023
PRICE:
Campsite to Campsite: ₹ 1799/-
Khopoli to Khopoli: ₹2299/- 
NOTE: Block your seat at just ₹500/- and pay the rest 5 days before the event date. 
ITINERARY
Day 1:
Pickup Points:
2:45 pm: Lowjee station (for people joining from Khopoli)
4:30 pm: Campsite
At 5 pm – Enter the campsite and relax, have a cup of coffee/ tea along with some snacks. Submerge yourself in the serene beauty, take a stroll in the surroundings, and capture Instagram-worthy pictures, don't forget to tag HikerWolf!
Traveling solo, don't worry we got you covered; we have planned the tour in such a way that you will not only make new friends and have fun with them but also have plenty of time to explore on your own.
Loveable Memories and lots of adventure are the perfect definitions of our one-of-a-kind camping near Mumbai. Brace yourselves as we set a course for obstacle activities.
It's time to play games and make new friends. Khopoli camping is all about vibing on to the music and contesting with your friends. We further set the party on a high note with the loud music beats and your energetic dance moves.
The night is still young, and we are full of energy. We have planned for Zumba Dance sessions. We have invited professional dancers who will make sure you not only match their skillful moves but also resonate with the exotic aura. Create a dynamic and charismatic atmosphere with your friends and enjoy the night.
At 10 pm – With all those fun and amazing moments we know your stomach will be growling for food. It is time to serve you the scrumptious meals prepared by our talented chefs (Jain/Veg/Non-veg unlimited food).
After dinner, we visit the sites where the fireflies come to greet us. The scene is quite an experience on its own when you take a stroll through the night. The dark sky in the backdrop and the yellow blinking lights of these creatures is just a perfect combination of beauty. 
We then surround ourselves with a bonfire. It's time for some talent show, enjoy your friends' singing, vibe to their dancing, and showcase your skill. 
At 12.30 am- We call it a night, we end the night with glamorous smiles on our faces, capture the eclipsing moon, and have some enduring memories to cherish forever. We rest in our allotted tents; the tents are on a Dual sharing and group tents basis.
Day 2:
At 7 am – It's early morning and we don't want you to miss the rising sun. Enjoy the sun-kissed glow on your skin &  have a delicious breakfast 
Submerge yourselves in the pool, rain-dance on the music, compete with your friends on the dancing end and enjoy to the fullest.
At 10:30 am – It is time to say goodbye to our one-of-a-kind, camping near Mumbai. Take away not only captures but also auspicious memories with you.
IMAGE GALLERY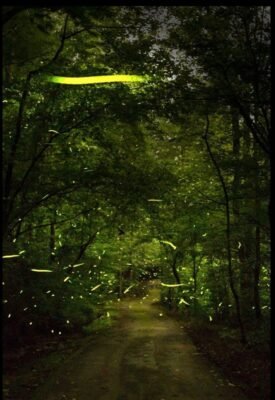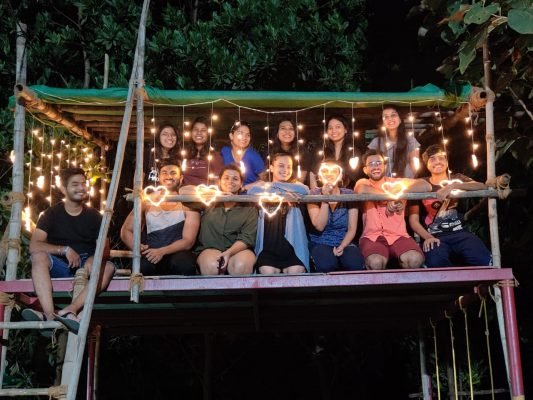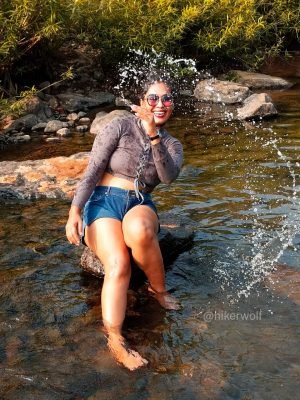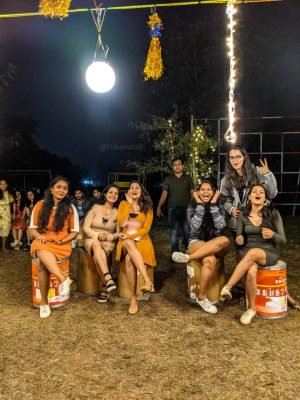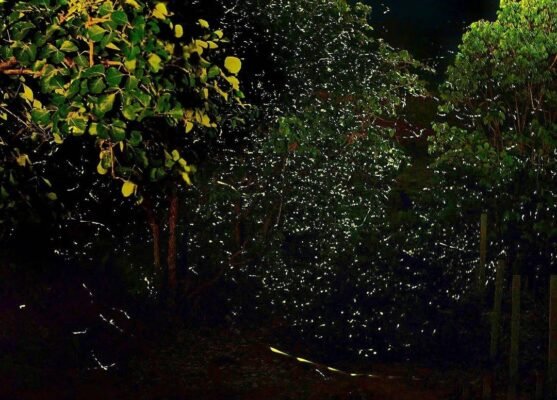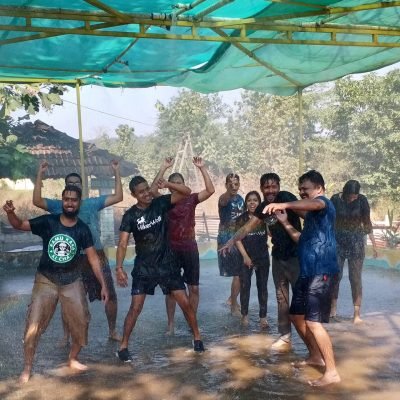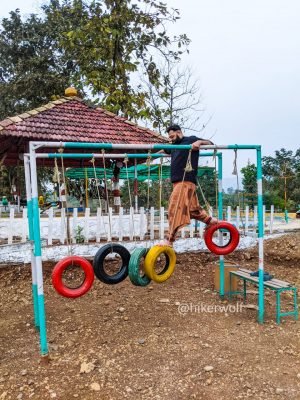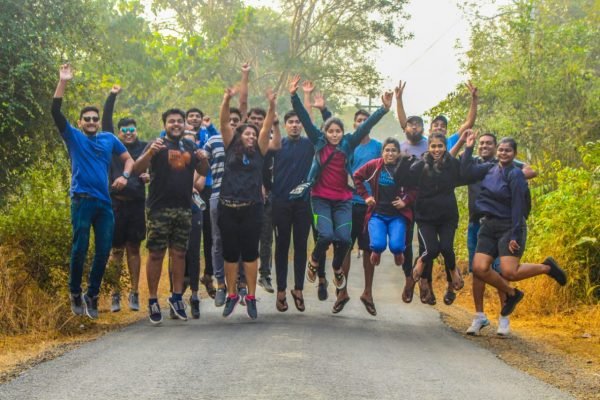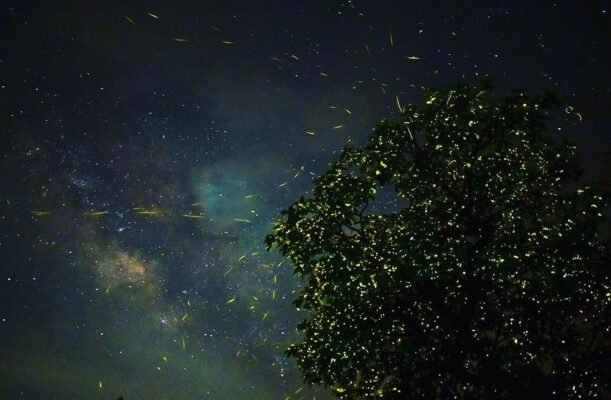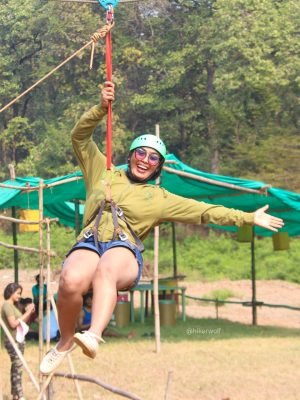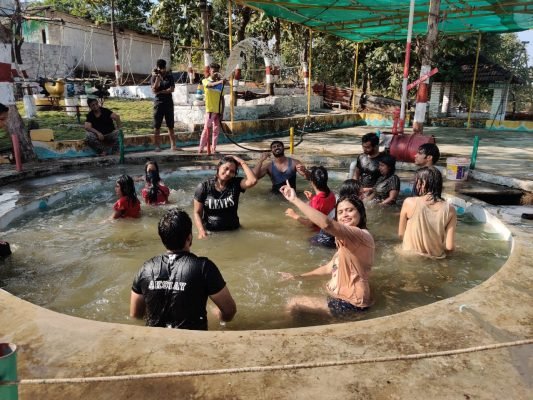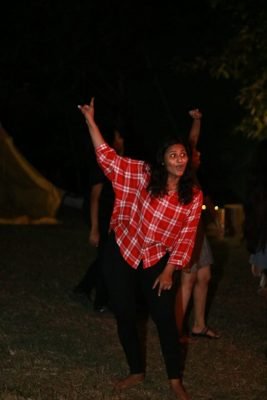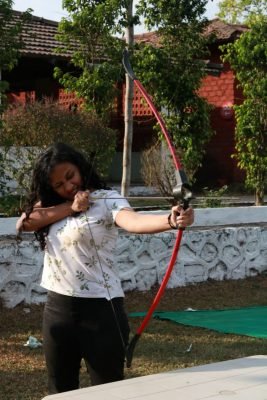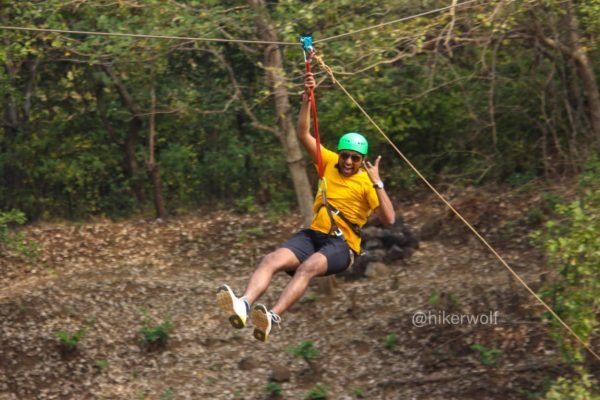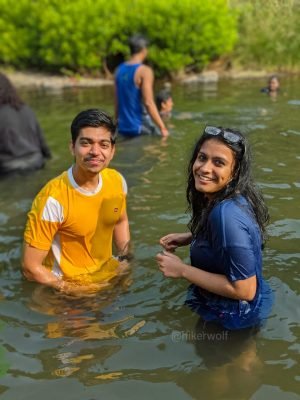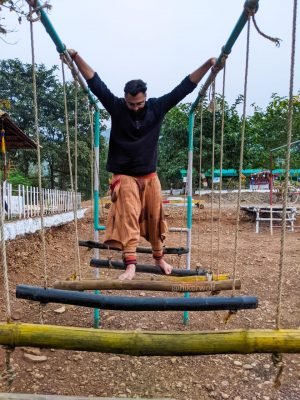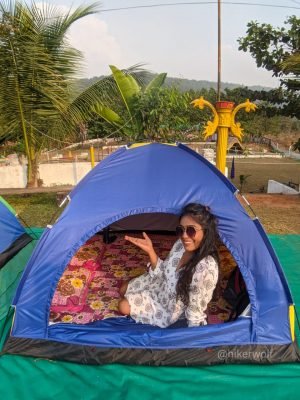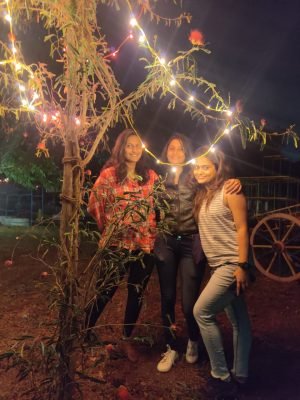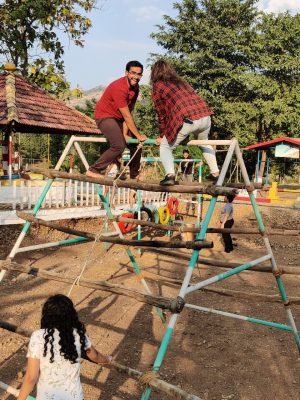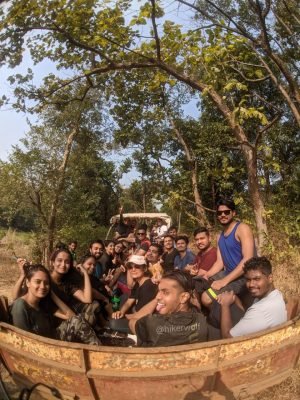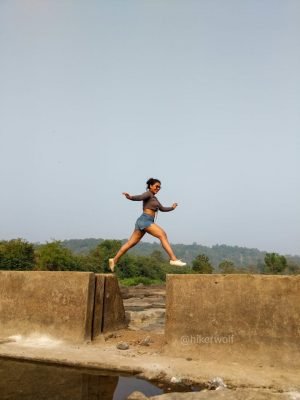 INCLUSION:
Evening Snacks

Dinner (Jain/ Veg/ Non-Veg)

Breakfast

Drinking water- Purifier

Fun Games

Music-Dancing the night away

Campfire

Tent Stay

Bedding, Pillow, Bedsheet

Toilet facilities

Small Jungle Trail To See Fireflies

Rain Dance

Obstacle activities

Basic First Aid

Parking

Pet-friendly
EXCLUSION:
Insurance

5% GST

Anything not mentioned in the above inclusions list
NOTE:
Firefly sightings are dependent on weather conditions. Ideally, this is the best time to sight them. However, we do not take responsibility for low firefly sightings.
THINGS TO CARRY:
Comfortable Footwear – Shoes and Slippers

Mosquito Repellent

Extra Set of Clothes

Sunscreen

Sunglasses

Waterproof Bag

Towel

Torch

Camera

Basic Toiletry

Mobile Charger

Power Bank

An extra bag to keep your wet clothes

Personal Medicines if any
Note: Do not carry any valuables. Please take care of it in case you are carrying the same. We will not be responsible if you lose them by any chance.
STILL, HAVE QUESTIONS?
Request a callback