ABOUT
Dreaming about being surrounded by beautiful pine trees and sitting by side as water flows past you? Well, you are looking for the right place that will make your days worthwhile with a mix of relaxation and adventure.
A sight to sore eyes, Parvati Valley of Kasol-Kheerganga will make you want to stay a little longer. Splashing water whenever we get a chance and get hot drinks when we feel cold are the sweet moments that will make you miss this place.
A blend of villages and fancy cafes of Kasol with a touch of calmness of Tosh and melody of Kheerganga is an adventurous trip every nature lover dreams of.
Dance on Indie music, Trek on hilly villages, Paraglide, and raft a river; Kasol to Kheerganga has more than anyone could ask for.
So, what are you waiting for? Just put on your trekking shoes, take your camera, and begin the journey with HikerWolf. 
DURATION
7D/6N
DATEs
   21 Nov 2021
   05 Dec 2021
   22 Dec 2021
COST
₹ 12999/-
NOTE : Block your seat at just ₹2000/- and pay the rest 25 days before the trip date. 
Note:
We will provide you with complete assistance in planning your travel from your hometown to the meeting point. You are free to choose any mode of transportation, be it train, flight or bus as per your budget and convenience.



If you need Dual sharing to stay you'll have to pay Rs. 2000/- extra per person
BRIEF ITINERARY
Day 1:

Delhi – Kasol | Begin the Kasol Trip
Meet us at
Delhi Hazrat Nizamuddin at 5:30 pm
. Welcoming you to the pack with a fun road trip from Delhi to Kasol and thus begins our
Kasol trip.
Day 2: Kasol – Manikaran | Hot springs of Manikaran, Kasol Tour
Wake up to the tranquillity of Kasol, bathe in the hot springs of Manikaran. Explore Israeli culture and cafes in Kasol. The stay will be arranged in the outskirts of Kasol.
Day 3: Kasol – Barshaini – Tosh | Drive through Barshaini, Trek in Tosh
From the outskirts of Kasol, we drive through the beautiful villages of Barshaini. A short trek lies ahead from here to the picturesque valley of Tosh, and then back to the comfort of Kalgha.
Day 4: Kalgha – Kheerganga | Kheerganga Trek
Brace yourself as we now begin the Kheerganga trek to reach its highest vantage point and mark an end for all those who were eagerly waiting. Here, we will enjoy natural hot springs, click candid pictures, and the snow fight is mandatory. Resting at our campsite we enjoy stargazing. 
Note: The difficulty level of Kheerganga Trek: Easy-Moderate
Day 5: Kheerganga – Kasol – Kullu – Dobhi | River Rafting and Sightseeing in Kullu
We descend slowly to our base camp. Recollecting stories and sharing laughs, we'd be passing through Kasol and Kullu. We have planned for river rafting, shopping, and sightseeing in Kullu. Overnight stay at Kullu.
Day 6: 

Kullu – Delhi | Experience River Rafting, Paragliding
Exploring the adventurous side of the lesser-known paradise – Kullu. After a round of paragliding, we leave for Delhi. 
Day 7: Kasol Trip Ends
We reach Delhi around 2 pm at Hazrat Nizamuddin. Until next time, we wave our goodbyes and make sure to remain in touch with the new friends who by now are no less than family.
Note: This Kasol trip itinerary is given to give you an idea of how things are planned. HikerWolf can change the itinerary as per the situation at the ground level.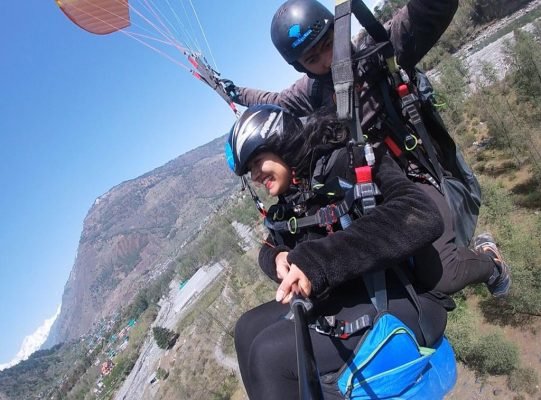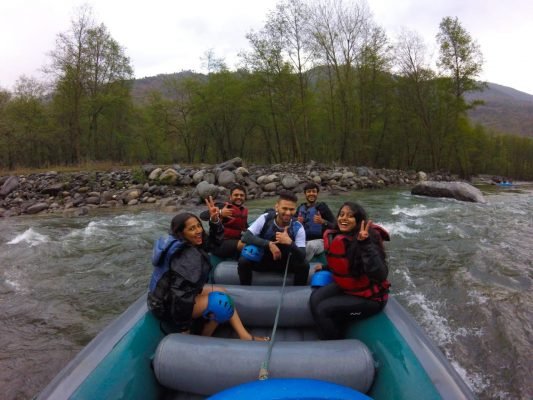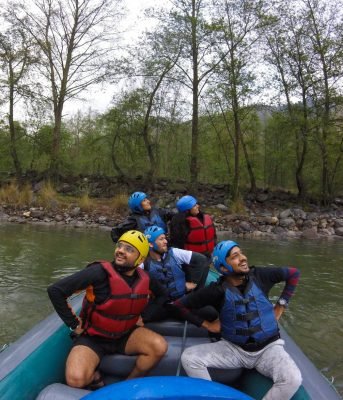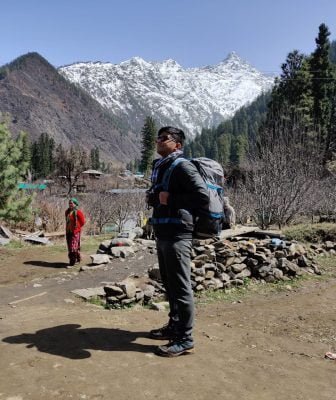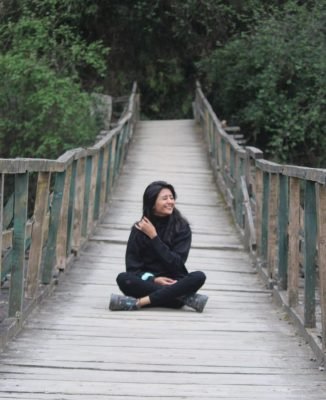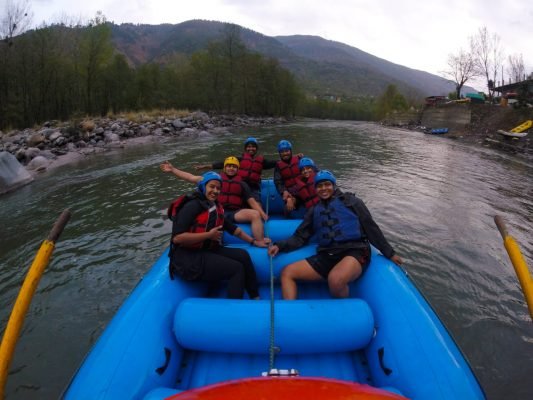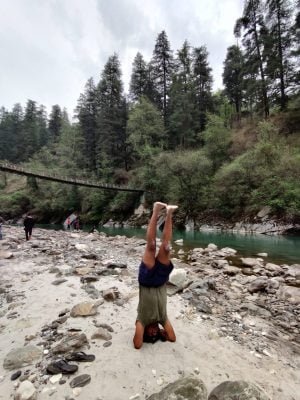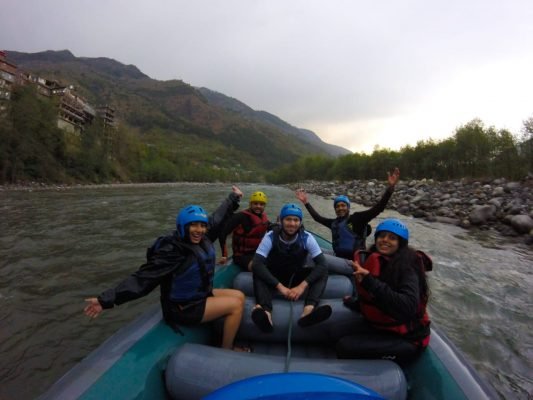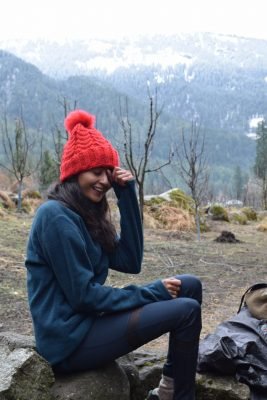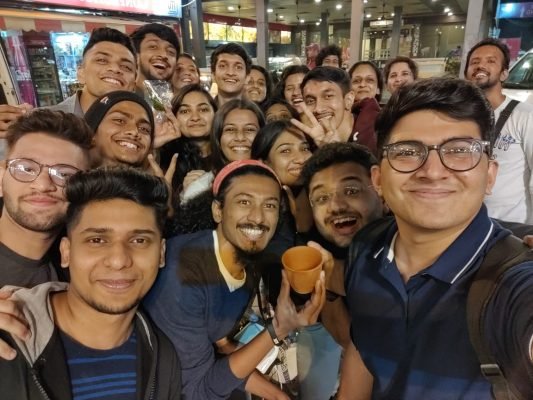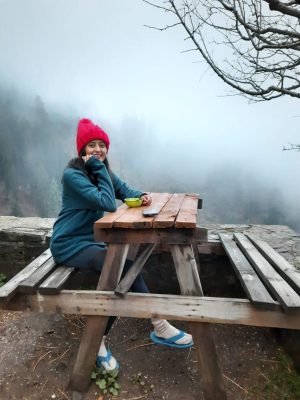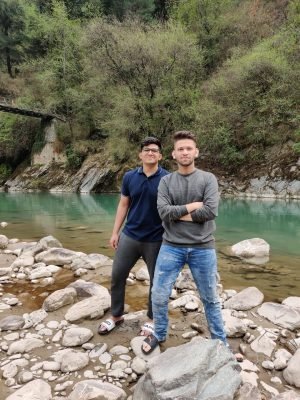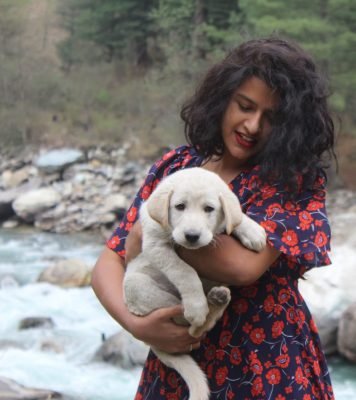 INCLUSIONS
All Internal transfers

Breakfast on all days

Travel from Delhi to Kasol and back

Accommodation on all days

Support Staff & Guide while on Trek

Trekking Equipment during Kheerganga Trek (Tent + Sleeping Bag + Matts etc)

Meals during Kheerganga Trek (1 Breakfast + 1 Evening snack +1Dinner)

Meals during camping at Kullu (1 Evening snack + 1Dinner + 1 Breakfast )

HikerWolf expertise

Bonfire in Kasol & Kheerganga

Trekking expertise and guide Charges
EXCLUSIONS
Things not included in inclusions

Unforeseen handling costs due to sudden changes in weather, natural calamity, etc., aren't included in the package.

Potter for personal luggage handling can be made available 

Adventure Activities
THINGS TO CARRY
ID Proof 

Trekking Shoes Compulsory

Flashlight with extra batteries

Backpack

Sunscreen and cap

Necessary toiletries

Change of clothes – including some warm clothes (as Kheerganga can get quite cold even during the summer) and a raincoat/windcheater

Bottled water – at least 3 litres and ready to eat food like chikki.

Camera
DETAILED ITINERARY
Day 1: Delhi – Kasol | Begin the Kasol Trip
Distance covered – 488 km
Good Evening Folks!
How about a night out on the bus sounds? Crazy and exciting, right? Well, if it doesn't then Hikerwolf promises to make that happen. Buckle up guys, a road trip from Delhi to Kasol awaits you this night.
It will be a mix of being ourselves as we hear some music and let the cold wind blow into our faces whilst we gawk at the beautiful scenery on the way and have fun with everyone, play some road games, and scream all our hearts out.
But with all the time in our hands, you'd better watch out as we'd be pulling each other's leg and executing some really evil pranks and you will be out of luck if you fall asleep on our very first road-night-out.
The parade trip is unlike any other experience you've ever had, and adding along with our very own HikerWolf Tadka to it makes it even more special.
Day 2: Kasol – Manikaran | Hot springs of Manikaran, Kasol Tour
Distance covered – 39 km
We'd be waking up to the crisp mountain air of Kasol. For those who thought magic was never real, here are the bewitching valleys that'd make you believe otherwise.
We freshen up at the stay arranged in Choj and to Tour's first stop for the day which is the hippie paradise – Kasol.
Barely a few kilometres from Kasol are the hot springs of Manikaran that overflows with stories and surrealness. Take a darshan at Manikaran Sahib Gurudwara if you'd like. If at all you are tired from the earlier trip, the hot springs will relinquish all of it. Getting clouded with steam, and chilling in the natural jacuzzi like the setup in the water that has eternally remained above boiling point.
After enjoying such a refreshing gift of nature, we head back to Kasol. Guys…. It's time to Chillax in the famous Israeli cafés of Kasol. Infamously known as the Hummus trail, the cafe's around here are a complete feast to the taste buds! The cultural fusion of taste and Israeli people will definitely make your heart light from all the stress and worries of routine from which you have taken a vacation.
The cafe also offers nightlife, famous for being one of its kind. Jamming to some amazing indie music with a psychedelic touch, it strikes the right chord when it comes to taking you by surprise. Driving down while singing all those memories, we retire for the night at a stay in Kasol village.
Day 3: Kasol – Barshaini – Tosh | Drive through Barshaini, Trek in Tosh
Distance covered- 25 km
The outskirts of Kasol resonates with a joyful vibe with river bridges, wooden houses, and vivid orchards. For day 2, we would be driving through this beautiful village to our base camp near Barshaini and complete a mini trek to Tosh.
Enjoying and singing on 80's classics accompanied by rustling wind in the woods with hardly anyone to hear us. Take your time to rejuvenate your soul and feel the freedom without worry to find the right way.
We will also explore the beauty and culture of trio villages on the hills of Himachal Pradesh, Kalgha-Pulga-Tulga, on our foot which is as good as light trekking. Being with a bunch of travel enthusiasts, the energy of the journey will only increase as we try speaking the local language and share some laughter and feel pride,
There's one advantage that always tags along through these routes – Authentic Himachali cuisine. Having a full course thali dinner from here is enough to keep you coming back for more. With a happily bloated stomach, we wrap up Day 2 and kick up our feet at Kalgha.
Day 4: Kalgha – Kheerganga | Kheerganga Trek
Distance covered- 6.5 km
Finally, the D-Day is here! We're trekking up to the snow-dusted Kheerganga from the pristine greens of Kalgha. The Kheerganga trek is going to give you scares, the hanging bridges, rivers flowing right below calming your nerves, and a hill peak that is waiting to be conquered by our pack of Wolves!
Passing every kilometre will gravitate you to a pitstop. Be it for the 2-minute Maggi made in 5 minutes, or the warmest cup of chai. Everything becomes a lot more special when it's shared with a new bunch of crazy friends. The Kheerganga trek speaks for itself, the astounding views, the breezy chilly air and the pictorial view will set your spirits high and provide a refreshing mood.
You'd also lose count on the spam worthy pictures you'd click with the icy Himalayas in the backdrop and the hanging bridge. The peaks are home to a natural hot spring too, where you could take a leap or just dip your feet and let your tiredness flow into hot water. Fun fact, these hills are globally infamous for their cultivation of charas and scenic views that'd get wanderlust's high even without it.
Once we reach our destination, we let out our loudest cry of victory! Taking our Dhoom-Dham along. Before climbing down we'll proudly hold up our HikerWolf flag and click many groupies. After all the huff and puff of the trek, we all do deserve to boast a little. Here's a few things that may not get captured on our camera though,
The fresh breeze on our faces and smiles so wide with all the jokes we'd never get tired of cracking. These will remain memories that'd be photographed in our minds forever.
Depending upon the weather conditions and the terrain ahead we descend slowly to our campsite; settle among the mountains becoming a part of them. Descending down the Kheerganga trek is much more fun when we have cosy views and juvial buddies with us. The campsite is suited to give you a feel of a chilly but cosy night, let's sing all the songs we can think of while we sit drink hot chocolate as night air brushes past.
Note: The difficulty level of Kheerganga Trek: Easy-Moderate
Day 5: Kheerganga – Kasol – Kullu – Dobhi | River Rafting and Sightseeing in Kullu
Distance covered – 77 km
Mornings in the mountains are even more magical, and we'd make sure you witness it in all its glory. You'd be waking up to our custom alarm of some totally out of tune singing, but we guarantee you that you'd thank us later for the breathtaking view.
Just two and a half-hour drive from the base camp is Kullu, where we'd make a stop for river rafting. Boost your adrenaline for the crazy white water river rafting and embrace the chilly water. Worry not, we won't leave you shivering; savour some delicious tea and let the game going. We hit the local stores of Kullu, one of the prime shopper stops. Shop your heart out what the locals sell best, explore Buddha monuments and praying wheel; enrich yourself with their culture.  
We leave for Dobhi where our adventure outside Parvati valley calls out to us. At Dobhi, the night remains young with round-the-clock partying. We will be showing off our best dance moves, as we play our favourite playlist for the night, making the craziest of videos that'd give us a walk down memory lane.
Thinking back on this Kheerganga & Kasol trip, this night would remain afresh simply because of the tons and tons of laughs we'd share.
Day 6: Kullu – Delhi 

| River Rafting, Paragliding, Sightseeing Kullu
Distance covered- 518 km
An adventure-packed day is what awaits you on the final day! Today we're going completely off-road, quite literally. Trying our hand at aero and water sports, we explore the lesser explored inland regions of Himachal Pradesh.
Paragliding through the skies of Kullu and watching the entire hamlet from a bird's eye viewpoint. Adventures at Kullu will sweep you off your feet and this is something we can vouch for. Be it 5 minutes or 15 minutes, you'd be left under the dilemma of not wanting to go back to the mundane routines.
Worry not, because the end is going to be even better with the final pinch of seasoning to the trip. We'd be halting at Kullu for a mini river rafter adventure.
Going with the rush of the white waters offers an unfiltered version of the glacial lands. With the occasional splashing of icy cold water and swerving through the rocks, it's going to be the time of our lives!
After that party of screams and thrills, we bid adieu to Parvati Valley. Enjoying the bliss, we made in the past few days and in the hopes of meeting once again for yet another memorable journey, we drive back to Delhi.
Day 7: Kasol Trip Ends
We reach Delhi around 2 pm at Hazrat Nizamuddin. Until next time, we wave our goodbyes and make sure to remain in touch with the new friends who by now are no less than family.
Note: This Kasol trip itinerary is given to give you a jist of how things are planned. HikerWolf can change the itinerary as per the situation at the ground level. 
NOTE :
HikerWolf reserves the rights to cancel the trip if the minimum batch size does not suffice. 
Trip Leaders will only accompany you if there are people more than the minimum batch size otherwise, the trip will be handled virtually.
1. What will be the group Size?
We prefer to have a group of 15-18 people as we intend to have more fun and give personal care.
We need at least 6 people to kick start our treks.
2. Who will accompany us on the Trek?
All our treks are led by certified professional trekking leaders, climbers. In addition to them, there will be a local guide, a cook, an assistant, porters, and other staff.
3. I am joining as a solo girl and/or traveling for the first time, is it safe to travel/trek alone?
Safety is of prime importance and we understand them very well. The major of our staff is a girl for that very reason so be assured you are in safe and reliable hands.
4. What type of ground transportation will be used during the trip?
We rent taxis such as Innova, Tempo Traveler, Bolero, Tata Sumo, etc. from our suppliers.
5. I can't carry my backpack/bag while trekking, can I offload it?
We always recommend carrying the backpack while trekking to help maintain body posture. If you can't, we can provide you with a mule/porter to carry your backpack. I want this service you must inform us at least 1 week before the trek. The offloading fee would be around INR 300 per person per day.
6. What shoes should I buy?
Shoes are the lifeline during the trek. It is highly recommended to buy trekking shoes for a well well-known brand. You can consider companies like Quechua, Columbia, etc. A waterproof shoe with ankle support will work well.
7. Are there bathrooms/toilets facilities available during the excursion?
During the trek, separate toilet tents will be installed on each campsite.
8. What will be the type of accommodation?
Accommodation is in dome tents/Homestay.
9. Will you provide sleeping bags and mattresses?
Yes, we will provide sleeping bags and mattresses during the excursion. Our sleeping bags can withstand temperatures down to -10 degrees.
10. How many trekkers will be in a tent?
It totally depends on the dynamics of the group. If there is a couple, we can give them a separate tent. If there is an odd number of people, then the tents would be on triple sharing basis.
11. How can I book a trek with you?
After selecting the trip/excursion, you can book by clicking the Book now button or you can contact us and we will guide you through the booking which is quite easy.
12. What kind of food is served during the trek?
We provide nutritious and healthy food during the trek. We always serve vegetarian Indian food and eggs.
13. How can I get drinking water during the trek?
Himalaya water is considered the purest and safest water to drink. But for safety reasons, we sometimes boil water and use it for drinking and cooking.
If you find clean water while hiking, always fill the water where it flows, not where the water is stable or at rest.
14. Can we change the path?
Yes, you can make suggestions. We will analyze this and, if we consider it feasible, we will apply it.
15. Can the trip/excursion be personalized?
Yes, we can customize any trip/excursion based on your needs and feasibility.
16. Will the doctor accompany us during the walk?
No, but our trekking leaders are certified in the first aid course for wildlife and always carry a first aid kit and oxygen cylinders during high altitude excursions.
17. Do you prefer to take medications with me?
Yes, it is recommended to bring your own medicines while trekking.
18. Is Diamox advisable or not?
Well, it totally depends on the person. There are usually no side effects of Diamox, but if you have previous medical conditions, it is best to consult your doctor.
Our itinerary is designed in such a way that we get sufficient time acclimatized. If in case you have any problem while trekking, inform your trek leader about your condition as soon as possible.
19. What is the minimum age limit to be eligible for the trek?
The Minimum age limit is 14 years
20. What will we do if it rains?
If it starts to rain slowly during the trek, we will continue walking as expected. Your poncho will keep you dry. If it rains a lot, we will try to find a refuge and wait for the rain to stop or subside. If it rains in the field, there would be no problems because all our living tents, our kitchen tents, and our bathroom tents are waterproof. You will stay dry inside.
21. Why is the trekking pole needed?
It differs from person to person. If you think this will help you maintain balance while trekking, bring your cane. Some people believe that walking sticks break the pace while walking. It depends on you