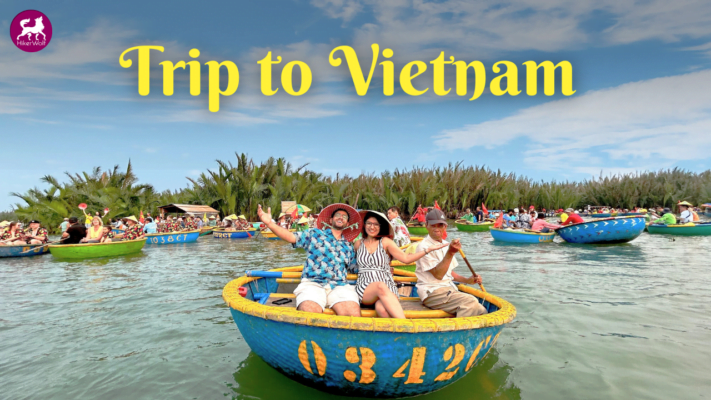 4.9 Rating on Both Google & Facebook
Young Hearted people
Hikerwolf involves travelers of all youth groups from teenagers to adults. i.e., 18-48 years only (young-hearted people)
Safe for Girls
There is majority of girls on the tour (more than 70%) and even in our staff to make you feel comfortable and safer than ever. Your safety is our prime priority.
Highly Enthusiastic Trip Leaders
The enthusiasm in the well-trained leaders itself is a wholesome vibe. Along with them even introverts turn into extroverts in no time.
Best for Solo Traveler
86% of the solo travellers join us and together they turn strangers into friends to remember.
Couple Friendly Group
We, as well as the travellers are most welcoming and cool minded towards everyone. Enjoyment and comfort are the motive all along the trip.
Free Assistance
We will assist you to plan the journey from your hometown to the destination airport and back, with our guidance and free assistance.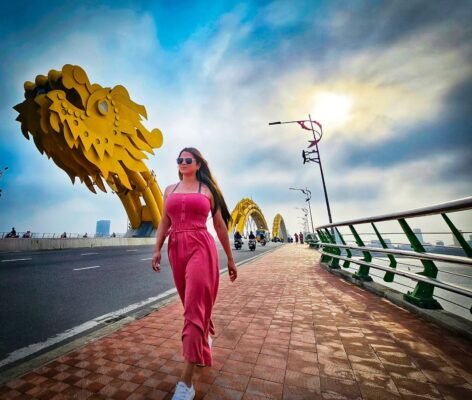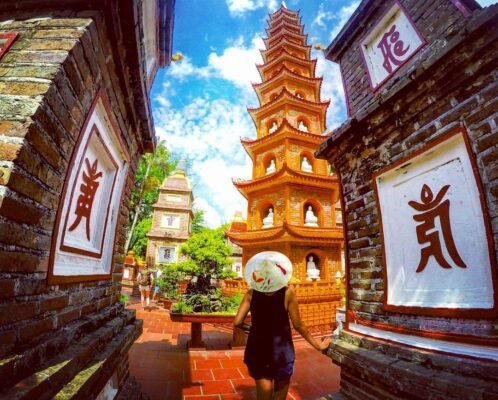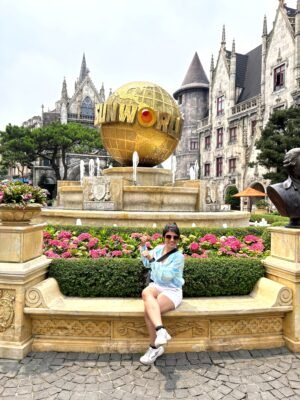 Halong Cruise
Explore the stunning beauty of Halong Bay on a cruise, where emerald waters meet limestone karsts, offering a serene escape into Vietnam's natural wonders. Indulge in traditional cuisine, kayak through hidden caves, and witness breathtaking sunsets for an unforgettable maritime adventure.
Marble Mountain
Marble Mountain in Vietnam, a sacred sanctuary of towering limestone peaks, unveils a mystical world of ancient pagodas and intricate caves, where spirituality harmonises with nature's grandeur. Its ethereal beauty, carved in marble, invites pilgrims and wanderers alike to ascend into a realm of serenity and awe.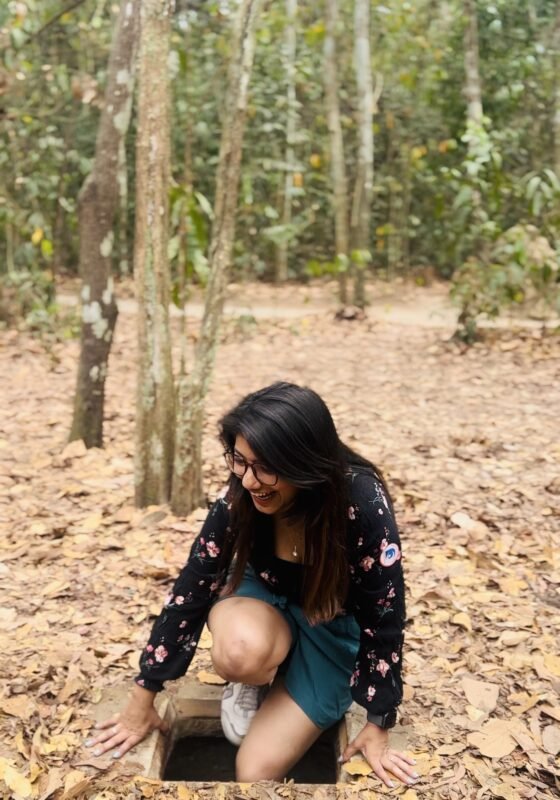 Cu Chi Tunnels
Cu Chi Tunnels, a subterranean labyrinth beneath the Vietnamese soil, bear witness to the ingenious wartime resilience of the Viet Cong, offering a haunting yet compelling glimpse into the history of the Vietnam War. This network of tunnels, with its hidden chambers and strategic design, stands as a testament to the unwavering spirit and tactical prowess of those who fought for their cause.
Lantern boat ride
Lantern boat rides in Vietnam evoke a mesmerising dreams-cape as the river reflects a sea of colourful lanterns, creating a serene and enchanting spectacle that illuminates the night.
Ba Na Hill
Ba Na Hills in Vietnam ascends like a mythical realm, crowned with the ethereal Golden Bridge, offering panoramic vistas of mist-clad mountains and lush landscapes. This hill station marries French colonial charm with modern marvels, a testament to nature's splendor and human ingenuity.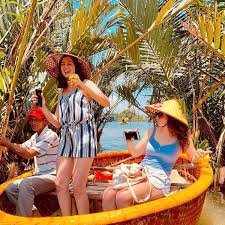 Basket Boat Ride
"Under the cerulean sky, the basket boat glides, a dance on the water's surface, weaving through the labyrinth of mangroves. Laughter echoes, mingling with the gentle rustle of palm leaves, as the heart beats in sync with the rhythm of this coastal symphony."
Danang – Dragon Bridge
Danang's Dragon Bridge, an architectural marvel, breathes fire and water, a testament to Vietnamese artistry and modern engineering, uniting tradition and innovation in a dazzling spectacle that spans the Han River. Its sinuous form and vibrant illuminations ignite the night, embodying the city's dynamic spirit and forging a link between ancient legends and contemporary aspirations.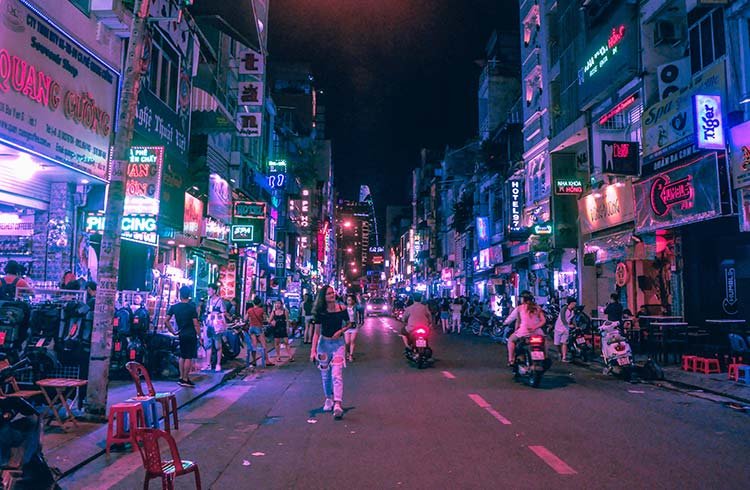 Bui Vien Street
Bui Vien Street in Vietnam transforms into a vibrant nocturnal enclave, pulsating with music, laughter, and a kaleidoscope of neon lights, offering an electric tapestry of nightlife where locals and travelers converge in a celebration of vitality and diversity.