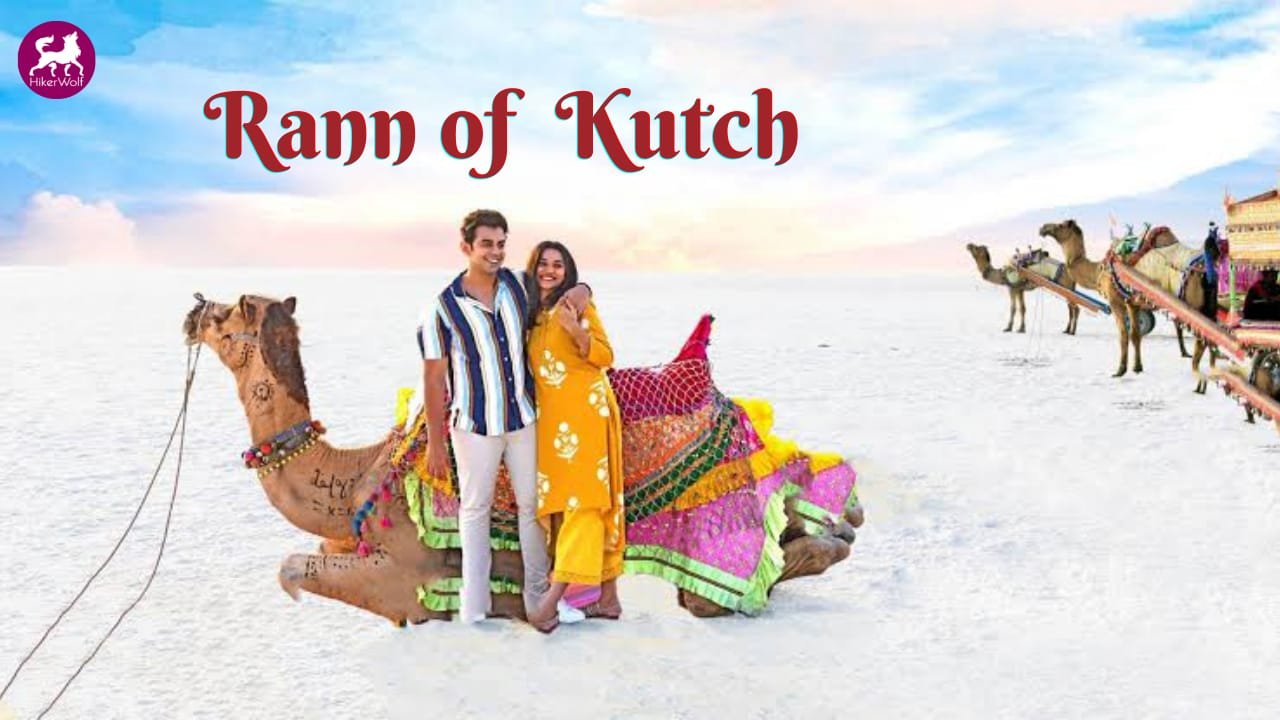 ABOUT
The Rann of Kutch is a mesmerizing and unique salt marsh located in the state of Gujarat, India. It's renowned for its vast expanse of white salt desert, distinctive landscapes, and vibrant cultural heritage. The Rann of Kutch stretches across an area of about 10,000 square kilometres and is divided into two parts: the Great Rann and the Little Rann. Kutch is originally a Greek word that means "something that intermittently becomes wet and dry", rightly describing the nature of this wonderful place. 
Many creative nomadic and semi-nomadic communities that live in Rann of Kutch are famous for their traditional handicrafts and craftsmanship. 
One of the most prominent events associated with the Rann of Kutch is the Rann Utsav, also known as the Rann Festival. This annual festival celebrates the culture, traditions, and artistry of the region. It usually takes place from November to February, coinciding with the months when the desert is at its most enchanting state. The people of Kutch are known for their warm-heartedness & hospitality; they welcome tourists with open arms. "Kutch Nahi Dekha To Kuch Nahi Dekha" remember this? Let's go & explore the lovely Rann of Kutch
DURATION

 
1 Nights / 2 Days
BATCHES
PRICE

 
Without Train Ticket: INR 9500 

With SL Train Ticket: INR 11000 

With AC Train ticket: INR 13000 

Children aged 1 to 5 can enjoy complimentary travel
NOTE : Block your seat at just ₹3200/- and pay the rest 25 days before the trip date.
ITINERARY
The Event will be conducted by HikerWolf and Affiliates.
Day 0: Kutch Trip Begins from Mumbai / Surat / Vadodra / Ahmedabad
3:15 PM Dadar- Mumbai participants catch train number 20907 Sayaji Express to Bhuj and reach Bhuj the next day by 6:30 AM.
Day 1:  Bhuj to Rann Of Kutch I Kala Dungor I Cultural Evening
06:30 AM – Pickup from Bhuj Railway station/ airport/ bus station

07:30 AM – Breakfast and drive to Kala Dungor

10:00 AM – Explore scenic view and get to see the India-Pakistan border

01:00 PM – Check in to our luxurious stay and rest for a while. Enjoy authentic local food lunch

04:00 PM – Go out to witness a majestic sunset. Also visit Dhordo Village

07:00 PM – Return and attend Rann cultural program/festival and photography

09:00 PM- Enjoy dinner and night stay in traditional tents. 

10:30 PM- Go out after dinner to see a glistening white desert under the moonlight. If you wish you can stay back to rest.
. 
Day 2: Rann of Kutch to Bhuj I Kutch Museum I Aaina Mahal I Bhuj shopping
6:00 AM – 08:00 AM: Grab a glimpse of the first rays of the sunrise. 

08:00 AM – 09:30 AM: Have breakfast and we check out

9:30 AM – 1:00 PM: Drive back to Bhuj. Lunch enroute. Local sightseeing. 

1:00 PM- 7:30 PM: Local sightseeing- Aadhiyogi Statue, Khari Nadi, Kutch Museum, Aaina Mahal, Chhatedi, local shopping and Swaminarayan temple.

9:30 PM- Drop at Bhuj Railway station/ airport/ bus station
Day 3: Bhuj to Ahmedabad / Vadodara / Surat / Mumabi 
Mumbai participants reach Borivali by 1:10 PM and Dadar by 1:50 PM with a heart full of memories.
IMAGE GALLERY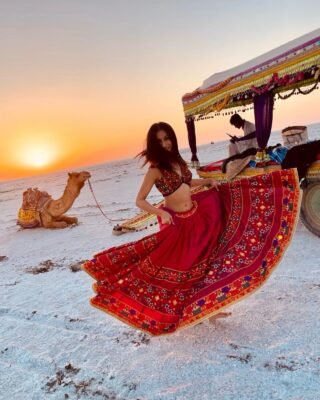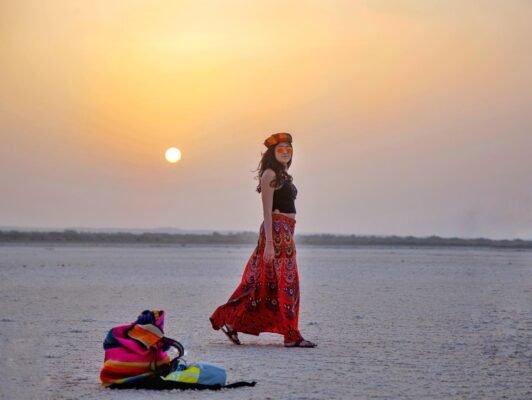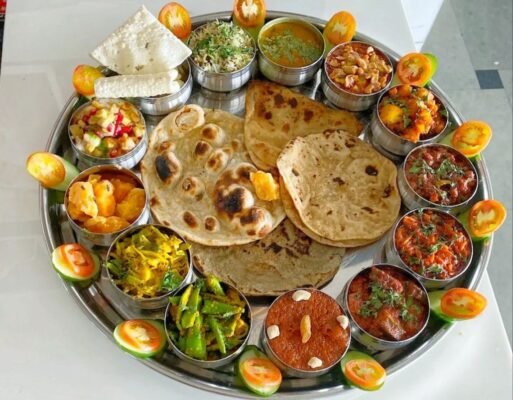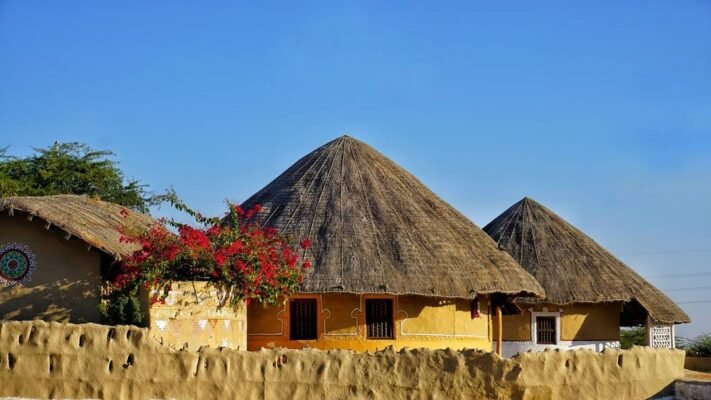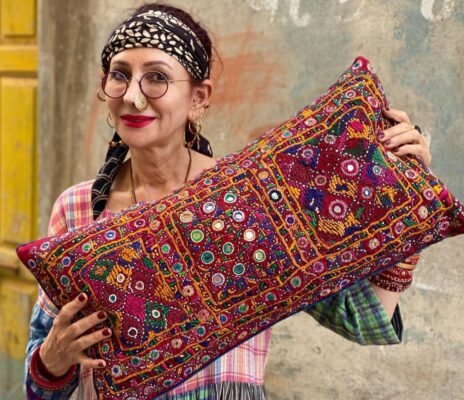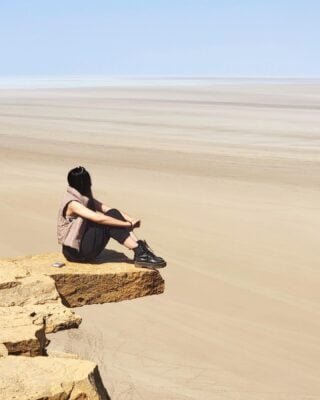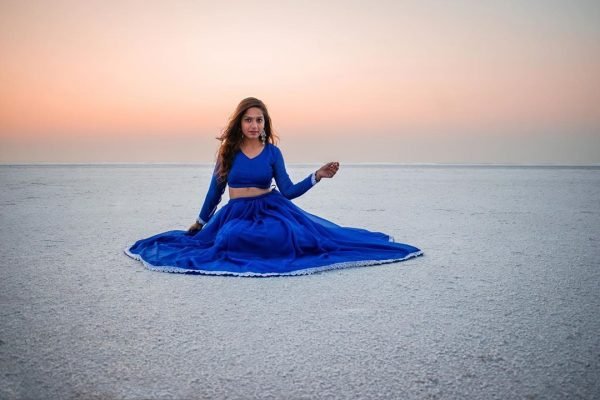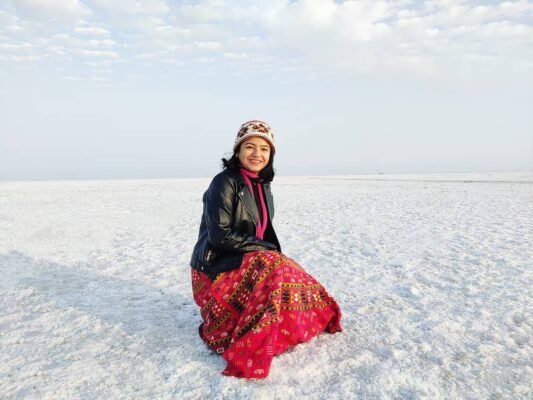 INCLUSION

: 
Night accommodation on multiple sharing bases in Village Traditional hut called Bhunga tent. (Twin Sharing occupancy also can be arranged based on availability at time of booking at an extra cost of 1500 per Person)

Mumbai to Mumbai Train tickets assistance in sleeper class from IRCTC.

Private non-AC bus with driver for entire tour. All toll, parking and taxes are included. (It will be already pretty cold)

Day-1:

Morning tea and breakfast, lunch and dinner

Day 2:

morning tea, breakfast and lunch

Veg food only. (Missed meals will not be refunded or extended on the last day)

Cultural show

Gov. entry permit for Rann Festival

Tour charges, entrance fees to monuments, museums and all local places, bus charges for 2 days, train tickets booking charges.
EXCLUSIONS 
Food during train travel and dinner before boarding train.

Additional sightseeing or usage of vehicles not mentioned in itinerary.

Meal other than in inclusion

Personal expenses like laundry, telephone calls, tips, renting clothes, rides

Anything not mentioned above
5% GST
THINGS TO CARRY
Identify proof (Original Compulsory)

Photocopy of your ID proof (Compulsory)

Water ( minimum 1 Ltr) Compulsory

Camera, Powerbank (optional)

Extra pair of Clothes

Cap, Goggles, Sunscreen, etc.

Pair of clothes as much required (shorts, track pants, or any comfortable clothing you wish for)

Personal medicines

Sanitary kit

Towel

Bluetooth speakers
Note: Do not carry any valuables. Please take care of it in case you are carrying the same. We will not be responsible if you lose them by any chance.
Travel: The train timing will be as follows:
Train from Mumbai to Bhuj: Dadar Bhuj Spl Train number 20907 starting at 15:15 hrs from Dadar, Borivali 15:35 hrs. The train will be reaching Bhuj at 6:30 AM.
Train from Bhuj to Mumbai: Return train number 20908 starting from Bhuj at 10:35 PM. Reaching next day Dadar at 1:50 PM.

Our crew will be travelling by train from Mumbai for the event, you may choose to join the group from Mumbai itself. We can help you with booking train tickets. The Tour leader will be carrying the tickets with him and he will be coordinating with TTE too.

Will get the train tickets from online IRCTC, if you book late you will get RAC/Waiting List Ticket. Or, you have to opt for Tatkal ticket.

The organiser reserves right to make changes to the itinerary pending on the situation (if need to be).
Stay Arrangements:
Accommodations include stays in traditional "Bhunga" village huts, tents on triple/quad/cottage sharing, or larger capacity cottages for family or solo travelers. Subject to availability during payment, you might enjoy a resort-like experience in Rann Homestay or Rann Kandi. Twin sharing incurs an additional charge of 1500 per person (3000 per couple), Single occupancy charges 4500 per person. For late bookings (less than 30 days in advance), preferred stay choices in twin sharing, triple sharing, or cottage stays may not be guaranteed.
Coordination:
You will be creating a WhatsApp group 2 days prior to the event date for coordinating and final instructions. The batch coordinator will be carrying all the train tickets and will meet you at the train station.
Kids charges:
Below five years kids can join in free, provided additional space is not required for the kid during the entire tour and the kid will adjust in the space allocated to accompanying adult.
Important:
The Rann Utsav is set to take place from 01-Nov-2023 to 25-Feb-2024. In the distant past, the region solely relied on the natural moonlight, creating a truly unique experience in the white desert at night. However, at present, extensive floodlight installations across the area have significantly reduced the visibility of moonlight, resembling the floodlights at cricket stadiums during night matches. Rest assured, you can now plan your visit on any date without being dependent on moonlight.

Please make sure you have gone through the entire details, disclaimer, and if accused/points to note, before booking the event. Please do not apply to join our group without reading and understanding the details explain on this page.
STILL, HAVE QUESTIONS?
Request a callback