4.9 Rating on Both Google & Facebook
---
ABOUT:
Jannat Kaha hai, bas yahi "Kashmir" me hai. Yes, a glimpse of what heaven might look like. Kashmir tour is a must-do trip at least once in your lifetime. Snowy mountains, Skiing, Sledging, Gandola ride, stay in a boathouse, and shopping in the market which floats in the lake are few extraordinary things that will excite an adventurer within you other than exquisite beauty of this place.
This place creates a little warmth in the heart even in a chilly climate, that's our Kashmir. No wonder it's the most popular tourist destination, the climate, the combination of greens and snowy mountains, everything sets it apart. A place every traveller has on their bucket list.
Do not wait for any more, Ji le Jara…..
DURATION: 
5 Nights, 6 Days
DATES:
22nd Dec 2021 (Christmas Special)
28th Dec 2021 (New Year Special)
08th Jan 2022
22nd Jan 2022
20th Feb 2022
26th Feb 2022
18th Mar 2022
NOTE : Block your seat at just ₹2000/- and pay the rest 25 days before the trip date. 
ITINERARY
DAY 1: Srinagar Local Sightseeing 
Reach Srinagar and check in the infamous boathouse at 01:30 pm. Indulge yourselves in the local sightseeing of Srinagar such as the Mughal Gardens, Nishant Bagh, Shalimar Bagh, and surf through the Dal lake via Shikara ride.
DAY 2: Srinagar – Sonmarg – Srinagar
Drive on a road trip to Sonmarg via NH1 and visit the Thajiwas Glacier and Thajiwas  Park. Shop for Kashmiri traditional garbs in the Sonmarg market before returning back to Srinagar in the evening.
DAY 3: Srinagar to Pahalgam
Set on a two and a half hours drive to Pahalgam via Kashmir valleys, Pampore Village, Saffron fields, and the very famous Avanti Swami Temple ruins. Overnight stay at Pahalgam.
DAY 4: Pahalgam to Srinagar
Visite the picturesque Betaab Valley, Baisaran lake, Tulian Lake, and enjoy the sounds of the gushing waters of the Lidder River. If time permits we visit Chandanwadi, the holy haven of lord Shiva. Return back to Srinagar by evening. Overnight stay at Srinagar.
DAY 5: Srinagar – Gulmarg – Srinagar
Visit the Gulmarg town and experience the Gondola rides. Enjoy other activities such as skiing and trekking. Visit the frozen Alpather lake if time permits, otherwise return back to Srinagar in the evening, and stay overnight.
Day 6: Head home with happy memories!
It's 09:00 am and Alas! The goodbye is here. But it's not the end, right? Kyon ki phir milenge, chalte chalte!
GALLERY: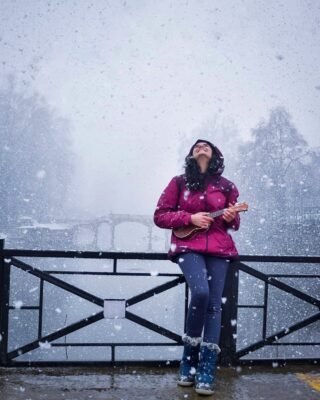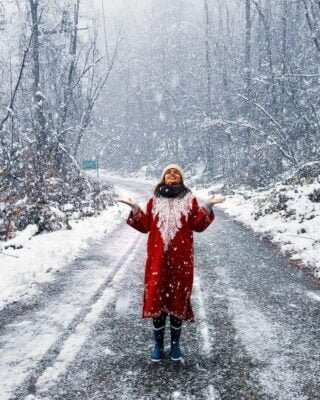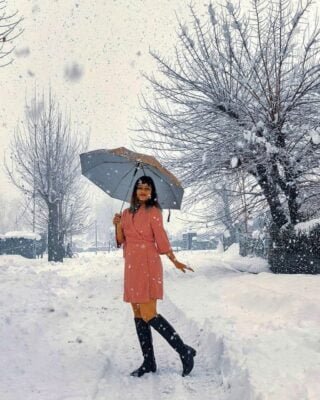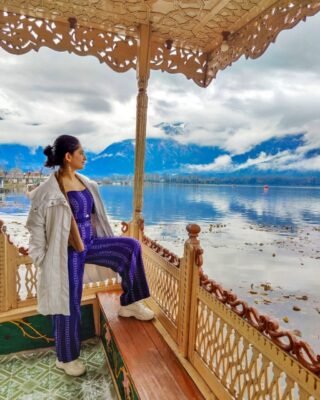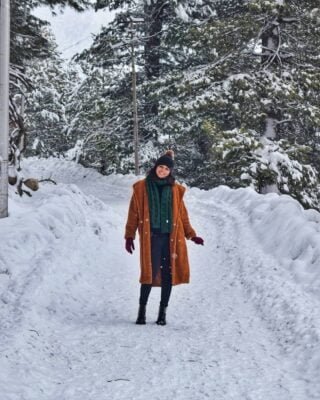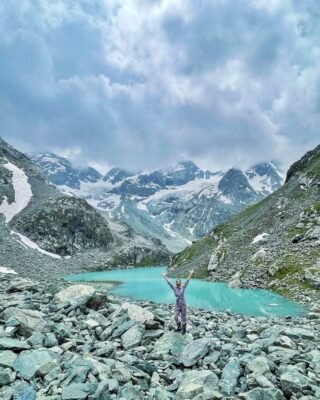 INCLUSIONS:
Accommodation on all days (Hotel/Homestay)
1 Night stay in Boat House
Breakfast on all days
Internal Transportation
All toll taxes and parking
Shikara Ride in Dal Lake.
All Garden entry fee
CGST/SGST
HikerWolf expertise
EXCLUSIONS:
Rides and any other adventure activity. (Inc- Gandola ride)
Meals not included in inclusions
Any personal expenses
Pony ride
In some of the towns in Kashmir (for example Pahalgam), they don't allow vehicles from outside that town to visit sightseeing points. One needs to either use ponies or local cars. The cost for that will be divided among all the trippers on the spot, wherever necessary. Everywhere else, we will have our own transportation
Anything not mentioned in Inclusion.