ABOUT
Everybody planning a trip to Murdeshwar keeps talking about the temple and one of the tallest Shiva statues there. But the adventurous spirit in you is not satisfied, it seeks something more. What if you are told that you can sneak into the serenity of the underwater world, and explore species known and unknown? When you go Gokarna with Murdeshwar, you are welcomed to one of the best scuba diving experiences in India at Netrani Island. This Heart-Shaped Island is situated just 19 km off the coast of Murdeshwar and is quite a delightful place for underwater adventures. Enjoy the feeling of being weightless, as you wander through sparkling blue waters lined by silvery sand. Do not hesitate to dive, as the insurmountable beauty that waits at Murudeshwar may change the way you look at the world (Much ZNMD vibes!)
A well-known peninsula on the border of Karnataka, Gokarna with Murdeshwar is a classic example of the perfect kinda blend-coasts, enlivening water sports, exotic landscapes clubbed with the hippie madness.
DATES
 PRICE
Multiple Sharing
With transportation from Mumbai/Pune: ₹15,999/- per person
With transportation from Bangalore: ₹13,499/- per person
Without transportation: ₹11,999/- per person
NOTE: For Dual Sharing extra amount of ₹1,000/- per person is to be paid.
Note: Mumbai to Mumbai ticket prices might rise if you plan to book at the last moment, this is subject to an increase in bus ticket rates
NOTE : Block your seat at just ₹2000/- and pay the rest 25 days before the trip date.

 
DISCOUNTS & OFFERS
BRIEF ITINERARY:
 Day 1- Start our journey to Murdeshwar from Mumbai/Pune. Fun-filled journey via sleeper bus.
10:45 am Bhayander Golden Nest
11:00 am Mira Road Sheetal Nagar
11:10 am Silver Park Ashok Hotel
11:15 am Amar Palace
11:20 am Dahisar E Gokulanand
11:30 am Borivali East National park
11:40 am Kandivalie Samta Nagar
11:50 am Malad E Pushpa park Travels
12:00 pm Goregaon E Ratan Travels
12:10 pm Jogeshwari East Lal Building
12:15 pm Andheri East Bisleri
12:20 pm Mumbai Airport
12:30 pm Santacruz E M A Travels
12:35 pm Bandra E teachers colony
12:40 pm Bandra East Kala Nagar
12:45 pm Sion circle Roopam Tr
01:00 pm Sion Chunabhatti Vishal Tr office
01:15pm Chembur Yogi Hotel
01:20 pm Devnar Bus Depo
01:50pm Vashi
02:00pm Sanpada
02:10 pm Nerul LP Signal
02:12 pm Cbd Belapur Flyover Bridge End
02:25 pm Kharghar
02:30 pm Kalamboli Mcdonald
04:00 pm Wakad Ginger Hotel
04:10 pm Benar Sadanand resort
04:15 pm Chandi chowk
04:20 pm Warji car stand
04:25 pm Vodgaon old toll Naka
05:00 pm Khed Shivapur
05:30 pm Shirwal
06:00 pm Satara bypass Shivraj petrol pump
06:20 pm Karad bypass Pankaj hotel
08:00 pm Kolhapur Tawade hotel
09:00 pm: Majestic Ananda Rao Circle
09:30 pm: Yeshwantpur Govardhan Theater
09:45 pm: Jalahalli
10:00 pm: 8th Mile
Note:
Pick up points are subject to change as per availablity of the travels available. This is just an assistance that we are providing for your convenience.
Please get in touch with the team for more details!
Day 2 – Reach Murdeshwar. Move to our stay by auto and check-in. Freshen up and have breakfast after which we leave for Netrani Island. No better place than the crystal clear waters of Netrani Island to dive deep and swim amongst vivid corals and schools of fish. Get lost in the magic of scuba diving and have one of the most surreal experiences. Relax at the Murdeshwar beach in the evening. Overnight stay at Murudeshwar.
Day 3– Post breakfast we set off for Murdeshwar temple. After the holy visit, we will visit the Eco beach and Mangroves in Karnataka. After exploring this treasure we head to Vibhooti waterfalls and if time permits we will visit Yana caves. Enjoy a lovely sunset. We move towards our beachside stay. We dedicate the night to dance, music and dinner.
Day 4– Post breakfast we start beach hopping. We visit the most pristine beaches of Gokarna- Om beach, Gokarna beach, and Kudle beach. If time permits we will also visit the Gokarna temple and leave for the journey back home. Our marvelous and enticing trip comes to an end here. Scheduled Bus at 7:00 pm
Day 5-Reach Mumbai/Pune/Bangalore between 5 am to 8:00 am. Head back with loads of memories & many new friends. You can go back to your routine on the same day.
Gallery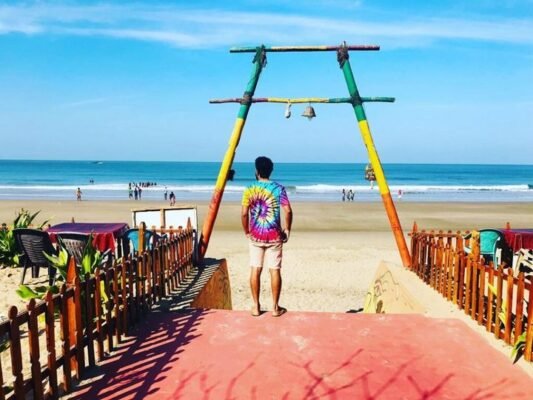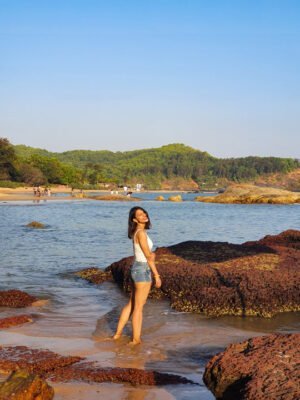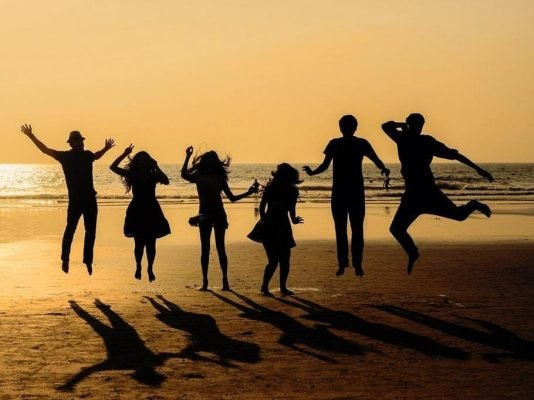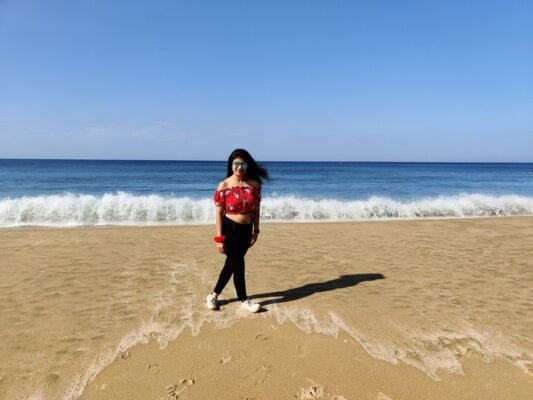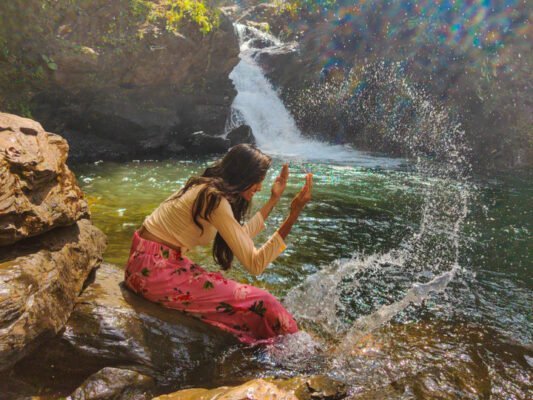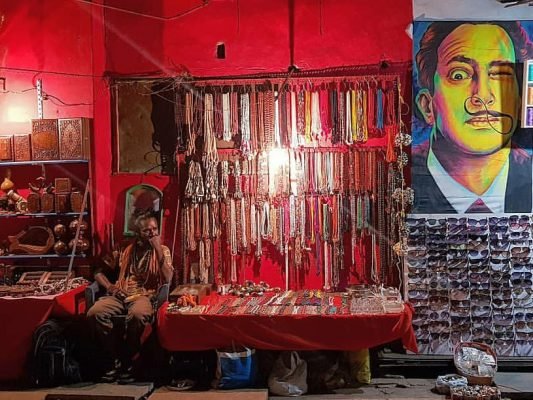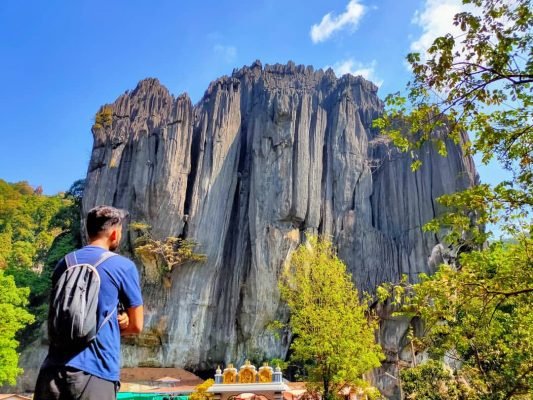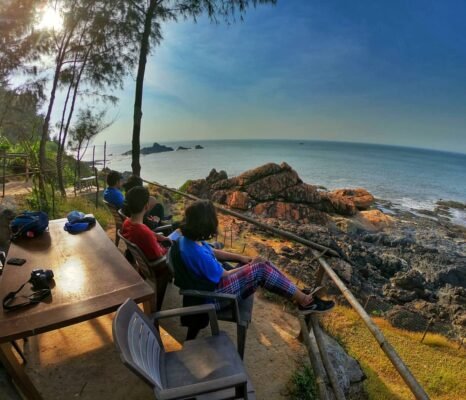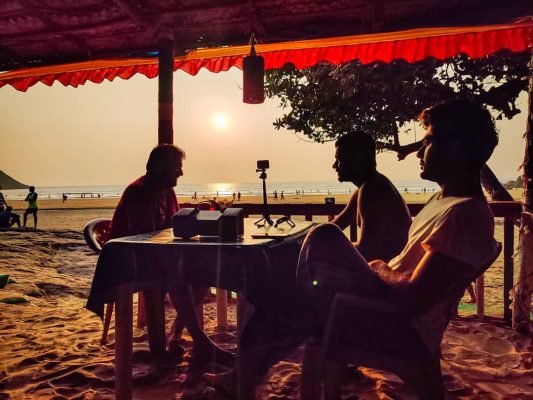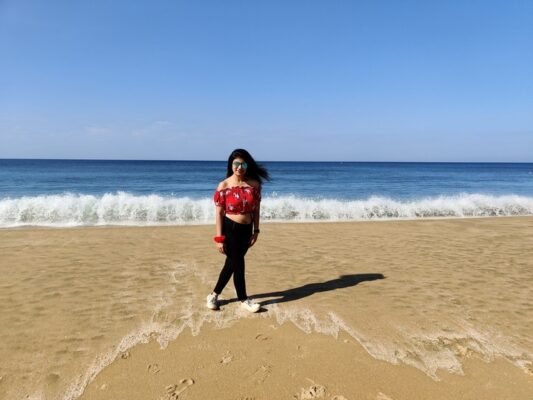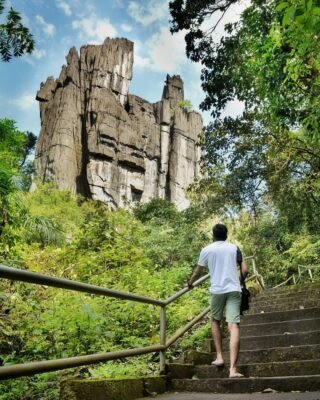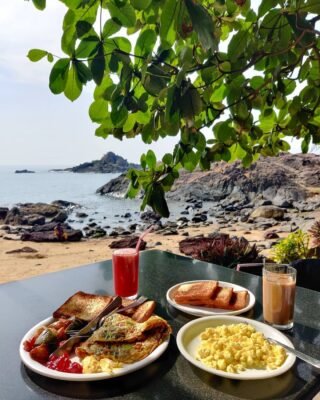 INCLUSIONS
Boat ride to Netrani Island 

Scuba Diving at Netrani Island
Underwater Photography
Diving Certificates
Scuba Diving gears and equipments

Refreshment and snack during the visit to Netrani island

All internal transfers as mentioned above

Sleeper bus from Mumbai / Pune / Bangalore to Murdeshwar

Sleeper bus from Gokarna to Mumbai / Pune / Bangalore

Boating at Honawar

Two breakfasts

2 days Accommodation with clean toilets

All activities and entries to places as per itinerary

All guide and local expertise charges

First-aid assistance
EXCLUSIONS
Meals not mentioned in the inclusions
5% GST
Insurance  
THINGS TO CARRY
Most Important your ID proof
Cap/Hats
Sunscreen, moisturizer
Charger
Camera
Powerbanks
Bluetooth speaker
Torch
Glares
Pair of clothes
Beachwear
Towel
Casual shoes and flip-flops
Sanitary Kit
Please avoid wearing Gold and other costly jewellery (at your own risk)
Personal medicines (if any)
An extra bag to keep your wet clothes
Water bottle (Minimum 1-2 litre)
FOR THOSE WHO ARE MEETING DIRECTLY AT GOKARNA

There are a lot of buses from Mumbai/Pune to Kumta and Madangeri and vice versa available.
Note:- The above itinerary is tentative and is produced to give an idea of the event.
Terms of Service
While booking this trip you acknowledge that this trip is an adventure trip and like all adventure has a risk of physical injury and also death; you fully accept the responsibility for all such risks as a condition of participation and accept that the organizers on behalf of HikerWolf or HikerWolf as the firm cannot be held/ made liable for the same. We are just responsible for Hotel, Travel and Guide bookings for all the trips.
1. How big will the group be?
We prefer to have a group of 15-18 people as we intend to have more fun and give personal care. We need at least 6 people to manage our trip
2. Who will accompany us on the trip?
All our trips are led by professional travel coordinators who have good experience in management groups.
3. If I'm the only girl in the group, is it safe to travel?
We generally have many girls joining us on the trip so there are high chances that you are not the only girl on the trip. 
Safety is of prime importance and we understand them very well. The major of our staff is a girl for that very reason so be assured you are in safe and reliable hands.
4. What type of ground transportation will be used during the trip?
We rent taxis such as Innova, Tempo Traveler, Bolero, Tata Sumo, etc.  from our suppliers.
5. What will be the type of accommodation?
We are known to provide the best possible accommodation on our trips, the accommodation can be in a hotel / alpine tent/dome tent/living room at home.
6. How many trippers will be in a room?
It totally depends on the dynamics of the group.  If there is a couple, we can give them a separate room, or if there is an odd number of people, then there would be a triple exchange. (If you'll are couple inform us once you have booked) 
7. How can I book a trip with you?
After selecting the trip, you can book by clicking the Book now button or you can contact us and we will guide you through the booking.
8. What kind of food is served during the Trip?
We provide nutritious and healthy food on the trip.  We always try to select best/famous restaurants for the food on our trips
9. Can we change the itinerary?
Yes, you can make suggestions.  We will analyze this and, if we consider it feasible, we will apply it.
10. Can the trip be personalized?
Yes, we can customize any trip based on your needs and feasibility.
11. Do you prefer to take medications with me?
Yes, it is recommended to bring your own medicines on the trip
STILL, HAVE QUESTIONS?
Request a callback
NOTE :
HikerWolf reserves the rights to cancel the trip if the minimum batch size does not suffice. 
Trip Leaders will only accompany you if there are people more than the minimum batch size otherwise, the trip will be handled virtually.
Mumbai/Pune/Bangalore Bus ticket prices might rise if you plan to book at the last moment, this is subject to an increase in bus ticket rates.
Hikerwolf reserves the right to change the mode of transport in case of unavailability in said modes of transport or high pricing.