ABOUT
"I drink and I know things " when Tyrion Lannister said this we felt that. Oh, we felt it real good. And we let our inspiration speak to us, hence the result? Sula Vineyards Trip- the sun, the winds, the wine!
We want you! Yes, you traveling junkie/weekend lover/ Wine lover to join HikerWolf to get you through your cliche weekend and gulp it up. A day filled with roaming around Pandavleni Caves and the famous Sula Vineyards. Also, if any 20 years old nibbas or nibbis don't want to drink can also have fun. Ask us how? Our trip also focuses on exploring Pandavleni Caves and ushering the ancient history to you. The USP of the caves is the view. You get to see the whole city of Nagpur from there. All you have to do is sign up and let us worry about your fun-time and trip.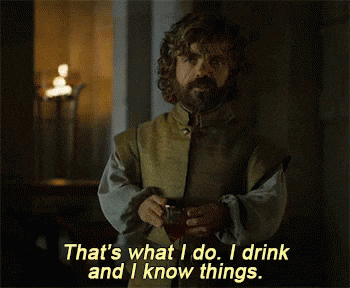 Why the vineyard journey with hikerwolf ?
Come on, a day just to taste and drink freshly brewed wines? Count me in already!
HikerWolf won't rob you of the excitement and curiosity of how wine is actually made. Our PhDs. Travel experts swear to give you the trip that will refresh you.
This trip is for everyone! Even for those who don't want to indulge in wine tasting can hop on. The day trip is a mix of the winery and ancient Pandavleni caves.
It's the best eveeerrrr! Trip to Pandvaleni and Sula is the break you need. The break you earned after a long week of hustle.
BATCHES
COST
₹2̶4̶9̶9̶/- ₹1899/-
Block your seat at just Rs. 500/- and pay the rest 5 days before the event date.
DETAILED ITINERARY –
Sunday:-
06:55 A.M- We shall board the Kasara Train from CST, ( 7:08 A.M from Dadar, 07:19 A.M. from Kurla, 07:34 A.M from Thane,
07:55 A.M. from Kalyan) to start our fun-packed journey for the day.
09:11 A.M.: Reach Kasara station.
09:30 A.M.: We meet the group at Kasara station and board a private vehicle further continuing our journey towards our day full of entertainment and leisure.
11:00 A.M.: We shall reach the archeological site of Pandavleni Caves.
1:30 P.M.: As the sun shines bright, we will stop by a local restaurant before we head on ahead and fill our stomachs with delicious food.
03:00 P.M.: The most anticipated part of our day; we shall finally reach Sula Vineyards. Take a tour around the charming resort and dive in the world of wines as we taste five of the finest wines and relish the moment leisurely. We shall also engage in some merrymaking group activities and games before we bid adieu.
05:30 P.M.: After a day filled with happiness and full of pour decisions, we head back to Kasara as we take innumerable memories with us.
Note:– for people joining from other cities/states
For participants joining from Gujarat, we'll be warm welcoming you at Dadar station. Please make sure you report at Dadar station 30 mins prior to the scheduled meeting time.
For participants joining from Pune, we'll be warm welcoming you at Kalyan station. Please make sure you report at Kalyan station 30 mins prior to the scheduled meeting time.
INCLUSIONS:
Traveling to and fro from Kasara
Breakfast
Touring through Sula Vineyards and Pandvaleni Caves along with an expert sommelier
Lunch
Expertise and guiding charges
Admit ticket to Sula Vineyards
Admit ticket to Pandvaleni Caves
EXCLUSIONS:
5% GST
Wine tasting (Rs.200)
Wine bottles from our side or any other souvenir.
Anything else that we did not mention in inclusion.
Note: Do not carry any valuables. Please take care of it in case you are carrying the same. We will not be responsible if you lose them by any chance.
FAQ's
Can we indulge in wine tasting?
Answer: Yes, if you are above 21 years of age. Although, we want you to take care of yourself.
Can we carry our own drinks?
Answer: No, the wineries do not allow drinks to be carried inside their property.
Can we buy wine bottles from the Vineyards?
Answer: Yes, you can buy wine bottles from the Vineyards during our visit.
Note: For more such exciting events and trips click here!