ABOUT:
You must have been on hundreds of road trips. You must have witnessed hundreds of mountains. But we can assure you, there is no journey as astounding as the entire stretch of Spiti Circuit. A drive through the enthralling Hindustan-Tibet Road isn't just any drive. It clears your soul and makes you feel happy about being alive. This handcrafted Full Spiti Circuit itinerary takes you on an exhilarating journey from the cityscape of Delhi, through the misty hills of Shimla, rugged mountain ways of Kinnaur, and the barren, captivating valley of Spiti to the dream place of Manali.
Located in the remote stretches of Himachal Pradesh, a rendezvous with old school Kinnauri villages and beautiful Spiti Valley is what heaven feels like. They are a road tripper's paradise, sometimes breathing bygone Tibetan rhymes and sometimes, offering an enriching perspective about life.
BATCHES:
27 Aug 2022
10 Sept 2022
24 Sept 2022
01 Oct 2022
PRICE:
For Multiple Sharing – 22,999/- per person
For Dual Sharing – 25,999/- per person
Pay just Rs. 2000/- to book this trip at a current discounted price and pay the rest 25 days before the trip date.
Note: We will provide you with complete assistance in planning your travel from your hometown to the meeting point. You are free to choose any mode of transportation, be it train, flight or bus as per your budget and convenience.
BRIEF ITINERARY:
Day 1: Meet in Delhi and board the bus to Shimla
Meet your fellow travelers at Delhi at 6 pm, board the bus from Delhi & proceed to Shimla (approx 10 hours journey). Overnight journey.
Day 2: Shimla – Narkanda & day outing
Arrive at Shimla in the morning and get transferred to Narkanda (approx 2 hours journey). Begin the Spiti valley road trip. Reach Narkanda & relax till the Lunchtime. Post lunch visit near By Apple Orchid farm. En-route visit to Tanni Jubbar Lake. Overnight stay at Narkanda.
Day 3: Narkanda to Sangla (Chitkul)
Drive from Narkanda to Sangla (approx 7 hours journey). On arrival explore Chitkul the last inhabited village at the Indo-China border. Walk through the village called Rakcham & witness the stunning Himalayan Views. Overnight stay at Sangla.
Day 4: Sangla to Nako to Gue Mummy Stupa to Tabo
Check out from Sangla & start the journey to Nako. Visit the Nako Lake & Nako Monastery. Post Lunch head to Tabo en route visit to Gue Mummy Stupa & later visit Tabo Monastery if time permits (approx 7 hours journey) Overnight stay at Tabo.
Day 5: Tabo to Kaza
Check out from Tabo & start the journey to Kaza (approx 3 hours journey). En-route visit to Dhankar Monastery. If time permits spend the evening in Kaza's local market. Overnight stay at Kaza.
Day 6: Day Excursions to Kibber, Hikkim, Langza & Komic
Visit the Key monastery and some tiny remote hamlets of Spiti Valley- Kibber, Hikkim, Komic, and Langza. Overnight stay in Kaza
Day 7: Kaza to Chandra taal via Chicham Bridge
Drive to Chandra Taal via Kunzum La pass (approx 5 hours journey). Visit to world's highest suspension Bridge viz. Chicham Bridge. Reach Chandra Taal by evening and relax at the camps against the lake. Overnight stay in the camp.
Day 8: Chandra Taal to Manali
The trip comes to an end with an amazing Drive to Manali via the Atal tunnel. You will get time to explore Manali on your own. Tour ends here
INCLUSIONS:
Travel from Delhi to Manali
6 Night stay in Camps / Homestay Basic accommodation on Dual / Multiple sharing
6 veg breakfast & 6 veg dinner
Parking fee, Fuel Charges, and Driver Include
HikerWolf Expertise
Basic First Aid
Complete assistance in all other activities for the best possible rates
Government taxes and service charges
All entrance tickets for sightseeing wherever required
All permits
EXCLUSIONS:
Any additional Transfers for any sightseeing apart from the places mentioned
Extra Food, Lunch & Beverages
Adventure Activities
Personal Expenses
Additional expenses arise due to unforeseen crisis
5% GST
Anything which is not mentioned in the above Inclusion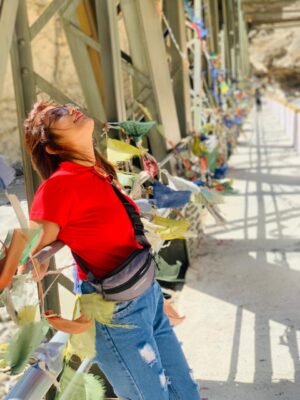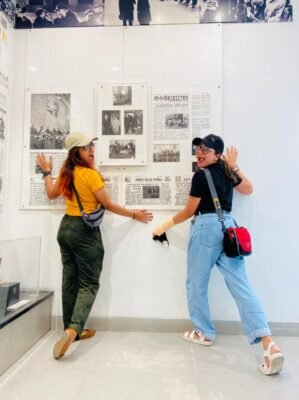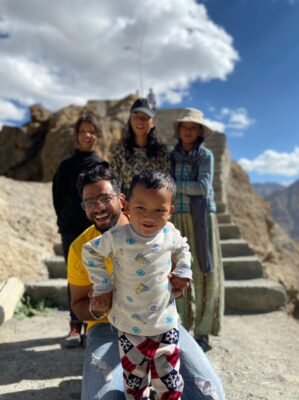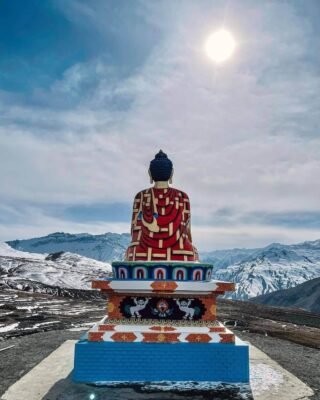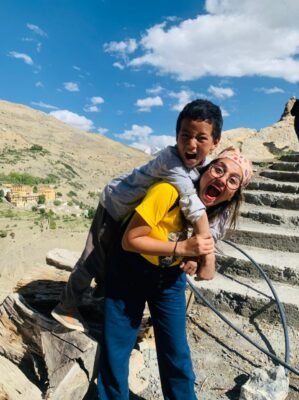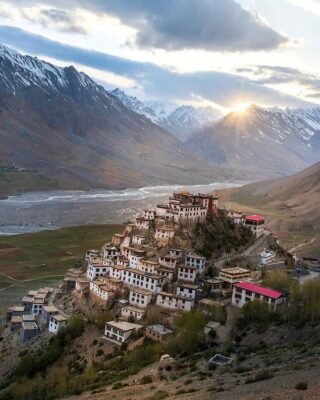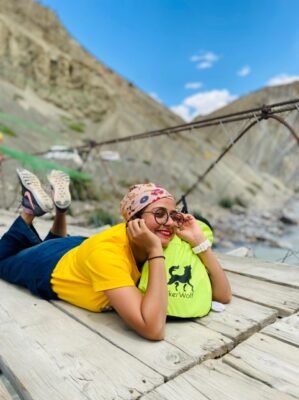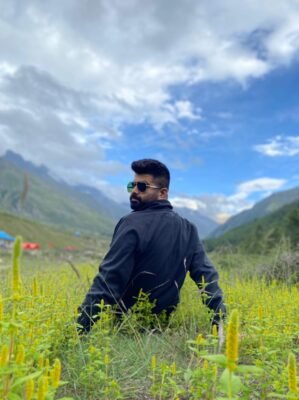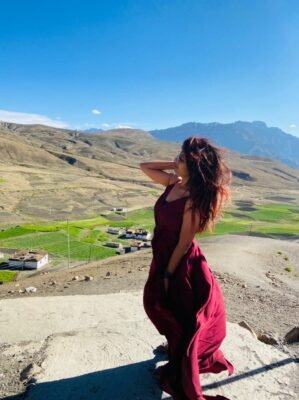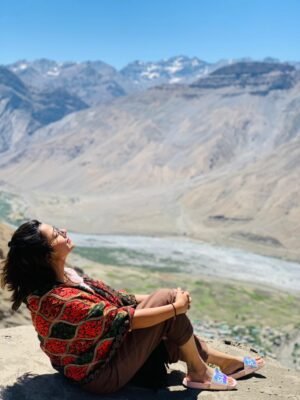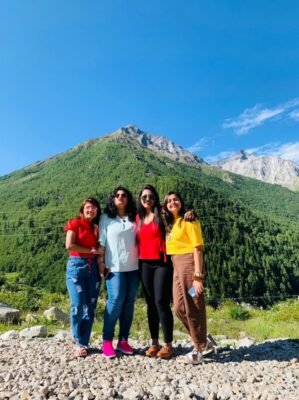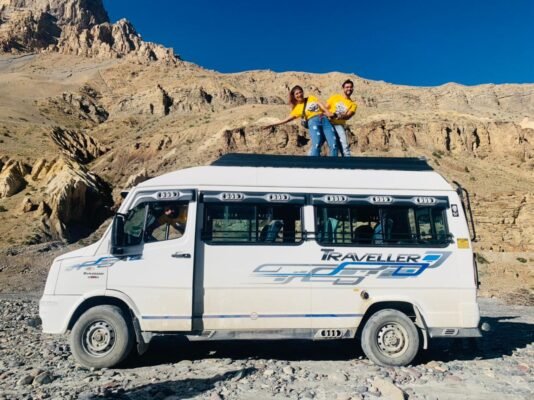 THINGS TO CARRY:
Comfortable clothes
Sunscreen lotion or any other skin moisturizers
Water bottles, trendy backpacks, and energy bars/snacks
A pair of sunglasses
Caps or hats
Camera
Personal toiletries and basic medication
Flashlight
Insect repellent
Emergency medical kit
Power Banks
Sweater/Jacket
Bluetooth Speaker
Extra Bags to keep Wet clothes
DETAILED ITINERARY:
Day 1: Delhi – Shimla
Welcome aboard! After days of prepping for the trip and staying in touch through WhatsApp and phone calls, we finally met. So guys get ready to meet your new family, the HikerWolf family.
As we do a round of introduction in Delhi, we say 'hello' to the most fabulous trip ever. Time to get geared up for a pulsating trip to the mountains- Himachal, here we come! Today, we enjoy the journey via bus to Shimla with Antakshari, travel stories, and many more.
Day 2:- Shimla to Narkanda | Sightseeing at Narkanda
The time has finally arrived. As soon as we reach Shimla, we start to make a move towards Narkanda! We drive past the Queen of the Hills and halt on the way to feel our dreams transitioning into reality. Narkanda is an unexpected gem in the lap of the Himalayas. Throughout the journey, you will see the landscape converting into foothills, and further into hills.
The cool breeze blowing around will be a perfect start to your trip- coupled with some amazing group of companions who will ensure that your mood is always uplifted! But hey, WHERE'S THE JOSH? Hikerwolf ensures that your josh is uplifted for a lifetime!  None of our Spiti valley road trips is without those crazy-ass Bollywood songs and a long session of spoiling those songs with our fabulous voices! And if you want to volunteer as a singer, we are all ears.
Fun, madness, songs, and beautiful views- the perfect recipe for the perfect road trip. On reaching Narkanda, let's get pumped up for the afternoon… as we're going HIKING! Time to transform ourselves into Bunny and Naina mode guys, visit nearby Apple Orchid far, En-route visit to Tanni Jubbar Lake. Finally, as dusk sets in, we call an end to our Spiti valley trip and lay off at Narkanda. Nothing better than to spend the night in a place as captivating as Narkanda.
Day 3:- Narkanda to Sangla (Chitkul)
Good morning, sleepyhead! Time to have some wholesome breakfast, after which, we check out from the hotel and drive towards Chitkul. Time for another round of jam as we drive for seven hours straight, when all of us bathroom singers shall unite and present a show. We even play some fun games on the way, finally reaching Chitkul! Nestled in the fascinating Kinnaur valley, Chitkul is the last inhabited village on the Indo-Tibet border. If you want to escape and regenerate your vibes, Chitkul will not disappoint you. After soaking our soul in some unparalleled beauty, we drive to Sangla, where we have dinner over some late-night celebrity gossip and retire for the night in a homestay.
Day 4: Chitkul to Kaza
Travel Time: 4/5 hrs
If you feel that the state cannot get more beautiful than this, you're the wrong friend! Today, we are heading to the last village of the Kinnaur region, before driving to Lahaul and Spiti district the following day. We drive through one of the most treacherous stretches of the Hindustan Tibet road- so brace yourselves for impact!
Just kidding. While the ride is going to be super bumpy, this view from your window will surprise you with a gradually changing landscape. Throughout the drive, we shall all engage in a lot of drama and give each other names. We come up with the most unique names for each other, ranging from 'drama queen', to 'style icon' to 'humorous ninja', making our road trip more memorable than ever. A couple of times, we will also cross some enchanting bridges filled with Buddhist prayer flags. How beautiful does that sound?
After a long scenic drive, we finally reached Nako. Nako is situated at 12014ft above level and glitters with the backdrop of Reo Purgyal, the highest mountain in Himachal Pradesh. We visit the famous Nako Lake, where Guru Padmasambhava, a leader revered by Buddhists all around the world, has his footprints imprinted on a rock. We'll also visit the Nako Monastery, which is also one of the highlights of our trip to Spiti.
Today, we are going to spend our night in Tabo, where we experience the local culture and get to feel the most magical essence of the hinterlands. You will absolutely love the magical feeling of being in the middle of nowhere, experiencing something different with some amazing group of peeps. At night, we embrace the best sleep at a Tabo.
Day 5: Tabo – Pin Valley – Kaza
We know that you have been longing for this day for a long time! Today, we will check out from Nako and drive towards Kaza, the most important town in Spiti Valley. The journey is going to be extremely long, yet, it's not going to wear you out. You will witness awe-inspiring views and have amazing vibes through the journey. Throughout the ride, you will be amazed at the beautiful rock sculptures created by nature. Once or twice, we even halt our car from some mad selfies and groupies. And hey, we are also gonna click some beautiful, exotic pictures of you with mighty landscapes all around you. Photo bombers, stay away!
We cross several villages like Chango and Sumdo on our route to Kaza. We will take a break in Tabo to visit one of the oldest and significant monasteries in Spiti Valley. We visit two monasteries- the old one and the new one and get lost in their rich history.
Our second spot for today is Dhankar Monastery. Unlike the other monasteries in Spiti, this monastery is isolated from the rest of the valley. It's located on the top of a hill, overlooking the Spiti and the Pin river confluence. The landscape around will inspire every travel enthusiast's soul. Today, all of us will feel so blessed to be alive and experiencing the beauty of Spiti with each other. 
After unravelling some mysteries from the past, let's head to Kaza. The evening will be spent leisurely around the Kaza market and immersing ourselves in the local culture. At night, we listen to some of the craziest stories of our fellow travellers, make fun of each other, and eat away our exhaustion with some delicious food. Overnight stay at Kaza.
Day 6:- Kaza – Kibber – Langza- Kaza
If there's anything that makes Spiti a hundred times more fascinating, it is the never-ending stretch of beautiful hamlets hidden in remote corners. These beautiful Spitian hamlets radiate love and unravel stories like no other place. Today, we drive through beautiful stretches of barren lands and mountains that you've never witnessed before! First, we reach Key. On reaching Key monastery, we step into the most popular monasteries in India. You will realize that the monastery has enough reasons to be loved by all. Tibetan chants, inspiring murals, and paintings, you will be surrounded by beauty all around you.
After Key, we explore three more villages, Kibber, Hikkim, and Komic. You will get to witness the highest post office in the world and traverse through the highest motorable villages in the world as well. Each of these hamlets will give you a fresh new perspective of Spitian culture.
Our last location for today will be Langza. It has a beautiful Buddha statue that will surely make you feel blessed to undertake this journey! Tonight, it is time for us to get lost in the bygone vibes. And how can we let go of this beautiful night without some fun games and activities? "Main Prem Ki Diwani Hu", "Munna Bhai", "Phir Hera Pheri"- Some horrible acting skills and Dumb Charades coming your way, mate!
After some happiest of movie guessing and truth or dare sessions, we soak ourselves in local experience with the awe-inspiring Himachali locals and fellow travellers and spend a relaxing night at Kaza. 
Day 7:- Kaza – Chandratal
If you have ever seen pictures of the shimmering, glittering, paradisiacal Chandertal Lake, then reality is even better! After we savour a sumptuous breakfast in Langza, we hop into our vehicle for a beautiful drive to Chanderlake Lake. During our drive, we also cross Kunzum-La-Pass, which remains blocked due to snow during winter. It is one of the highest passes in India.
Very soon, we reach Chandratal and feel mesmerized by its surreal expanse. The evening is spent lazing by the lake and feeling our nerves shiver from the cold breeze. Tonight, we also experience magic underneath the wide expanse of the Milky Way. We stare at the glittering stars while getting lost in warm conversations, and find our inner peace in the process. At night, we say cheers to our friendship, have unparalleled fun over dinner and fall asleep with happy memories in the camp. 
Day 8: Chandratal to Manali
Travel Time: 5 Hrs
After experiencing a dreamlike vision at the camp last night, you probably do not want to leave the spot! But we promise you, friend, the fun isn't over yet. After breakfast, we check out from the hotel and drive to Manali to explore the other preferable road for visiting Spiti. We have fun throughout the trip, reminiscing about a few days and falling in love with the memories, one place at a time.
On the way, we halt next to the famous Atal Tunel and enjoy the snow for a while. Time to have a snow party!!! Come on, let's roll those snowballs and ATTACK!! They can't even run for their lives on the slippery snow. 😀 So make full use of the advantage like a boss.
And that's how we dance on the snow, click some happening pictures against the white background and end our day with glee. By evening, we reach Manali and laugh to our heart's fulfilment over the mad day we had with snow all around. The trip has finally come to an end. But don't be sad, friend! We have a year-long list of adventures waiting for you. From Manali, you can book a Volvo to Delhi for your trips back to your home town. Or choose to stay back and spend a few days in Manali. And like we always say- our trip might have ended, but we shall always look back at the memories to cherish them for years to come! So hey, see you soon.
NOTE: Numerous factors such as weather, road conditions, the physical ability of participants, etc. May cause itinerary change. We reserve the right to change any schedule in the interest of safety, comfort, and general wellbeing.
1. How big will the group be?
We prefer to have a group of 18-24 people as we intend to have more fun and give personal care. We need at least 6 people to manage our trip
2. Who will accompany us on the trip?
All our trips are led by professional travel coordinators who have good experience in management groups.
3. If I'm the only girl in the group, is it safe to travel?
We generally have many girls joining us on the trip so there are high chances that you are not the only girl on the trip. 
Safety is of prime importance and we understand them very well. The major of our staff is a girl for that very reason so be assured you are in safe and reliable hands.
4. What type of ground transportation will be used during the trip?
We rent taxis such as Innova, Tempo Traveler, Bolero, Tata Sumo, etc.  from our suppliers.
5. What will be the type of accommodation?
We are known to provide the best possible accommodation on our trips, the accommodation can be in a hotel / alpine tent/dome tent/living room at home.
6. How many trippers will be in a room?
It totally depends on the dynamics of the group.  If there is a couple, we can give them a separate room, or if there is an odd number of people, then there would be a triple exchange. (If you'll are couple inform us once you have booked) 
7. How can I book a trip with you?
After selecting the trip, you can book by clicking the Book now button or you can contact us and we will guide you through the booking.
8. What kind of food is served during the Trip?
We provide nutritious and healthy food on the trip.  We always try to select best/famous restaurants for the food on our trips
9. Can we change the itinerary?
Yes, you can make suggestions.  We will analyze this and, if we consider it feasible, we will apply it.
10. Can the trip be personalized?
Yes, we can customize any trip based on your needs and feasibility.
11. Do you prefer to take medications with me?
Yes, it is recommended to bring your own medicines on the trip