ABOUT
When you look around, the clouds will bow down to kiss you, the trees will conspire to hug you, and the people will come together to make you smile. A place as magical as its name, Meghalaya is truly about romancing with the clouds. With a beautiful sunrise at 5 a.m. in the morning and sunset at 5 p.m., Every day we will start our journey as early as possible for the best views.
It's a place where every single step you take is an exploration within yourself, where every single day you live is a fulfilling experience, and every single minute you spend urges you to think: "Is this my imagination? Or am I really living this? Meghalaya tour will make you live your wildest imaginations.
So why just imagine? Let us make it into a reality. Join us, as we take you on the journey of your dreams, the Meghalaya trip!
TRIP ROUTE:
Guwahati – Shillong – Cheerrapunjee – Nongriat Village – Dawki- Shongpedeng – Shillong – Guwahati
Meghalaya Tour package:
With Triple Sharing room – ₹27,000/- per person
With Dual Sharing room – ₹29,000/- per person
NOTE: Block your seat at just ₹5000/- and pay the rest 25 days before the trip date. 
Note: We will provide you with complete assistance in planning your travel from your hometown to the meeting point. You are free to choose any mode of transportation, be it train, flight or bus as per your budget and convenience.
BRIEF ITINERARY
Day 1: Guwahati to Shillong | Sightseeing in Shillong
Report at Guwahati Airport at 11 am and prelude the Meghalaya trip.

Afterwards, we'll head to Shillong which is a beautiful hill station nestled in the heart of Meghalaya. It is popularly known as the "Scotland of the East" for its unmatched beauty.
Upon reaching Shillong, we'll check into our hotels and spend some leisure time. In the evening, we'll go to Cafe Hopping and explore the Local market of Shillong as well. Overnight stay in Shillong. 
Day 2: Shillong to Cherrapunji | Elephant Falls, Garden of Caves, Wei Sawdong
Following an early morning breakfast, we'll set off towards Dawki, renowned for its captivating turquoise Dawki river, resembling a pristine glass surface.
En route, we'll explore the enchanting Krang Shuri waterfall, a gem among Meghalaya's cascading wonders. Additionally, we'll visit Laitlum Canyons, offering a panoramic vista of Meghalaya's verdant valleys.
Upon reaching Dawki, we'll settle into our riverside camps in the tranquil village of Shnongpdeng. As evening descends, we'll gather around a crackling bonfire.
A delicious dinner will be served, followed by an overnight stay in the cozy camps at Shnongpdeng.
Day 3: Cherrapunji | Seven Sisters Waterfall, Double Decker Living Root Bridge
Following breakfast, our day kicks off with a dose of adventure, featuring activities like Cliff Jumping, Boating, and Snorkeling in the glistening river.
After this thrilling session, we'll journey towards Cherrapunji, renowned for its living root bridges and the copious rainfall it receives annually.
En route, we'll pass through the Indo-Bangla Border, stopping by Mawlynnong, acclaimed as Asia's cleanest village, resembling a vast orchard of lush green canopies. This idyllic village also treats us to stunning vistas of the adjacent plains of Bangladesh.
Upon our arrival in Cherrapunji, we'll settle into our hotel for a comfortable night's stay.
Day 4: Nongriat to Shnonpedeng | Umngot River
Following an early morning breakfast, we'll embark on a visit to the mesmerizing Seven Sister falls, an awe-inspiring seven-segmented waterfall gracefully cascading along a rugged cliff. Subsequently, we'll explore the renowned Mawsmai Caves, sculpted from limestone, with exquisite stalactites adorning their ceilings, imparting a mystical allure.
Next on our itinerary is a journey to Nongriat village, where we'll commence a trek to the iconic Double Decker Living Roots Bridge. This trail promises an enriching experience with the melodious rush of the river, a kaleidoscope of vibrant butterflies, and the captivating embrace of the forest.
Afterward, we'll return to the hotel in Cherrapunji for a tranquil overnight stay.
Day 5: Shnonpedeng to Shillong | Krangshuri Waterfall
After early morning breakfast, we'll check out of our hotel and head towards Shillong.
En route, We will visit the Nohkalikai waterfall which is the tallest plunge waterfall in Meghalaya with a staggering height of 1,115 ft. We'll also visit Garden of Caves, near Cherrapunji, which is a naturally decorated wonderland with caves, rocky hills, waterfalls, streams, and lush greenery.
Upon arrival in Shillong, we'll check in to our hotel where we will spend the night.
Day 6: Shillong to Guwahati | Laitlum Canyon
Following an invigorating early morning breakfast, we'll bid farewell to our hotel rooms and begin our journey back to Guwahati. Along the way, we'll make a stop at the renowned Umiam Lake, one of the largest artificial lakes in Meghalaya.
Upon our arrival in Guwahati, the group will disperse, each member heading to their respective cities as per their individual departure schedules.
This marks the conclusion of our memorable tour. Safe travels!
IMAGES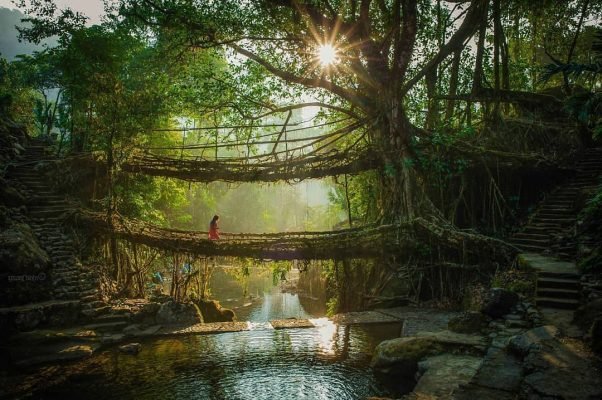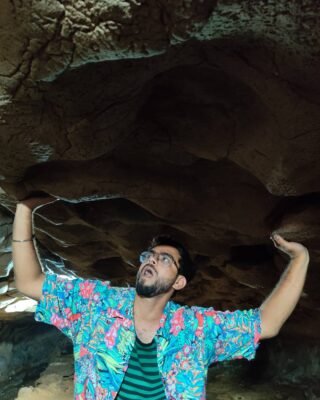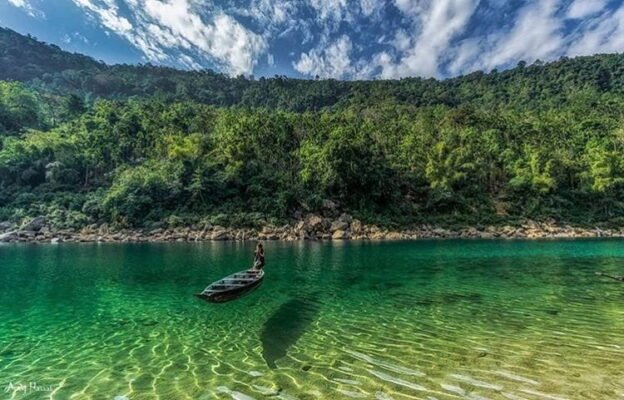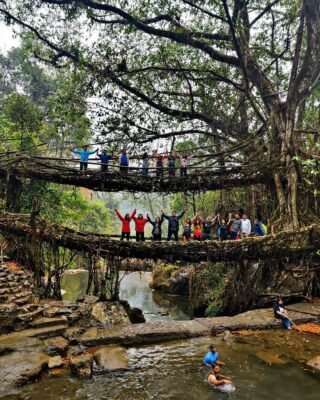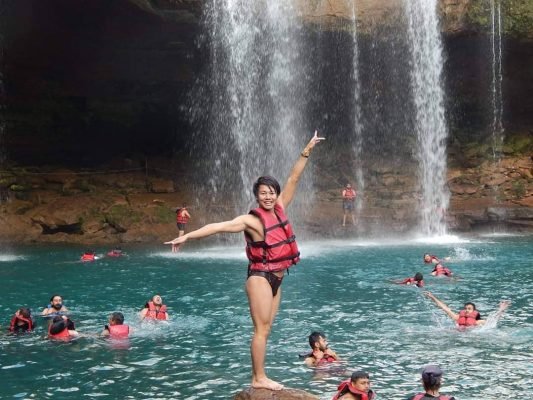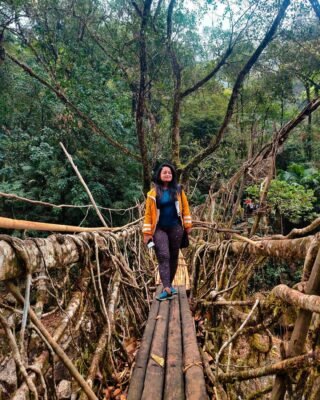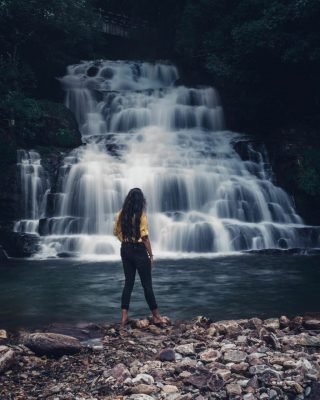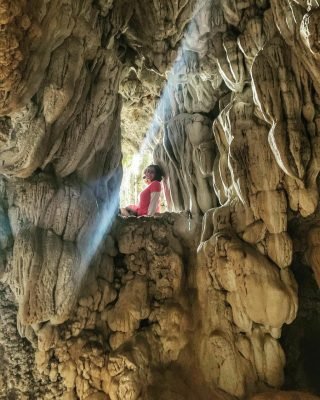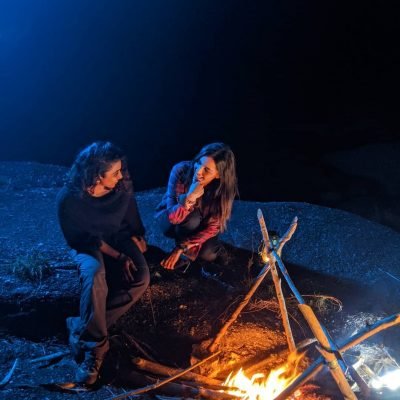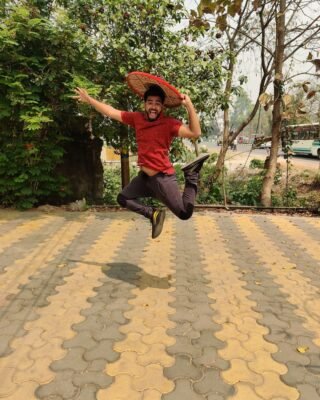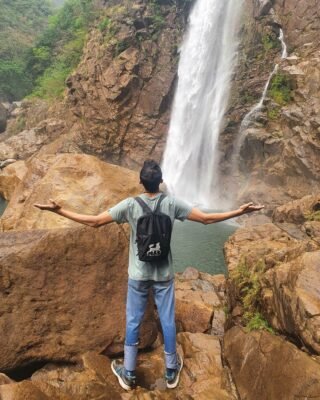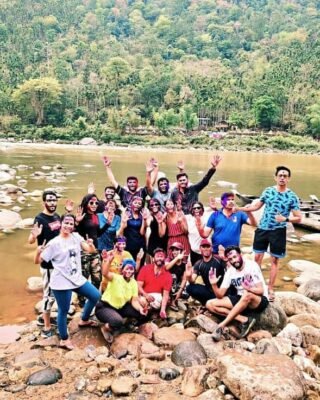 INCLUSIONS
Pickup and Drop according to pre-scheduled timings.

Local sightseeing transportation provided in a comfortable Tempo Traveler/SUV, covering Guwahati to Guwahati.

Accommodations: Enjoy a two-night stay in hotels at Shillong and Cherrapunji respectively, along with one-night camp accommodation in Shnongpdeng. 

Meal Plan: CP Plan inclusive of 6 meals – 2 meals on Day 2 (Breakfast and Dinner), 1 meal on Day 3 (Breakfast), 1 meal on Day 4 (Breakfast), 1 meal on Day 5 (Breakfast), and 1 meal on Day 6 (Breakfast).

Engage in thrilling activities like Cliff Jumping, Snorkeling, Boating, and Bonfire (weather permitting).

The presence of a dedicated Trip Captain throughout the journey for guidance and assistance.

Inclusive of Parking fees and Entry Tickets to various attractions.

Local Guide for the Double Decker Bridge excursion.

Basic first aid

HikerWolf expertise
Services of HikerWolf trip leader
EXCLUSIONS
Anything not included in inclusions
Early Check-in at Hotels
Any other food or beverage charges that are not included in the package
Mineral Water
Insurance
5% GST
Any other costing involved due to any kind of natural calamity forced circumstances, which are out of our control
THINGS TO CARRY
Most Important your ID proof
Cap/Hats
Sunscreen, moisturizer
Charger
Camera
Power-banks
Bluetooth speakers
Torch
Glares
Insect repellent
Rainwear
Sweater/Jacket
Pair of clothes
Towel
Casual shoes and flip-flops
Sanitary Kit
Please avoid wearing Gold and other costly jewellery (at your own risk)
Personal medicines (if any)An extra bag to keep your wet clothes
Water bottle (Minimum 1-2 litre)
Note –
1. In winter the water flow of the waterfalls will be comparatively less.
2. As it's a backpacking trip, the stays will be provided accordingly.
3. On this trip you will find sunrise at 5 am and sunset at 4:30 pm so be ready to start your day very early!
NOTE :
HikerWolf reserves the right to cancel the trip if the minimum batch size does not suffice. 
Trip Leaders will only accompany you if there are people more than the minimum batch size otherwise, the trip will be handled virtually.
STILL, HAVE QUESTIONS?
Request a callback