The rocky river, that raced beside me.The mighty white painted mountains, who welcomed me. The herds of sheep, that made me halt in my way. The kind rosy people, who made my day. You are a beauty that cannot be described in words, Oh Manali, you are a place to experience out of this world.
Manali, a smile appears on my face as I take a walk down the memory lane of this beautiful place. Bright blue sky adorned with the cotton clouds. Along with, the gigantic mountains covered with different shades of green. And, the soft sunlight giving an edge of shine to the notoriously flowing Beas river. A mighty, mystic and magical experience I had in Manali
Manali can be relished during the summers and winters as well. Winters can be particularly enthralling, especially if you are a big fan of snow. But, they also mean an open door to various snow activities. The activities being skiing, snow tubing, snow sledding, zorbing in the snow, snow scooter rides, or forming a snowman (carry a carrot) and also throwing snowballs at each other.
While Manali seems to be straight out of the Harry Potter world during winters. It is nothing less magical during the summers. The sun spreads its warm light over the entire town, making it more alive. As you move around this place, you will start loving the soft sun. Moreover, the pleasant weather in the day and the nights will not fail to make you feel warm. Ironically, there's something about this town that will make it difficult for you to remain upset. Maybe, it is its subtle fresh energy flowing in the air.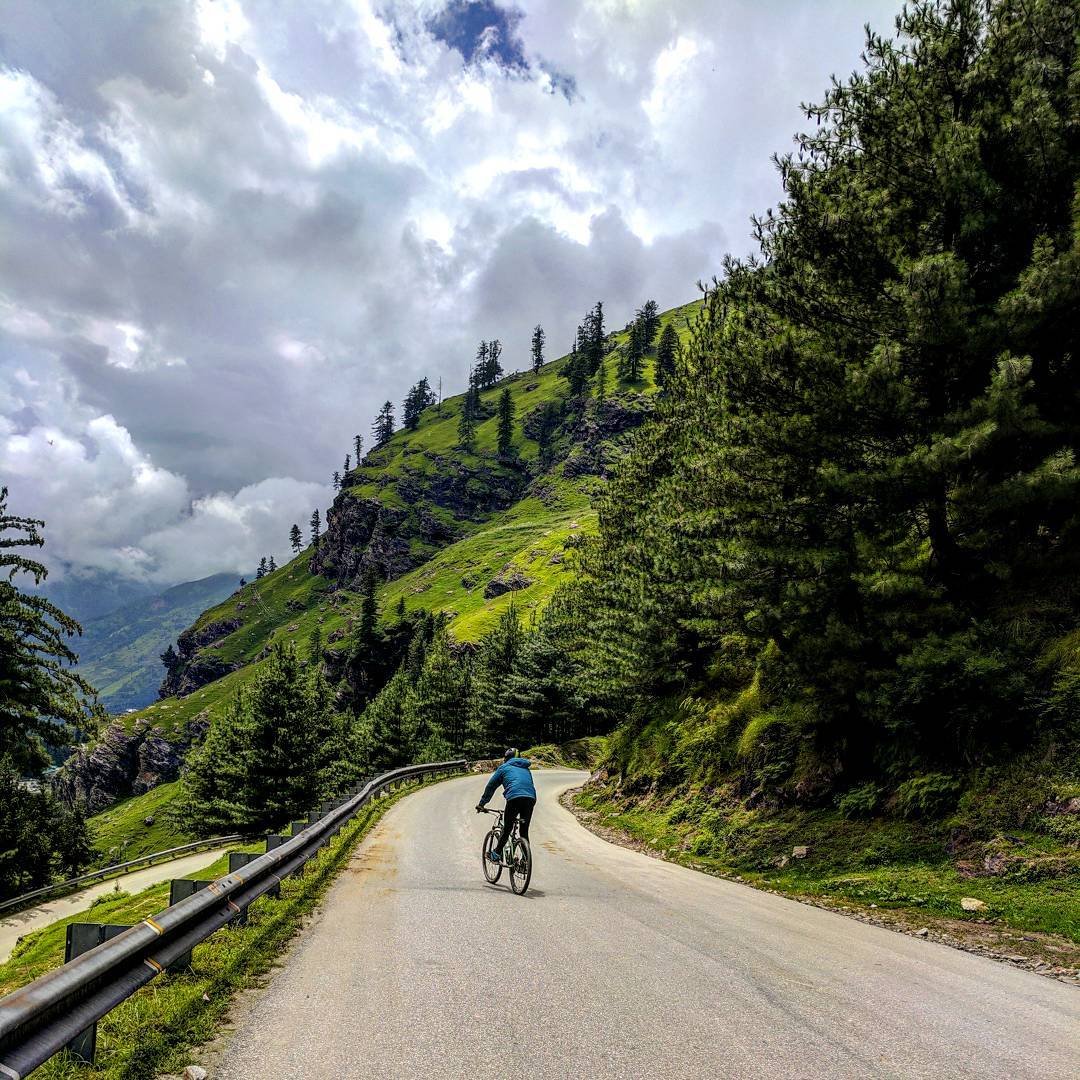 Silent. That is what we all became, silent. Silent in awe. For a few moments, no thoughts were running in my brain. As I was just watching the mountains, taking them in. It's difficult to take your eyes off these snowy ranges. And, even when you are back to the normal zone, having conversations, laughing, listening to the music, staring out the window, and whistling. Still, subconsciously you will be a little dazed. Because your heart will be captivated. And, as I am recalling those memories and writing this blog, I realize that unknowingly the Himalayas have made a place in my heart, forever. Maybe from that very first sight itself.
Ruskin Bond said it right,
"It is always the same with mountains. Once you have lived with them for any length of time, you belong to them. There is no escape"
The Himalayas, bar none.
And among these beautiful Himalayas, nestled is our Manali, with its dreamy sceneries, rich and many-hued culture, and vibrant festivals. Manali is a heaven for those souls who love to be in the company of nature, for those who seek thrills and adventures.
Manali has several treks in and around. Each one offering breathtaking views and humbling experiences. Some of the treks to experience true Manali are
Hampta Pass Trek

Bhrigu Lake trek

Beas Kund trek

Parvati Pass Trek

Deo Tibba Base trek

Chandratal lake trek
Along with giving you incredible views, these are also going to give memories and experiences lasting for a lifetime.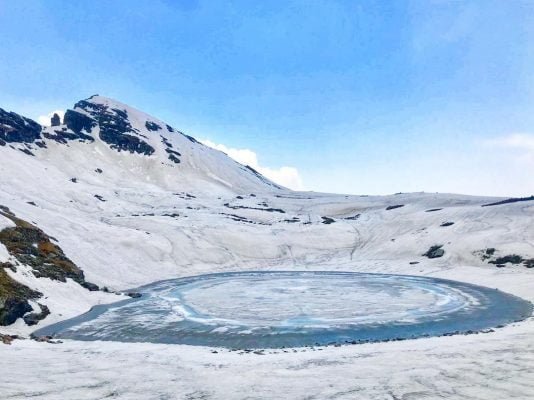 The adventure junkies can have their adrenaline pumping with other exciting activities. Like, such as rafting in the cool and abundant waters of Beas and paragliding down the lush landscape of Himalayas will make you feel like a bird. Also, zorbing in the Solang valley, having a vista of the surrounding beauty from all the angles, thrilling jeep safari, and the refreshing mountain biking is to name some
Manali has something in store for everyone. Like, if you are not a trekker it has got a lovely and beautiful H

idimba Devi Temple. The temple is famous for its wooden structure, the mythology, and legends associated with it

Moreover, there is Manikaran Gurudwara, Manu Temple, Arjun Gufa, The Great Himalayan National park, Monastries, museum, Vashisht Baths, Solang Valley and the list of such interesting places goes on. You may get tired, but the list will go on.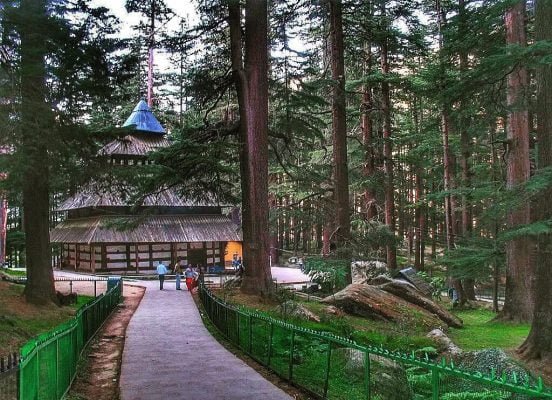 There is also the ever so famous and glorious Rohtang Pass, located at a distance of 51km from Manali. The word Rohtang means the pile of corpses. Hence the name, due to the people dying in bad weather trying to cross the path. It stands at an imposing height of 13,051 feet. Although the road is a little tricky, it offers one of the most exhilarating, breathtaking and majestic sceneries in the world. Moreover, the place has altogether different magic. The mountain ranges and the natural beauty was seen from here is stirring and heart-stopping. Not only the destination, but the journey also offers some spectacular and miraculous views. And, you get to see a lot of snow.
Manali is gifted with a bounty of natural beauty. There is magic in its air. Magic, which you could feel and smell and breathe. The town will lift and refresh your spirit.
Come to experience Manali. And, roam through its streets, whistle in its woods, and sit by its river. It's a wonderful place to dream of. Also, a wonderful place to explore & discover yourself.
Here is a small guide to help you explore Manali