Would you believe if I tell you that the Himalayas are way more than just snow-clad mountain ranges? In fact, they are a blend of beautiful imaginations of millions of human beings stitched together. The Valley of Flowers is one such magical paradise right in the lap of the mighty Himalayas
Located in the quaint state of Uttarakhand, this exquisite stretch of rainbow-colored land looks surreal and feels divine. The 360° panorama of colorful flowers surrounded by snow-covered peaks urges locals to believe that this is the home of the fairies!
As you walk into the enchanting land of the Valley of Flowers, the aroma of millions of flora captivates you. And wow! You find yourself surrounded by thousands of endemic and indigenous species of flowers. You feel blessed to be existing on this beautiful planet.
It is a land where every flower conspires to tell you a story of its own. Every insect hums a new kind of song at the dawn of the day. And, it feels every brushstroke has been painted by God Himself. Indeed, every drop of rain feels like a soul stirrer.
This vast stretch of numerous meadows starts to uncover themselves somewhere at the beginning of June. Several flower buds blooming across the valley and waking up to the cozy shelter of the passing clouds marks the onset of monsoon. However, starting October the valley remains covered underneath a thick belt of snow. This continues until May, following which the snow starts to melt.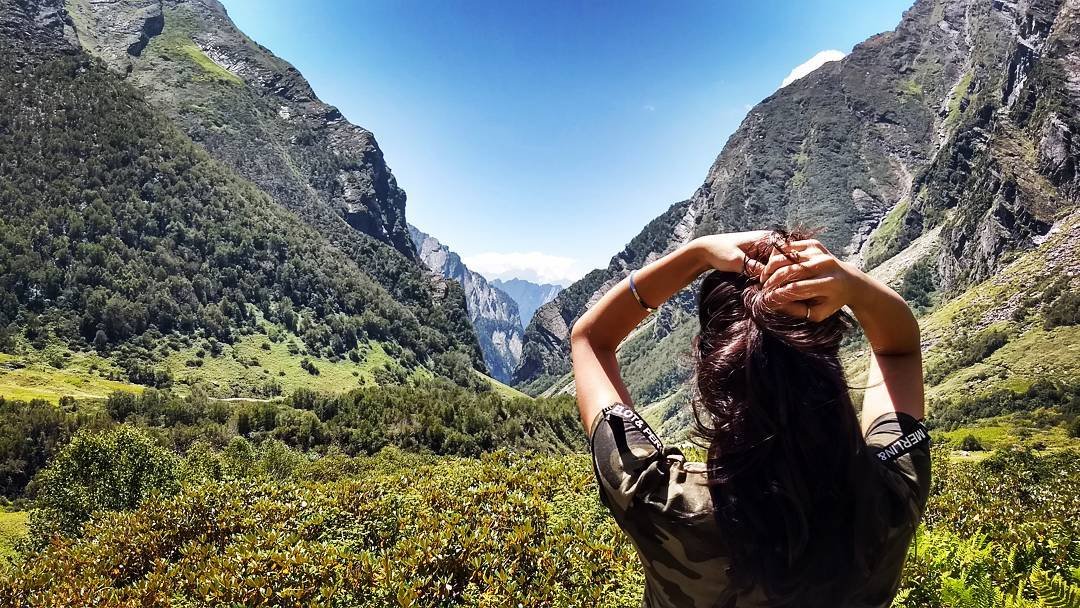 Being a heavenly abode, it is also a door to one of the most spiritual places in India, the Hemkund Sahib. A dip in the crystal clear holy water is sure to purify your soul and breathe freshness into your mind. Hundreds of pilgrims climb through the uneven trails to seek the blessings of the Guru and bathe in the glacial lake.
Once, I read a phrase that had almost struck me: "To walk in nature is to witness a thousand miracles". I can tell that the Valley of Flowers is nothing short of this.