Centred around a star-shaped lake and bounded by the verdure of evergreen forests, is the crowned Princess of hill stations – Kodaikanal.
I had left for Kodai with a bag packed with warm clothes and tons of expectations. Little did I know that this gorgeous strip of hills, covered under a blanket of mist, would go beyond all my expectations. The hill station nestled in the Western Ghats is surely a mystical beauty to behold.
Set across some rich granite cliffs, the hill station has a touch of magic in every little feature of it.
I chose to go old school by exploring this valley's charm through bicycles, rowing boats and rickshaw rides while jamming to Tamil classics. It was a whole different mood and a completely new experience to me, but with the most welcoming aura to it.
Location
It's among the finest hill stations of Tamil Nadu, and definitely one of its kind. Kodaikanal is nestled in the Palani hill ranges and comes under the administration of Dindigul district.
Why it's a must-visit?
There are two factors that'd never fail to bring you back to Kodaikanal. The homemade chocolates and the rare Kurinji flowers.
Kurinji grows once in every twelve years and mushrooms over a large expanse of land. Speckled in bluish and purple shades, they can be found growing around the Kodai lake and the hilly regions. The bluish appearance then paved the way for the name "Nilgiri hills" (Blue mountains). If you have the luck on your side, you'd also be able to witness Kodaikanal in its full bloom during the Kurinji year.
Without any such time barriers though, are the finger-licking good homemade chocolates. Get yourself a box of these chocolates that are rich in taste and cheap in price.
How to reach?
The closest airport to Kodaikanal is the Madurai airport. There are three other international airports in the state as well which are also at close proximity from the hill station. There are regular flights, both international and domestic, touching down at these airports. From there on you would be lead through a properly connected network of public transport.
Distance from Madurai airport – 130 km
Distance from Coimbatore airport- 180 km
Distance from Trichy airport – 199 km
Distance from Chennai airport – 500 km
At Kodai road, about 80 km from the hill station is the nearest railway station. Yet another easier alternative is the Dindigul station which is located more around the urban spaces. It's a comparatively bigger city with more connecting public transport, so getting around from here is an easier task.
There are also stations with more frequent trains around Coimbatore and Madurai. Connecting almost every major cities including Bangalore, Chennai, Trivandrum and Hyderabad.
Distance from Dindigul station – 96 km
Distance from Madurai station – 115 km
Distance from Virudunagar station – 152 km
Distance from Coimbatore station – 169 km
Tourism is one of Kodaikanal's major economic source, and so they have well-paved roads and remarkable road network. The roads also take you through many other infamous tourist destinations such as Palani, Theni, Madurai, Kumuli, Chennai, and so on.
From hubs such as Bengaluru and Kochi, Kodaikanal is accessible through a 7-8 hour drive.
In case you opt for public transport, enquire about the several options, timings and fares to have a comfortable journey. Buses are the most convenient and would not burn a hole in your pocket as well.
Distance from Munnar – 166 km (4 hr 40 mins)
Distance from Coimbatore – 172 km (4 hr 10 mins)
Distance from Ooty – 250 km (6 hr 15 mins)
Distance from Kochi – 299 km (6 hr 50 mins)
Distance from Bangalore – 469 km (9 hr 19 mins)
Distance from Chennai – 529 km (9 hr 30 mins)
Best time to travel
Kodaikanal is a trip that you can plan at any month of the year. The high altitude location enjoys a subtropical highland climate with chilling weather that's unique to Kodaikanal. Even when the low lying plains of Tamil Nadu experience extreme heat, Kodaikanal is pleasant with not much fluctuations.
So you could plan your trip based on other factors, such as the month of festivities. A suggestive ideal period to travel based on that would be December to May.
Winters and the heavy rainfall shimmer down for the summer blooms. May witnesses the oncoming of the Annual Summer festival adorned by flower shows and thrilling boat races, which would be an exciting experience.
Top 10 Places to visit
1. Bear Shola falls
Flowing graciously in the Reserve forest of Kodaikanal is this untouched waterfalls. Stories revolving around the purity of these waters go ages back. It's believed that a bear would wander from the forests to this spot to drink the freshwater. This story was then celebrated and became a part of the name of the falls.
The falls flow from the Parappar river, which is an ideal spot for trekking as well. If you want to watch the tiered cascade in its liveliest forms, make a visit during the monsoon downpours.  It'd be a sight that'd sweep you off your feet, and that's guaranteed.
2. Berijam Lake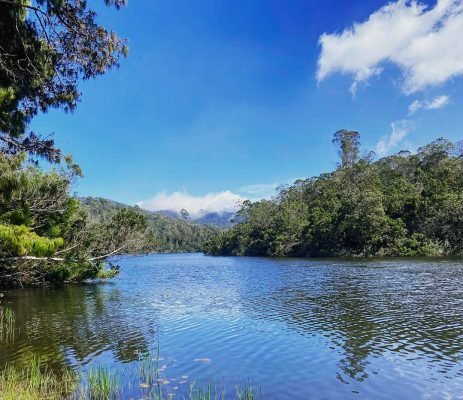 Among the cleanest and unruffled lakes in Kodaikanal. While the lake is open to the horde of tourists, it maintains its pristine beauty by being one of the plastic-free zones around here.
Lying within the forest areas, this lake also requires prior permission for visiting, which limits the number of people who come by as well. It's a refreshing sight to the sore eyes and among the most serene spots around Kodai.
Berijam Lake is also an ideal spot for activities such as boating and fishing.
3. Kodai Lake (Kodaikanal Lake)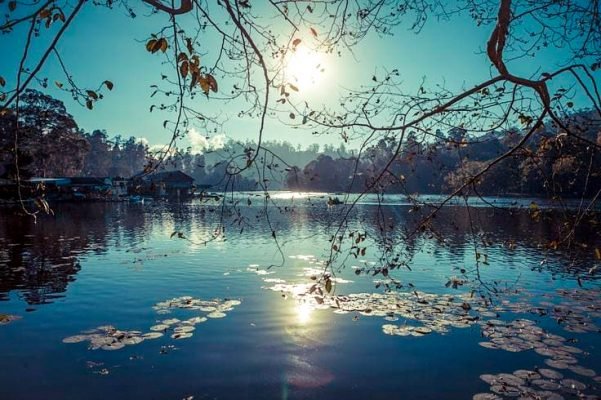 Shaped in the form of a star is this man-made wonder, located about 3 km from the main bus depot. Spread across 60 acres of land, this brainchild of Sir Vere Henry Levinge was constructed to be the major tourist attraction around here.
It's a timeless beauty that you can explore at any time of the day. Horse-riding around the lake in mornings, paddling a boat across it by evenings or even sitting by the reflections of the night lights. Kodaikanal Lake is sure to captivate you in its surrealness.
Especially during the winters, the misty fog settles in and makes the lake look like a dream come true.
4. Bryant park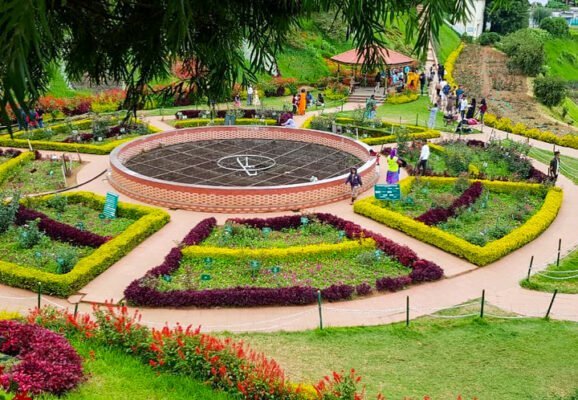 Other than tourism, Kodaikanal also takes its agriculture and vegetation quite seriously. To understand this better and explore the Kodaikanal blossoms, take a trip to the Bryant Park.
Barely a 10-minute walk from the lake is the kaleidoscopic views of the park. The main attraction in this park is the glasshouse that is home to several exotic florals, ferns and other ornamental plants.
Even if you wish to learn more about these plants, the park has got it all covered. Acting more or less as a demonstrative centre for Ornamental Horticulture, you'll be familiarised with activities such as pruning, budding, grafting, and so on. Relax amidst the soft greens and florals while learning about them in-depth.
5. Coakers Walk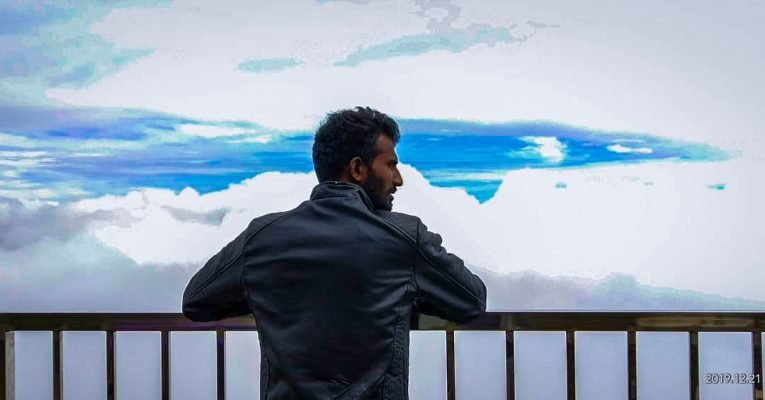 A pathway through cotton-like clouds of Kodaikanal. Constructed way back in the 1870s this place sure looks like a stairway to heaven. Stroll around here during the hours of sunrise and catch the first rays shining through the cluster of clouds.
Perfect for the morning and evening walks, covering the entire stretch at an altitude of 7000 ft gives you the unmatched aerial view of the valley. This also includes the view of Theni, Madurai, the dolphin nose and of the adjoining Valley of Pambar River.
If you happen to come by during a clear sky day, to have a look through the telescope near the main gate.
6. Dolphin's Nose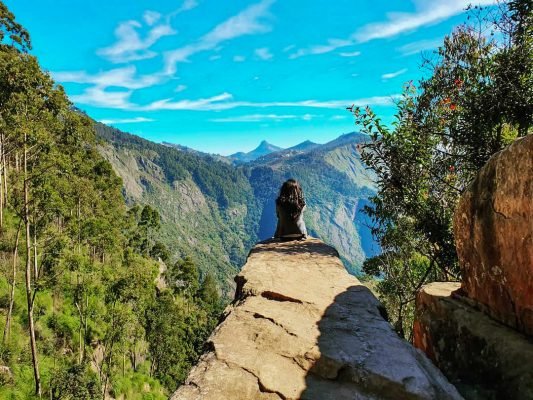 Yet another vantage point giving you a bird's eye view of the mountains and the lush greens. Elevated at a height of  6600 feet, it's an easy trek up to the rocky escarpment that's shaped in the form of a dolphin's nose.
With clear azure skies above your head and a panoramic emerald scenery below, it is beautiful beyond words could describe.
If you visit this place with an informed guide or local, they would help you spot the Periyakulam valley and the eternal Vaigai Lake.
7. Pillar Rocks viewpoint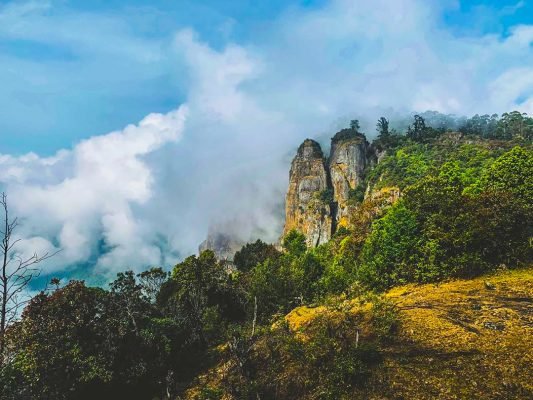 The adventure seekers destination. Huge cliffs vertically aligned amidst dense and misty rainforests. Pillar Rocks Viewpoint is a unique structure that looks over the sky while standing tall at 400 ft. It's mostly covered in a humongous duvet of mist and clouds.
As the clouds clear away, you'd get an even mesmerising sight of the peak along with the cross that's hoisted on top of the mountain. The rocks have a mysterious aura to it and you'll uncover new delights at every nook and corner of this viewpoint.
One such view adding colour to this ethereal cavern is the small expanse of garden around it with vividly coloured flowers.
8. Guna Caves
This cave hit fame after the Tamil movie Guna. People flocked in to explore the picturesque yet dangerous caves and weren't disappointed even a bit.
Located at close proximity to the Pillar Rocks Road, it was earlier known as Devil's kitchen because of its spooky undertones. Naturally formed between the boulders of the mountains at an altitude of 2230 metres, the narrow ravines are now closed for public visit, due to the chances of suffering a free fall.
You can still trek around the pine forests and the roots that remain entangled around the caves. It forms a sort of disclaimer to the kind of things you may find in the cave if you walk through it. From blind spots to bats, it's a live haunted house offering the most thrilling experience.
9. Green Valley View (Suicide Point)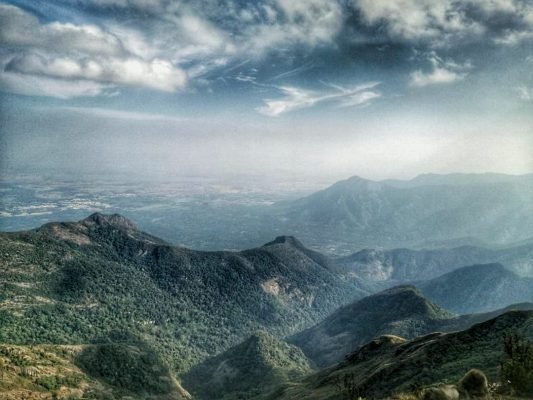 While talking about free falls, the old suicide point definitely makes it to the list. For all the right reasons though. Renamed as the Green Valley view to change the perception around this place, it's one of the most beautiful spots around Kodai. The steep drop from 5000 ft. offers an unparalleled aerial view of the valleys surrounding the Vaigai Dam.
It has been bounded securely by fences and strict monitoring has been going on to maintain the valley's purpose of being a vantage point. Visit during early morning hours to watch it mystically covered in the morning mist.
10. Silver Cascade
Formed as a result of the overflowing Kodai Lake, this waterfall is the most ideal way to wrap up the day.
A lot of people stop by here enchanted by its silver threads gushing gracefully. As the waterfall is located right around the roadside, it becomes a refreshing pitstop for travellers.
Take a swim around these chilling waters, and relax your limbs for a while. This is of course before splashing it around and challenging your friends to the endpoint!
There are several roadside stalls that offer freshly plucked fruits and veggies that you can eat while peacefully enjoying the beauty of the falls.
Tips
There's no airport around the region, so you'll have to plan extensively. Since there's good connectivity it's a lot easier if you knew the routes you'd be taking.
Kodaikanal's weather would have your teeth chattering in the cold. Carry woollens no matter what month of the year you're planning your visit.
In case you plan on trekking or hiking at Kodai, pack a raincoat and umbrella too for the unexpected downpours.
Check up the timings of many of the tourist spots across Kodai. Especially the Green Valley (suicide point), which gets covered in the mist at odd hours. Since you might not be able to see the depth or altitude, it's recommended you do not make visits when the view is not clear.
At the higher altitudes, there's a higher scope for dehydration and chapped skin. So carry enough water, and some moisturiser \ balm to stop your skin from breaking unhealthily.