The city of Joy, as Dominique Lapierre had infamously called Kolkata. This is the place I believe to be the heart and soul of India. While going through the list enjoy the ride by memorizing yourself into the place and feel it. There's nothing as soulful as Bengali culture, traditions, literature, and the people themselves. It's the perfect balance between contemporary changes and the old school traditions. On one side I get to see the restless chaotic traffic and on the other, at a snail's pace, the tram moves along carrying people in it. Here are 10 places to visit in Kolkata that showed me the unadulterated charm of this city.
1. Kalighat Kali Temple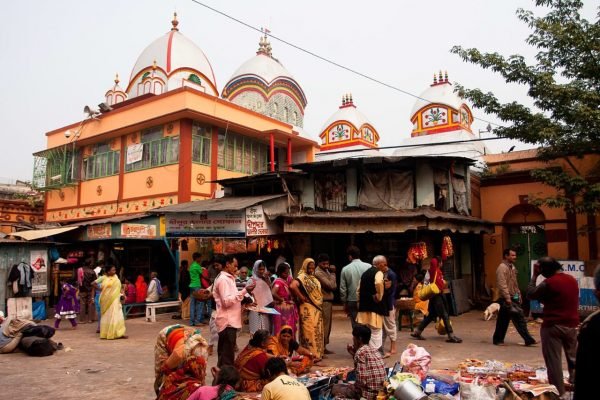 The first image that stays fresh in my mind about Kolkata is the Durga Pujo, and like our very own Satyajit Ray had said himself "Dominus Omnium Magister. It means God is the master of all things." A very common sight in Kolkata is the Kali worship, and there isn't a day that goes by here when thousands of pilgrims flock to the Kalighat temple. There wasn't even a single dull moment at this place with the sounds of aarti and bhajans going on.
Idol worship here is done in all its grandeur, wrapping Kali Mata in gorgeous silk sarees and donning flower garlands over her. Undoubtedly this is one of the happening places in Kolkata.
2. New Market (Sir Stuart Hogg Market) – Terreti Morning Bazaar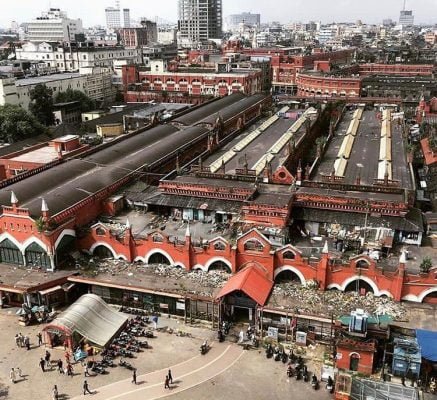 Two markets, not farther than 4 km from each other, entirely different experiences. Terreti morning bazaar, even when the entire city is sleeping, this street wakes up to light up their fires and prepare breakfast for the early birds. One among my favorites out of the numerous eat streets in Kolkata, this place offers amazing Chinese and Indian cuisines! A plate of momos straight out of the steam, and some mouthwatering manchow soup, and I was good to go for the rest of the day. An entirely contrasting situation was at New Market. A reflection of the chaotic busy life around the city. Pushcart transporters, street-side bhaji, and ghugni chaat stalls, colorful clothing materials, fruit sellers and so much more! There's so much happening in so little time, I had to remind myself to keep moving to see the entire market. With sections that have so many things, it felt like I would be sinning if I missed out on seeing any of it.
Long story short, one entire day was spent around the Newmarket and Terreti morning market.
3. Victoria Memorial Hall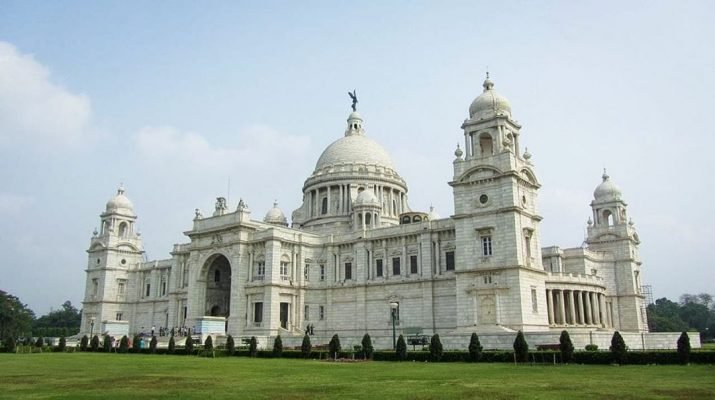 A walk back in history is what this iconic Memorial, built as a dedication to Queen Victoria, offers. It hasn't lost its charm one bit since the day it was built up.
The contrasts that Kolkata holds within it is also shown through the architectural idea of the Memorial. The 103 meters long structure has extensive European architecture with intricate elements of Mughal designs. I walked inside to the welcoming sight of aesthetically pleasing Western and Indian paintings. They often hold exhibitions here as well, and every time it's a new experience. Don't miss out on the gallery exhibitions here! They're just as majestic as the memorial. I had walked around the memorial for hours and another couple of hours at the memorial garden. A few people were enjoying a peaceful morning and had a walk here. The fact that the gardens are made so accessible to the people around itself was fascinating to me. The garden has statues made of bronze and marble which looked nothing less than history being narrated through them to me. It is one of the most popular places to visit in Kolkata.
4. Mother's Wax Museum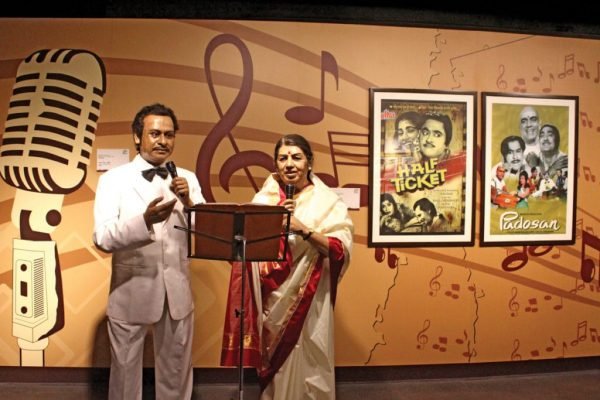 This was my first time at a wax museum and I didn't know what exactly to expect from here. Located in New Town, is this most visited tourist attraction of Kolkata. Live looking wax figurines of so many great figures, from Mahatma Gandhi, Mother Teresa to contemporary times celebrities such as Virat Kohli and Angelina Jolie. There's just so much you could see here. Skillfully carved to look like the infamous people, it was almost impossible to walk around the place without having appreciated the effort that goes behind it. The number of people who flock here to click pictures with the wax figurines is yet another sight. Without exploring the museum you will feel left out also, this is one of the best places to visit in Kolkata.
5. Indian Museum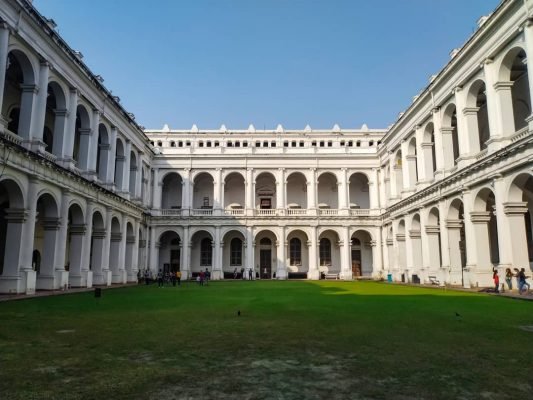 For an art lover, this place is a must go to! Historical collections, archaeology, art from countries such as Egypt and so much more .the place is mostly packed with people, especially during the weekends. So planning a comfortable time based on my preference was what I had opted for. The museum is one of the most significant ones in the country and has so many fascinating exhibits!
6. Sundarbans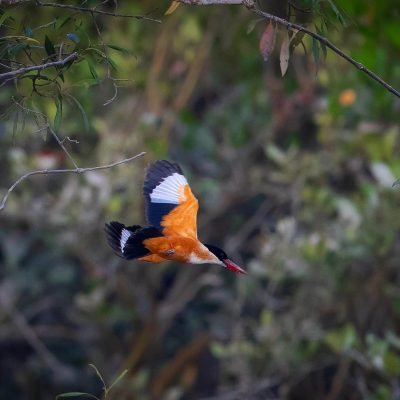 Holding the badge of being the largest river delta and estuarine mangrove in the world, is this unbeatable wildlife experience of Sunderbans. A UNESCO World Heritage site, this natural wonder lies in the coastal region of the Bay of Bengal. Going around the early hours of 7-8 am I could spot several beautiful wildlife come out of their homes to wander around. This was a priceless sight. The distinguished varieties of plants here as well kept me informed about the expanse of natural resources we have. We often choose to stay unaware of all of these, and a visit to this place made sure that every ounce of ignorance in me was replaced by rich information. One of the exciting experiences here was spotting the royal Bengal tiger in its habitat. Entering the estuarine dekta area follows certain procedures though, such as taking beforehand permission from the office of the Field Director of Sunderbans Tiger Reserve. Without visiting Sundarbans could not make you the good city explorer. Sundarbans is great for nature lovers and so it is a must places to visit in Kolkata.
7. Science City
Walking into the largest science center in India, was a memorable experience. Maintained by the National Council of Science Museums, this amusing center falls under the Ministry of Culture, Government of India. There are two facilities within the center and have so much on board for the visitors including the Space Odyssey, Dynamotion, Science Exploration Hall, Maritime Centre, Earth Exploration Hall and so on. My personal favorites were the Science on sphere and the Life evolution car ride. Both were as informative as entertaining. To see such an intellectual subject such as Science made as easy as a piece of cake, was interesting!
8. Howrah Bridge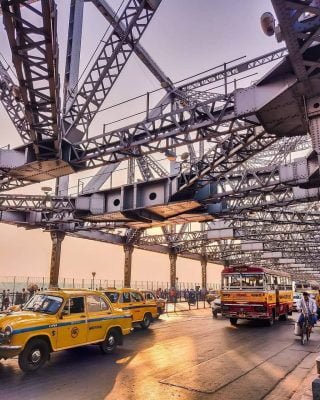 Morning hours at Howrah Bridge are filled with raw untouched stories of Kolkata. A boat ride below the bridge is as mesmerizing as it gets, especially during the time of sunset. Some warm chai in a clay cup or even the infamous masala doodh from here and you'll feel refreshed like it's just the start of the day.
Howrah bridge in itself is an art to the eyes, one entire day can be spent here effortlessly. From morning till night, watching the city lights reflect on the waters below the bridge. It became even more difficult to leave behind this beautiful city. Howrah Bridge is one of the best places to visit in Kolkata.
9. State Archaeological Gallery
Established in 1962, this gallery has few of the rarest artifacts and gallery exhibits. The site's they've excavated to find these antiques range from several Palaeolithic to Neolithic sites. Most of it has to do with the evolution of early man to the modern age. It's the most informative of the experiences and is highly rich in cultural and intellectual experience. This is also why they've made an entry for children up to the age of 15 years, as free. Kolkata ensures the most enriching historical experiences through their museums and galleries.
10. Prinsep Ghat
At the banks of Hooghly River is one of the oldest ghats built under the British raj – Princep Ghat. One of the best views of the city according to me. The view from here is unmatched. Just a night out here with authentic Bengali food from the stalls nearby is all you need to understand the city's vibes. Boats going across the Hooghly, people sipping on to their coffee, the palladian porch, an ice cream stall that has been here for above 40 years. This. This right here is what Kolkata is like. A 2-kilometer expanse of riverfront was installed till Babughat which gets illuminated at night to create a beautiful scenic view.
A boat ride from this ghat to Babughat had left me completely mesmerized. It can be said the journey of exploration might be incomplete you don't visit Kolkata at least once. You definitely need to visit these places in Kolkata.