Kas Plateau- This place was my Dilwale Dulhania Le Jayenge dream coming true, just even better. If it was yellow mustard fields over there, here it was a blast of colors! Kas Pathar – A biodiversity hotspot, that has been listed as a Natural World Heritage Site by UNESCO. Famed for its beautiful seasonal wildflowers, this plateau is home to more than 800 different flowering plants
Spread around 10 square kilometers in Satara district of Maharashtra, finding this place would barely seem challenging. But exploring places around Exploring The Hidden Gems of Kas Plateau is pretty much challenging and here's how my experience went!
Here are top 6 places to visit near Kas plateau
1. Kaas Lake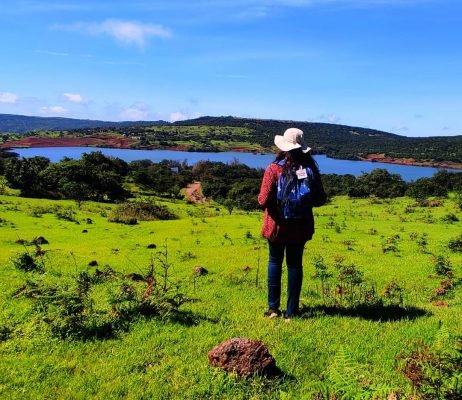 Around 15-20 minutes walk away from Kas Pathar is Kaas lake. This lake was built as a perennial water supply for certain parts of the Satara city. I felt cocooned between the hills and lake on one side and the flowery landscape on the other. The breeze here felt different for several reasons. it was devoid of any form of human interference.
Most of the spots around Kaas Plateau are of the kind where you'd want to have a picnic. Knowing this before-hand, I had my bag all docked up with a mat, some snacks, savories, and a few essentials. For those who miss out on packing all these, no worries either! Few meters away from the lake are small eateries that sell authentic Maharashtrian food. From Zunka bhakri, vada pav to even the 2-minute Maggi. They have it all set for the visitors.
2. Vajrai Waterfalls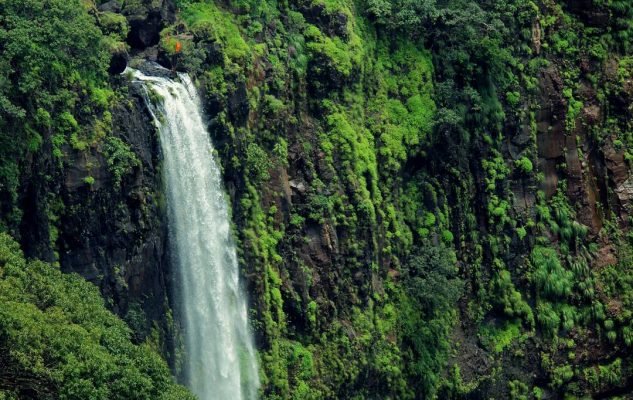 An extension of this goes to the three stepped Vajrai waterfalls. This famed second-highest plunge waterfall in India is a spectacular view that cannot be missed out on while visiting the Kaas Pathar. Not more than 4 kilometers from the plateau lies this silent untouched spot. Since it's not a place people go for recreational purposes, it's rarely crowded. I got to enjoy some peaceful time watching the water splash from the heights on the fresh greens on either side of it.
3. Thoseghar Waterfalls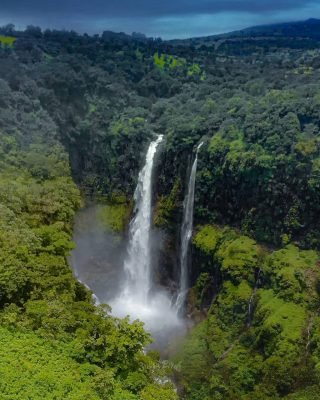 Yet another picturesque waterfall around the area is Thoseghar waterfalls. This is a more accessible fall, but entering either of the falls is prohibited because of its dangerous heights. Stepping onto the rocks surrounded by patches of olive green forests nearby to get the majestic view was priceless! I obviously couldn't stop myself from climbing up to get the view, and the fear had crept in halfway through.
4. Chalkewadi Windmills Farm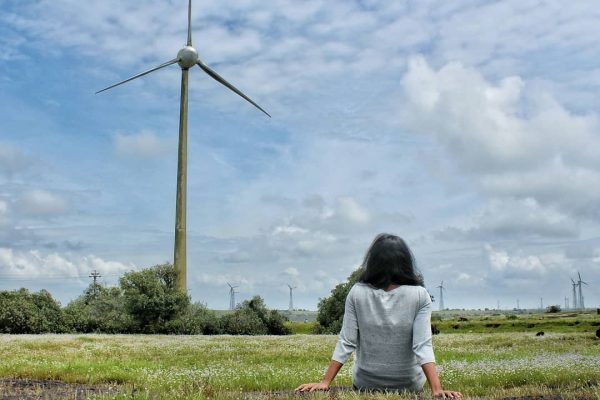 "Would I trip and fall? Should I just climb down now?" The thing about Thoseghar, unlike Vajrai, is that there were people around and more importantly, watching me struggle to climb up, a few tagged along and we made it to the top! strangers. Yet, this was the Maharashtra I was welcomed to.
They also spoke of how I had visited during the favorable climate and during monsoon season this wouldn't have been such a great idea, as the rocks become extra slippery. It gets super windy as well, enough to knock you out of balance. This also explains the nearby Chalkewadi Windmills farm.
5. Bamnoli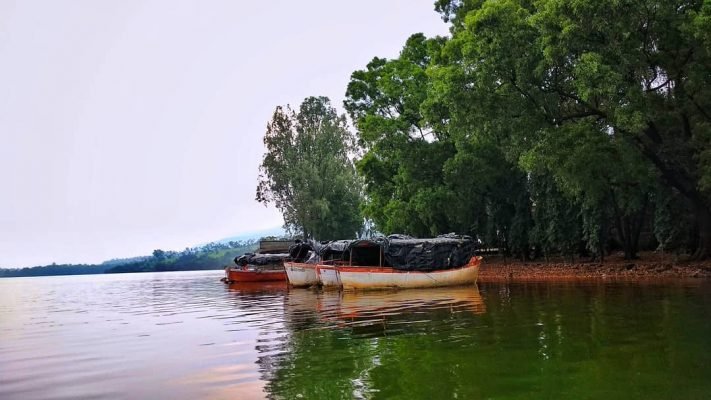 Next on the list would be the sleepy village roads of Bamnoli. On the banks of Shivsagar Lake, rests this peaceful haven. As the number of tourists stopping by at Bamnoli increased they transformed certain services here to attract more crowds. Few among such activities are boating and rowing. This still doesn't falter the calmness that can be enjoyed here. Boat rides can take you till the Shivsagar lake or even as far as Tapola which has been celebrated as the mini Kashmir. Here, I had plugged in my earphones and lied down on the grassy lands for a while. Not less than 5 minutes later though, I kept it aside to listen to the rhythmic chirping of the birds, crisp sound of the dried leaves falling, and the low pitched chatter of the villagers.
6. The Fort of Ajinkyatara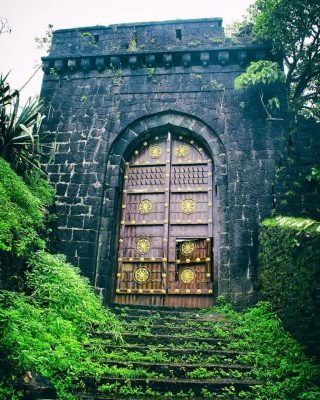 Almost an hour's drive away from this village is one of the important pillars of Maharashtrian history. The Fort of Ajinkyatara, or the impregnable fort, witnessed many 16th century legends along with the great Shivaji Maharaj. The architecture was breath-taking and one look at the fort was enough to understand the pride Maratha's used to take in their army and fortifications. It also gave me an unforgettable view of the city of Satara. There couldn't have been a better way to end the trip than view the entire city once before bidding goodbye to it. It is easier leaving from this point of the city, as the major cities such as Pune is just at a distance of about 115 kilometers. A holiday at the plateaus of Kaas is all that I needed to let off some steam from the daily life hustle and bustle.