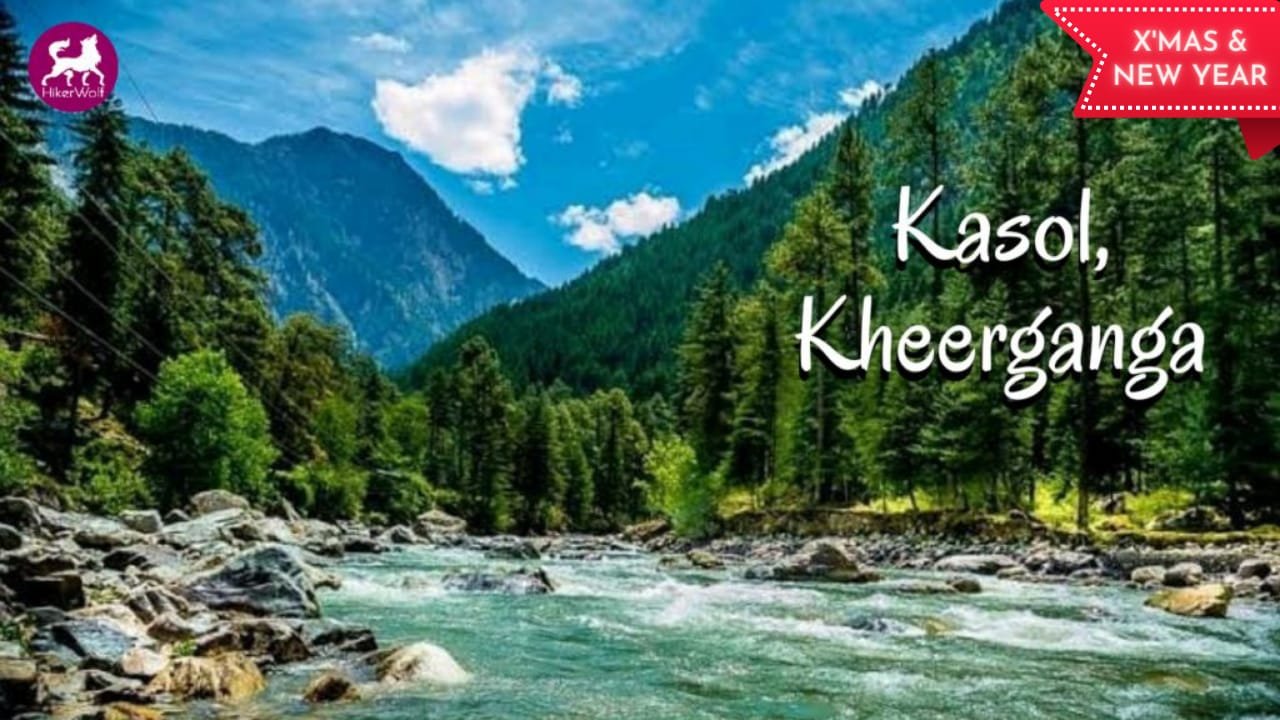 ABOUT
Dreaming about being surrounded by beautiful pine trees and sitting by your side as water flows past you? Well, you are looking for the right place that will make your days worthwhile with a mix of relaxation and adventure.
A sight to sore eyes, Parvati Valley of Kasol-Kheerganga will make you want to stay a little longer. Splashing water whenever we get a chance and getting hot drinks when we feel cold are the sweet moments that will make you miss this place.
A blend of villages and fancy cafes of Kasol with a touch of calmness of Tosh and melody of Kheerganga is an adventurous trip every nature lover dreams of.
Dance on Indie music, Trek in hilly villages, Paraglide, and raft a river; Kasol to Kheerganga has more than anyone could ask for.
So, what are you waiting for? Just put on your trekking shoes, take your camera, and begin the journey with HikerWolf. 
DURATION
DATES
If Train Tickets are included, your journey will commence one day before the initially mentioned date.
Prices
If you Book from 1st Nov 2023 to 15th Nov 2023
Triple Sharing Without Train tickets – ₹17,999/- per person 
Dual Sharing Without Train tickets – ₹19,999/- per person
Triple Sharing With Train tickets – ₹19,499/- per person 
Dual Sharing With Train tickets – ₹21,499/- per person
If you Book from 15th Nov 2023 to 30th Nov 2023
Triple Sharing Without Train tickets – ₹18,999/- per person 
Dual Sharing Without Train tickets – ₹20,999/- per person
Triple Sharing With Train tickets – ₹20,499/- per person 
Dual Sharing With Train tickets – ₹22,499/- per person
If you Book from 1st Dec 2023 to 15th Dec 2023
Triple Sharing Without Train tickets – ₹19,999/- per person 
Dual Sharing Without Train tickets – ₹21,999/- per person
Triple Sharing With Train tickets – ₹21,499/- per person 
Dual Sharing With Train tickets – ₹23,499/- per person
NOTE: Block your seat at just ₹5000/- and pay the rest 25 days before the trip date. 
Note: 
"We're dedicated to ensuring you have a seamless journey, and the adventure truly begins when you arrive at your designated pickup points, either Delhi's Kashmiri Gate or Majnu ka Tila. As a gesture of our commitment to your satisfaction, we're pleased to offer you a special package that includes sleeper class train tickets from Mumbai."
BRIEF ITINERARY
Day 0: Mumabi to Delhi
You'll be boarding the Golden Temple train (12903) from Mumbai Central at 18:30. It will make stops at Surat at 19:00 and Vadodara at 23:20 Only for someone has opted for train tickets from Mumbai, Surat, Vadodara.
Day 1: Delhi – Kasol | Begin the Kasol Trip
Will reach H. Nizamuddin Station (Delhi) by 13:50. After that, you'll have some time to explore Delhi on your own. Meet us in Delhi at Kashmiri gate or Majnu ka Tilla by 6:30 pm. Welcoming you to the pack with a fun road trip from Delhi to Kasol and thus begins our Kasol trip. (Overnight journey by road)
Day 2: Kasol – Manikaran | Hot springs of Manikaran, Kasol Tour
Wake up to the tranquillity of Kasol, and bathe in the hot springs of Manikaran. Explore Israeli culture and cafes in Kasol. The overnight stay will be arranged on the outskirts of Kasol.
Day 3: Kasol

–

Tosh – kalgha Trek | Drive till Barshaini
From the outskirts of Kasol, we drive through the beautiful villages of Barshaini. A short 1-hour trek lies ahead from here to the picturesque valley of Tosh, and then back to the comfort of Kalgha via a small trek where we stay for the night.
Day 4: Kalgha – Kheerganga | Kheerganga Trek
Brace yourself as we now begin the Kheerganga trek to reach its highest vantage point and mark an end for all those who were eagerly waiting. Here, we will enjoy natural hot springs, and click candid pictures. Resting at our campsite we enjoy stargazing. 
Note: The difficulty level of Kheerganga Trek: Easy-Moderate
Day 5: Kheerganga – Kasol – Kullu – Dobhi | Shopping in Kullu
We descend slowly to our base camp. Recollecting stories and sharing laughs, we'd be passing through Kasol and Kullu. If time permits, shopping in Kullu shawl Factory Overnight stay at Dobhi camp (Kullu)
Day 6: Kullu – Delhi | Experience River Rafting, Paragliding
Exploring the adventurous side of the lesser-known paradise – Kullu. After a round of rafting & paragliding, If time permits visit the Beautiful Naggar Castle. Later we leave for Delhi.
Day 7: Kasol Trip Ends
We reach Delhi by late morning. You can plan your further journey post 12 noon. Until next time, we wave our goodbyes and make sure to remain in touch with the new friends who by now are no less than family.
Note: This Kasol trip itinerary is given to give you an idea of how things are planned. HikerWolf can change the itinerary as per the situation at the ground level.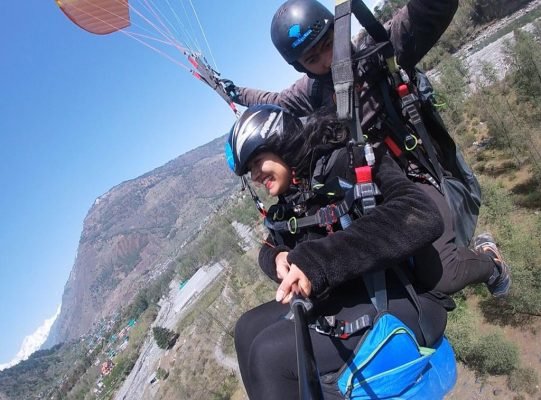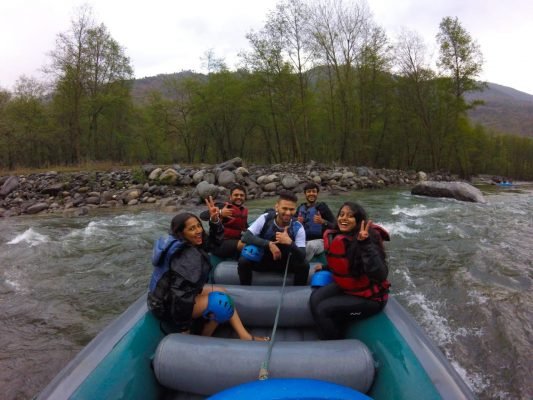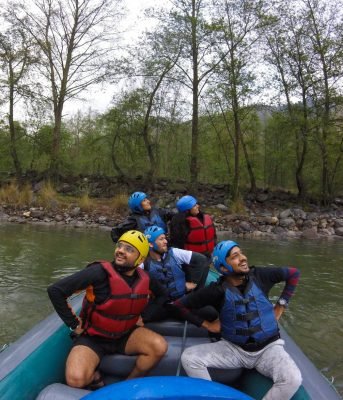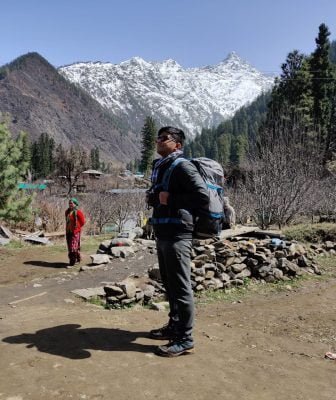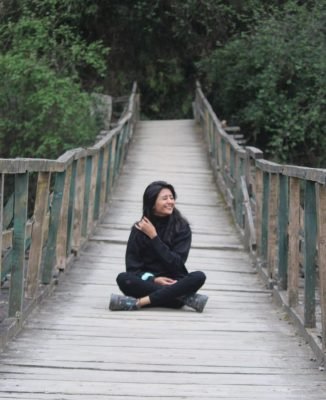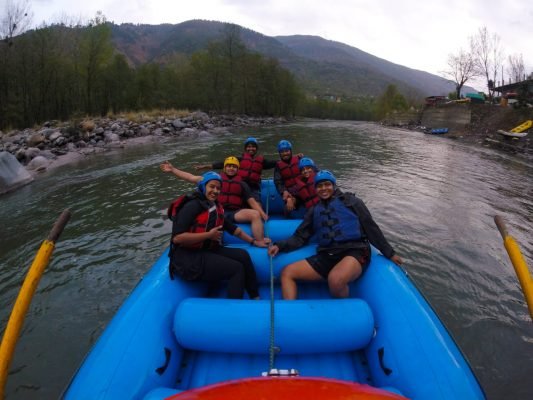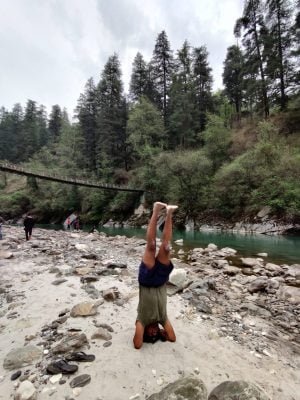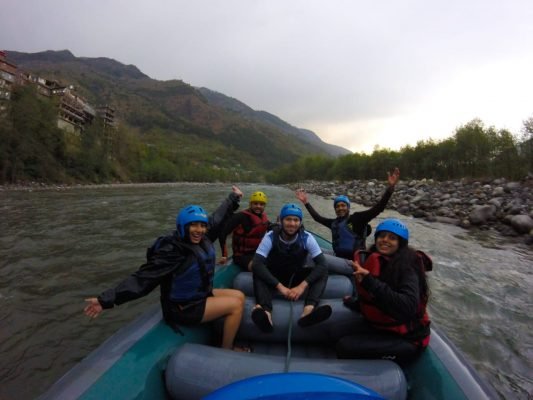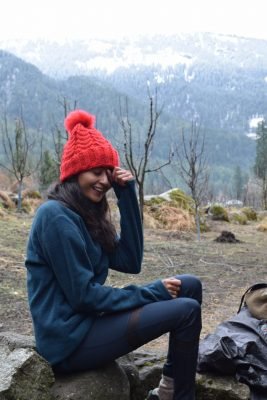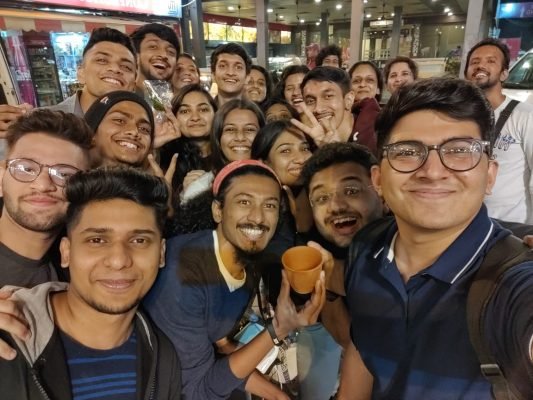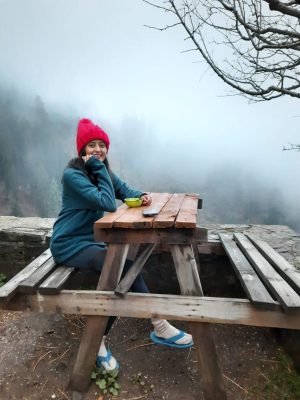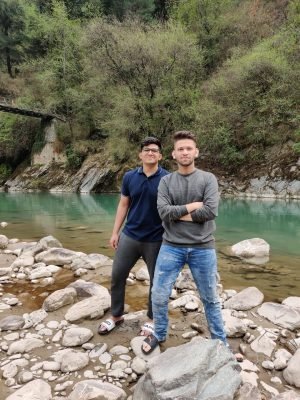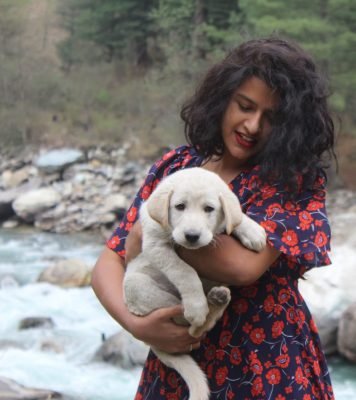 INCLUSIONS
Accommodation on all days

Sleeper class train tickets from Mumbai to Delhi and Back.

All Internal transfers

4 Breakfast 

2 Dinner (On Kheerganga Camp & Dhobi)
Evening Snack at Dobhi camp

Travel from Delhi to Kasol in a Volvo

Travel from Kulli to Delhi in a Volvo

Support Staff & Guide while on Trek

Trek Guide for Tosh tour, Kalgha tour, and Kheerganga Trek (Days 3 & 4)

HikerWolf expertise

Bonfire in Kasol & Kheerganga

Trekking Expertise and Guide Charges
EXCLUSIONS
Things not included in inclusions

Meals onboard train journey.
5% GST

Unforeseen handling costs due to sudden changes in weather, natural calamity, etc., aren't included in the package.

All charges related to Porter for handling your personal luggage at any / all locations.

Adventure Activities
THINGS TO CARRY
ID Proof 

Trekking Shoes Compulsory

Flashlight with extra batteries

Backpack

Sunscreen and cap

Necessary toiletries

Change of clothes – including some warm, woollen, jackets, thermals, woollen socks and a raincoat/windcheater (as Kheerganga can get quite cold even during the summer) 

Bottled water – at least 3 litres and some ready-to-eat food items.

Camera
IRCTC Rules:
HikerWolf provides its train tickets through the IRCTC app.
The tickets confirmation depends on the number of days left until the trip.
While it's important to understand that there is no 100% confirmation guarantee for waitlisted and RAC tickets on every occasion, please be aware that HikerWolf does not have control over the confirmation process for tickets.
It's important to acknowledge that there's always a possibility of receiving an RAC (half seat) or a waitlisted ticket instead of a confirmed seat. Please note that HikerWolf is not accountable for unconfirmed tickets, as IRCTC is a government entity over which we have no control.
If the train is canceled or its route is changed for any reason, HikerWolf will not assume responsibility, and alternative solutions will be offered at an additional cost.
To enhance your chances of securing a full seat on the train, it's highly advisable to book your trip well in advance, preferably at least 20 days prior to your travel date.
HikerWolf cannot be held responsible for changes in your travel plans, and therefore, if you choose not to take the same train we originally booked for your return journey, there will be no refunds\change for ticket dates or prices.
NOTE :
It's a backpacking trip cum trek. We suggest all our trippers carry a rucksack for an easy & convenient trekking experience.

Bus timings mentioned in the itinerary are estimated, depending on the factors like bus availability, traffic on the road etc. Please plan your return journey to your home destinations accordingly with some buffer time in hand (both earlier / later than the estimated bus time)
STILL, HAVE QUESTIONS?
Request a callback