Here's some food for thought today.
Take a break from that competitive job. Pack your bags and explore beyond those desks and cabins that hold you back. Watch the beautiful world out there and relish it.
Exciting at the same time nerve-wracking, isn't it?
Few travel bloggers from our home ground did take up this risk and took their passion for travelling a notch higher.
They showed us just how beautiful everything out there is, via their blogs. And all of this was done when travel blogging wasn't even a popular thing as it is today.
Gradually as their passion turned into a profession, they never wanted to go back to those tiring 9-6 routines. Not only have they travelled across the states in India, but they've also gone beyond and explored different countries, cultures, and narratives.
Be it wandering in the wilderness or hitting the roads, these bloggers have successfully created their niche and continue to inspire us to travel.
With so many travel stories stacked up in their pockets and travel shoes pushing them to explore more, we've got some amazing travel bloggers of India that you must follow!
Here are eight such Top travel bloggers in India!
1. Devesh Joshi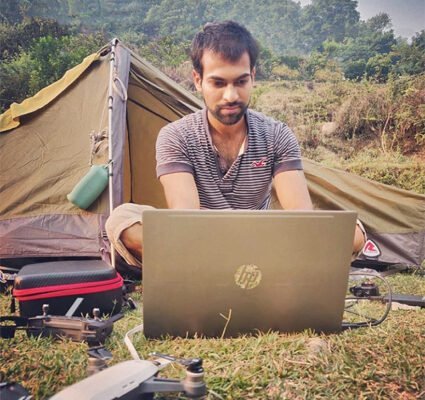 Previously found navigating: Documentary film-maker
Now found at https://footloosedev.com/
Award-winning blogger Devesh Joshi ditched the monotonous shades of corporate life for the colours the world had to offer. His travel stories are not just inspiring but a refreshing new change in the field of blogging.
Footloose Dev stepped into the arena of travel blogging in the year 2016. He chased his dreams of travelling and soon several national media and brands chased him for collaborations and stories. So there's a good chance you may stumble across his name on brands such as Incredible India and Germany Tourism.
And in case you were looking up for ways to monetize and make a career out of your travel stories, Devesh Joshi is definitely among the best travel bloggers in India to look out for.
2. Dipanwita Chakraborty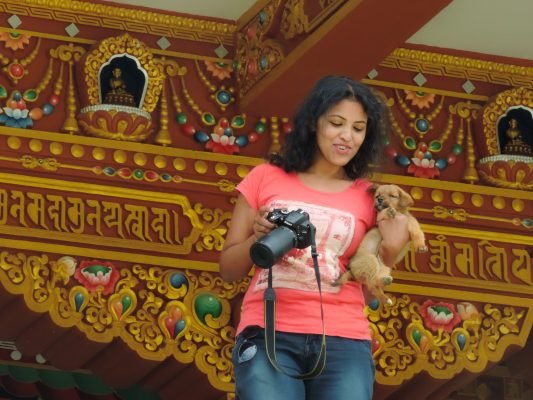 Previously found navigating: Full-time job / Travel Enthusiast
Now found at https://dipanwita.com/
A walking guide on how to balance passion and profession, Dipanwita is an Indian blogger you must check out!
Not limiting her narrative style to travelling, her blog is divided into three sections,
Shoestrings on the move, for those who love travelling and travel stories.
Cocktails, Mocktails and life, a creative take on everything and anything.
Humans and beings, a more personal touch on the blog which discusses important societal issues.
This is probably why we absolutely love this blogger. For not setting a mould for travel blogging and exploring areas beyond the black and white.
Yet another reason why Dipanwita is one of the travel bloggers in India you must follow, is the fact that she shows just how to deal with all the excitement and anxiety of travelling solo. That too all under a budget that screams "YES!".
3. Abhinav Singh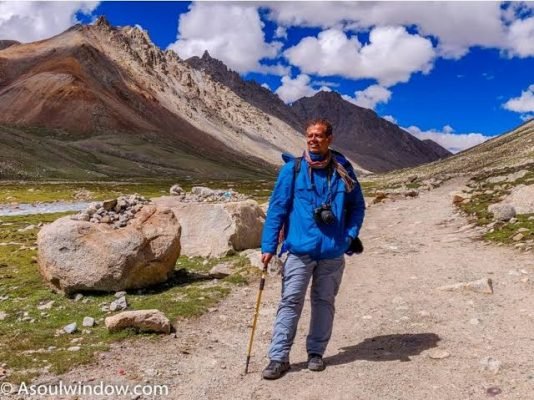 Previously found navigating: Corporate job in Navi Mumbai
Now found at https://asoulwindow.com/
The fact that Soul Window was listed 25 times as the Top Travel blog of India in itself speaks for the blogger Abhinav Singh.
There's no such thing as travelling too much. This is why even after having travelled to above 300 destinations across India and getting fired from the corporate space for travelling, he still goes on with his soul searching travels and blogging.
With an exceptional experiential style of writing, he reflects on the places he travels to, in a raw way without glamourizing it overly.
4. Manjulika Pramod
Previously found navigating: Electronics and Communication Engineer
Now found at http://www.manjulikapramod.com/
Not many people can beat the kind of creativity engineering students can come up with, and Manjulika Pramod is just the person to prove that. Encompassing jigsaw pieces of artworks, short stories, foodie tales, and travelling – she's made the picture-perfect blog Pen down.
She has travelled to 24 states and 31 countries and has set a benchmark for narrative and blogging style. You can also lookup her works in 'Chicken soup for the soul- Indian college students', Outlook India, Huffpost, RightStay (Make My Trip) and so on.
Freelancing while travelling, she's made a career by breaking off from the "9-6 routine till retirement".
Her writings would make you question why you haven't broken up with that kind of schedule and packed your bags yet!
5. Sumit Sharma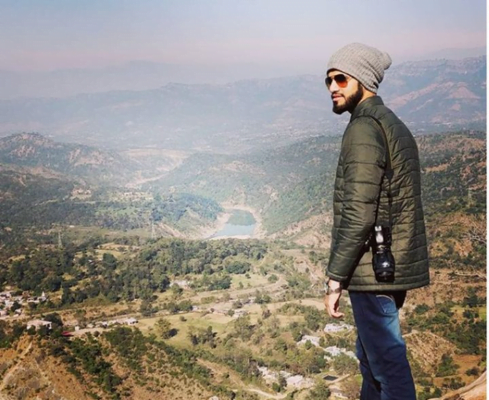 Previously found navigating: Online Marketing
Now found at Instatravelstyle.com
A minimalist blog that covers some really good content from Travelling to Blogging using SEO and Google Adwords Specialist. For those who want to grow a career in blogging and vlogging, you can count on Sumit Sharma to tell you everything from the essentials to advanced tools that could help you in the field.
Being a contributing writer at www.theculturetrip.com and www.digitaldefynd.com, he's proven his versatility as a writer and blogger several times. He's built a brand across the page which receives above 5000 views. Head to his blog for some great and reliable content about travelling, hotel/property reviews, and much such insightful information.
6. Medhavi Davda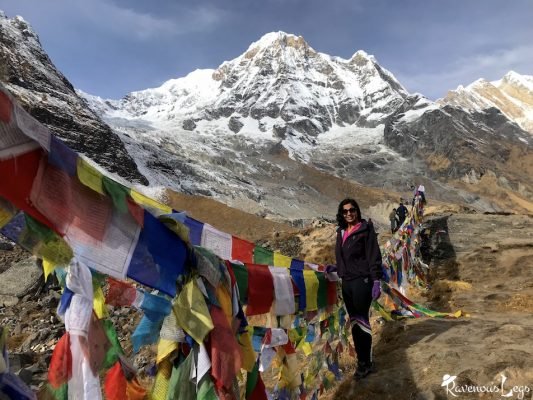 Previously found navigating: Software Engineer
Now found at https://www.ravenouslegs.com/
"Namaste! I'm Medhavi Davda.
I travel to Evolve…
In Nature, I confide…
I find my calling in the Himalayas…
In the Oceans, I meditate.."
These words are coming from someone who's dipped her toes in every water, conquered every mountain she trekked and felt the clouds on her fingertips.
Having left the wilderness of the Himalayas a few years back, she's now an active member of an Adventure Travel business based in Mumbai. Featured several times as the solo travel blogger from India she has had her fair share of adventurous and peaceful quests. She has also gone to great extents to empower women as a trekker, diver, travel blogger and extend some life experiences to others.
All these combine to make one of the most unconventional travel bloggers of India you must follow to understand and love travelling a tinge more.
7. Nilabh Ranjan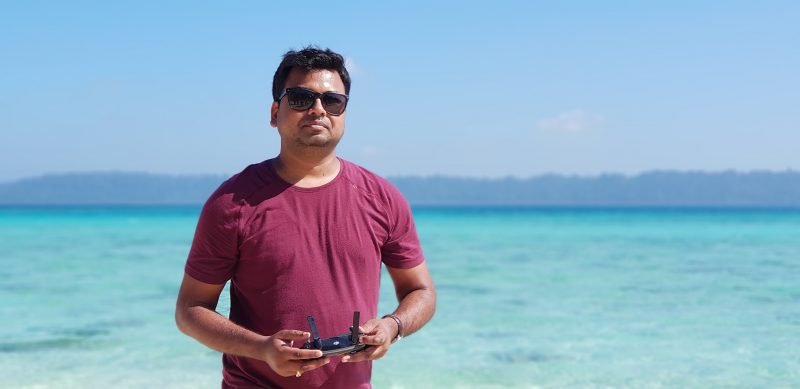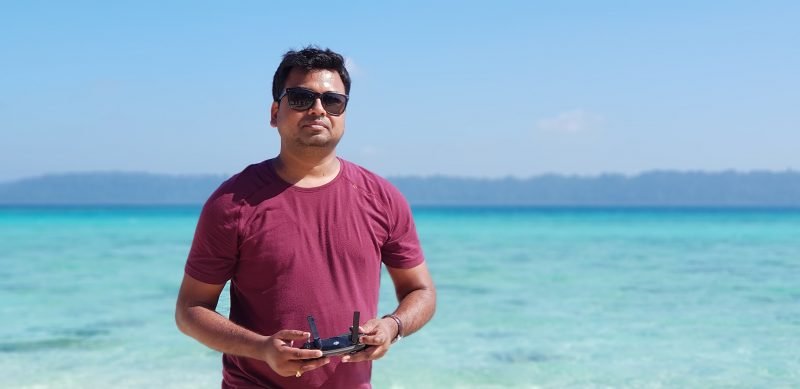 Previously found navigating: Travel Enthusiast
Now found at https://www.travelescape.in/
Who wouldn't want cheaper yet better travel alternatives, right? When several travel websites present expensive and luxurious options, Nilabh Ranjan came up with similar but cheaper options.
They love to describe themselves as the "one-stop destination for the best in travel information, photography, offbeat stays & value travel deals in pan India". To keep the traveller in you well informed and equipped, they have brought together top travel bloggers around India and their top-notch content.
Most of the content that goes through his blog initiative is contributed by vibrant authors who have either been to the destination before or are a native from the same.
So prepare for some writings that'd blow your mind with their simple yet intricate details.
8. Surya S Raju
Previously found navigating: Product Manager
Now found at http://travelrope.com/
An open space for everything travel-related, Surya Raju started the blog Travelrope to inspire her fellow readers and wanderlust to travel more. Sharing experiences from places she has visited previously, building trip itineraries and taking inspiration from other travellers, she's contributed immensely as a travel blogger.
Her work is inspiring beyond words, and adding a feather to the crown is the section "Inspire Me". It's a section filled with interviews and excerpts from people who have exhibited exemplary work in their own fields. Head straight to the blog if you're missing out on your day's motivation!
Inspiration can be found in every nook and
corner and these Indian travel bloggers keep proving it to us through their amazing blogs.
Do check them out and fuel up the wanderlust within you, and make sure to share your exciting travel stories!