About
Hey there, clean face. *splashes colors on your face* Bura na mano! We are here only to make your Holi better. After all, we've had enough of the 'thandi' all this while. Abb 'thandai' ki baari hai!
Are you someone who's always come up with the most unique ideas to drench your friends in colors? Then why not drench your soul with the most unique Holi celebration?
Yes. You heard it right. We've planned the perfect Holi for you, filled with the vibrant colors of nature. A Holi away from the chaos of life and close to the numberless joys. Excited to be a part of it? Let's go!
Price
Karjat to Karjat: ₹2̶4̶9̶9̶/-  ₹1799/-
Venue to Venue: ₹1̶9̶9̶9̶/-  ₹1499/-
Extra For Ziplining: ₹150/-
NOTE: Block your seat at just  ₹500/- and pay the rest 5 days before the event.
Dates
07 March 2023
08 March 2023
Schedule:
Board the 6:49 am Karjat fast local from CSMT.
The timing of the train at-
Dadar – 7:02 am
Kurla – 7:09 am
Ghatkopar – 7:13 am
Thane – 7:28 am
Dombivali – 7:43 am
Kalyan – 7:51 am
Karjat- 8:44  am
Brief Itinerary
Meet us at Karjat Station at 08:44 am. Greet your fellow travelers and head straight to HikerWolf's Backwoods Rio Holi location via local transportation.
Relax and soak in the beauty of nature. Engage in the most delicious breakfast as you get into the mood.
Its time for a grand Pool Party with lots of Dance in the big pool
After fun in the pool start celebrating Holi with eco-friendly colors.
Enjoy the rain dance while grooving to hit Songs.
Play Holi in the river water without polluting the water with colors.
Have lunch
Lots of fun games and activities like Tyre crossing, Wooden bim walk, Burma Loop, Commando Bridge, Monkey Tale, etc.
You can also opt for Zipplining
Hi-Tea and Leave for Mumbai/Pune by 6 PM.
Inclusions
Transportation to and from Kharjat station to the Khopoli Site
Breakfast
Lunch
Hi-Tea and Evening Snacks
Pool Party
Rain dance
Thandai
Fun in River
Activities
Tyre crossing
Wooden bim 
walk Burma Loop
Commando Bridge
Monkey Tale
Fun Games
HikerWolf Expertise
Access to the property
Washroom Facilities
First Aid
Eco-Friendly Colors
Drinking-Water
Parking Facility
Exclusions
Train ticket to and from Karjat Station

Ziplining

Insurance

5% GST

Anything not mentioned in the inclusions
Images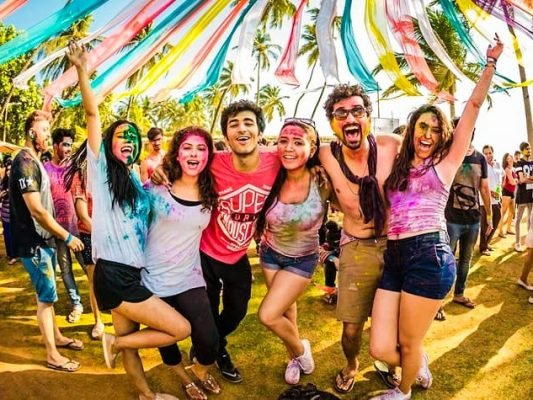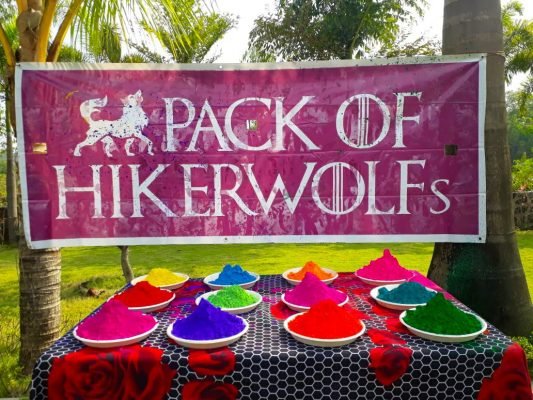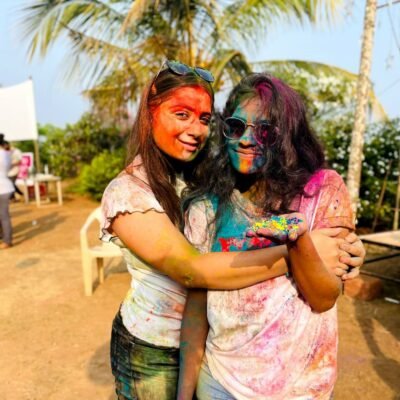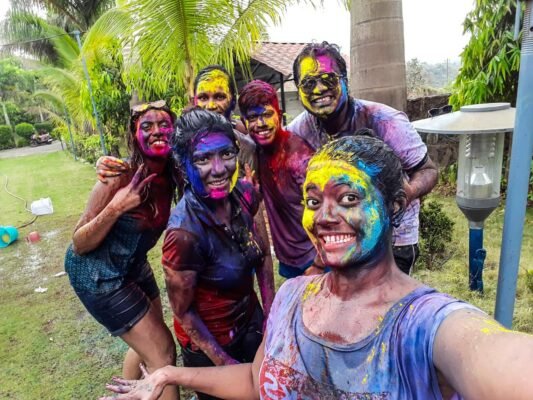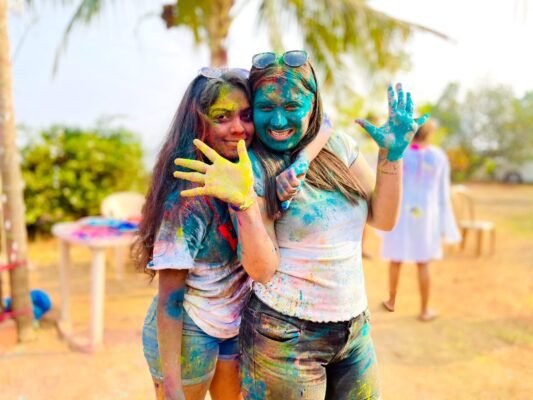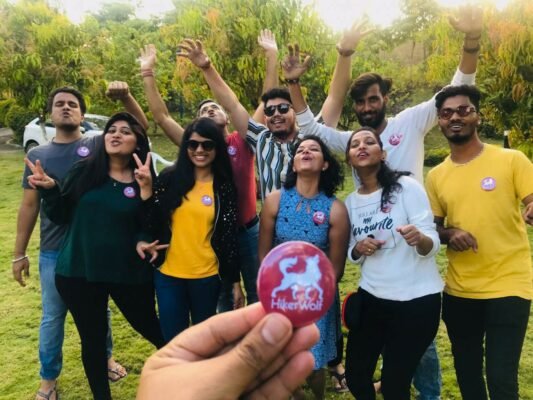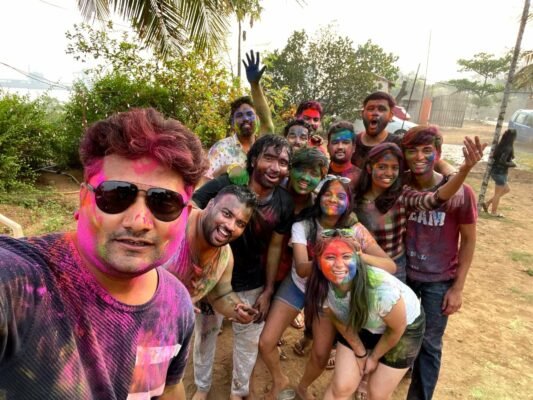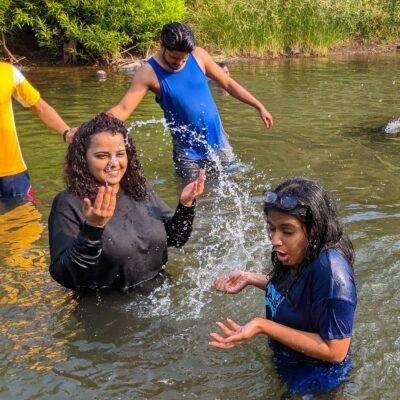 Things to Carry
Comfortable Footwear

Extra Set of Clothes

Sunscreen

Sunglasses

Waterproof Bag

Towel

Camera

Extra eco-friendly colors

Basic Toiletry

An extra bag to keep your wet clothes

Personal Medicines if any
FAQ's
Can I join solo?
Answer: Of course, you can. We always have people joining solo and they go back home making many new friends.
Is this event kids-friendly?
Answer: Yes, The event is kids friendly
How much do I have to pay for my kid?
Answer: Kid below 5 years- Free
From 5 years to 10 years- 70% of the ticket value
Above 10 years- full payment
Is this event happening on private property?
Answer: Yes
Is this event pets friendly?
Answer: No
Is car parking available at the venue?
Answers: Yes
How and when will your team coordinate with me?
Answer: One day before the event and share all the necessary details and information will be shared via WhatsApp.
Will I get Jain food?
Answer: Yes
Will there be proper washroom and Bathroom facilities?
Answer: Yes, there are proper well constructed western and Indian toilets and Bathrooms available.
Will you be proving eco-friendly colors?
Answer: Yes, we will be providing a limited amount of colors, but you can get extra for yourself.
STILL, HAVE QUESTIONS?
Request a callback