Coorg is a wonderful destination for a perfect holiday with lots of places to visit. Nestled in the arms of the jade mountains and the beautiful valleys of Karnataka in southern India. It's dazzling landscapes, covered with vast coffee plantations and a lush and misty green forest justifies it to be The Scotland of India. For its visitors, it is partially penetrated by the sun's rays that are a fascinating sight. Even if you are an adventure enthusiast, a nature lover, or looking for the best honeymoon destination. Then Coorg is a place for all types of travelers. And this is why, in the travel guide, Coorg ensures the first position among all the tourist destinations that Karnataka tourism has made popular.
As for Coorg tourism, the places to visit here are huge. But, after narrowing down the list, we've created the 15 best places to visit in Coorg. That should be on your itinerary to make your visit a unique experience.
1. Seat Rajas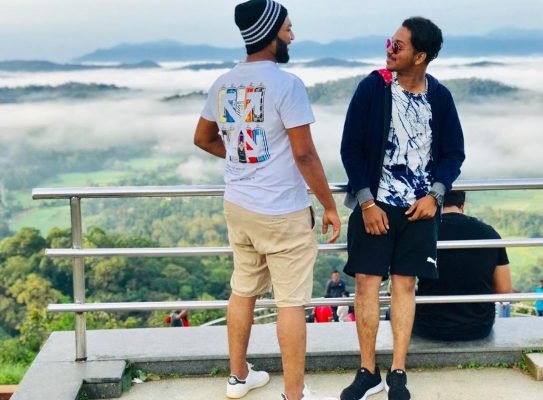 Formerly the favorite place of the Rajas who visited here with their queens, thanks to its unbeatable panoramic beauty and its pleasant climate. It is now an enchanting garden adorned with a variety of colorful flowers, artificial fountains, and a concrete arch. Which dominates the Upcoming Green Hills with Cotton Clouds. When it comes to a vacation, this place kicks off your one-day tourist mission to Coorg. Seat Rajas is one of the most popular places to visit in Coorg.
2. Dubare Elephant Camp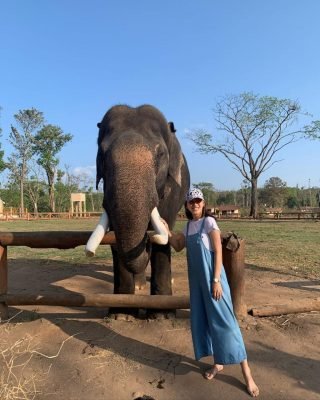 If you are in love with elephants, this place is a must for you. Enjoy a fun day with these giant and adorable creatures by taking a bath with them and feasting on tasty pleasures. Climb on their back to explore the generosity of nature on the banks of the Kaveri River. Adventure seekers can experience the thrill of rafting on the Kaveri river. This field has more than 150 elephants, always ready to make friends, and have fun with visitors.
3. Abbey Falls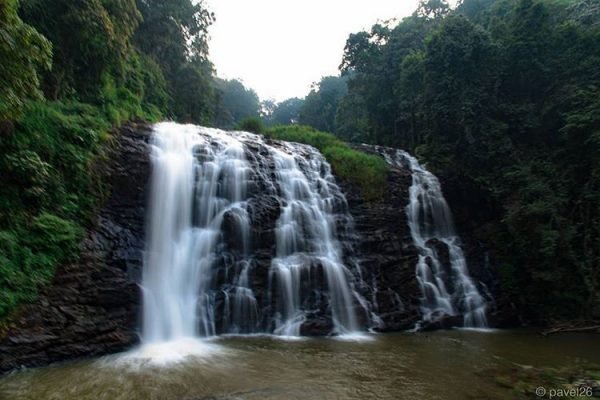 Germination between aromatic coffee plantations and spice farms; The charming Abbey Falls is one of the best places to see in Coorg. The suspension bridge built right in front of the falls offers an enchanting view of the cascading waters of the Kaveri River and also serves as an ideal place to capture a memorable moment with nature. Located just 8 km from Madikeri, Abbey Falls is comfortable summer vacation for your children's holidays.
4. Nagarhole National Park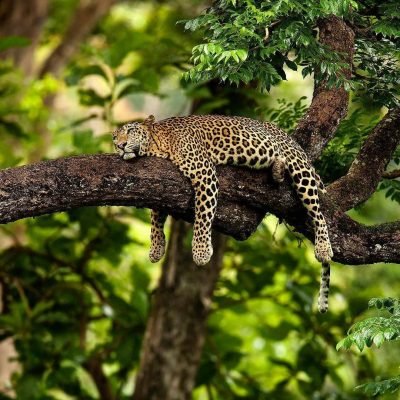 Spread over an area of ​​572 km2, Nagarhole is an excellent refuge for wildlife lovers, where they can see most of the animal species in southern India. Although there are around 270 bird species that permeate the park's atmosphere with their melodious music. As if they were waiting to be followed by avid bird watchers. Enjoy morning and evening game drives inside Nagarhole National Park and try your luck watching tigers and leopards walking fiercely through their territory.
5. Omkareshwar Temple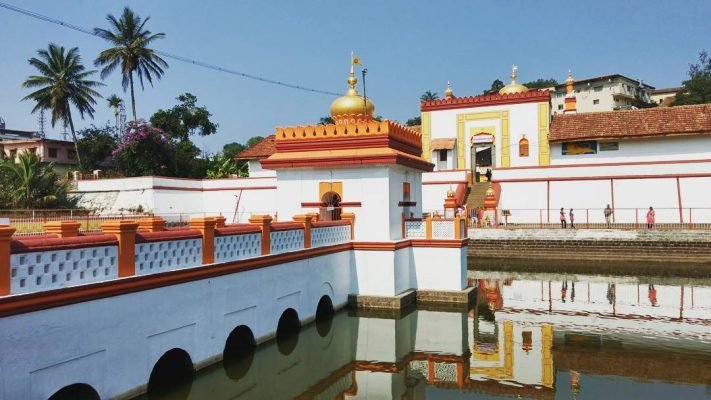 Linga Rajendra II built the temple in 1820. It was an ancient temple. The unique structure of this magnificent temple of Lord Shiva is an impressive amalgamation of Gothic and Islamic architecture. After a blessed visit to the temple, you can sit next to the pool of clear water outside in the middle of the structure, to observe the rapid movements of various colored fish.
6. Cauvery Nisargadhama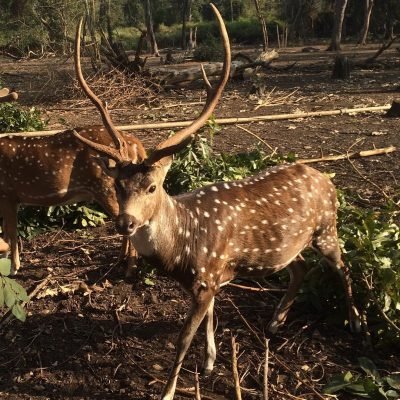 An impressive island surrounded by the water of the Cauvery River, it is located 3 km from Kushalnagar, near the national road. Offering various recreational activities such as boating, elephant riding, and nature hikes, Nisargadhama is a popular picnic spot for spending quality time with family and friends. The scenic beauty of this 64-acre island is enhanced by the exquisite variety of wildlife which includes dense bamboo, sandalwood and teak forests. The sight of stray or galloping deer adds to the beauty of this beautiful place.
7. Bylakuppe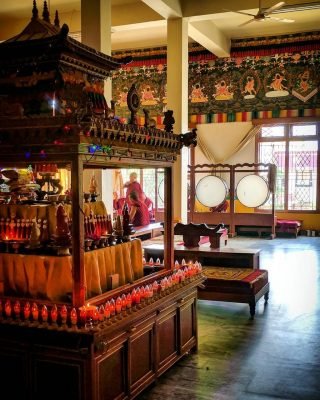 Showing the exuberance of Tibetan culture, this small city contrasts well with southern India. Famous among tourists, this place has many activities and attractions that attract them to visit here. From the beautiful Namdroling Monastery to the small shops selling various Tibetan items, from the sumptuous Tibetan cuisine to the capture of the colorful frame in your glasses, this place has it all. All in all, Bylakuppe is an example of what it feels like to be in Sikkim, India.
8. Namdroling Monastery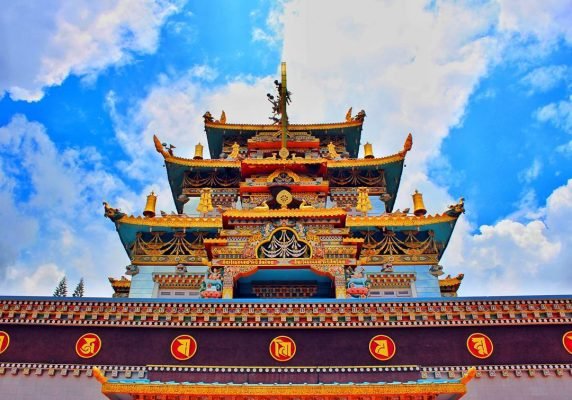 The "golden temple" is an essential part, a visit to the sect of the Nyingma Namdroling monastery, located in Bylakuppe, adds a Tibetan touch to your memorable trip to Coorg. The multicolored flags that float outside the monastery constantly revitalize the general environment of the surroundings and make the interesting structure of the monastery even more beautiful. Many Tibetan grocery stores and shops selling various Tibetan items outside the monastery offer tourists a unique opportunity to enjoy the vibrant Tibetan culture.
9. Chettalli
Although not popular, Chettalli is a small town located on Madikeri and Siddapur Road. Misty Greenery, Flattering Valleys, and High Hills are one of the abundantly precious gifts of nature. This is a place not to be missed to live in this unspoiled part of Mother Nature. While you're here, rejuvenate with the charm of the village, visit an ancient temple – Cherala Bhagavathi and of course, have a coffee or two in its spectacular coffee plantation.
10. Talacauvery and Bhagamandala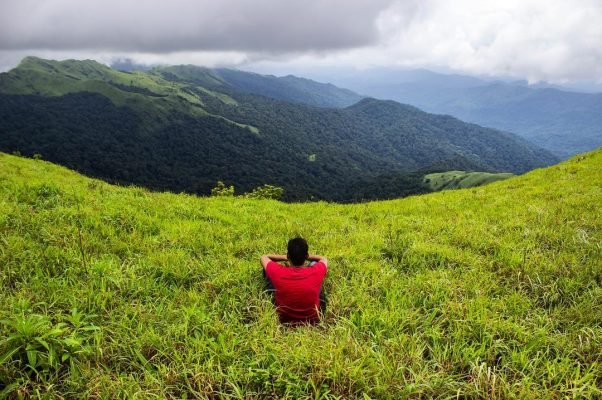 Considering the source of the Cauvery River; Talacauvery is located on top of the hills in the middle of lush vegetation. A series of numerous passages leads tourists to the reservoir, which is the visible permanent source of the Cauvery River. The place is visited every year by many faithful pilgrims. who are happy to offer their prayers in the nearby temple.
Bhagamandala is another pilgrimage site on the Cauvery River in Kodagu. Perched on the banks of the three rivers they are Cauvery, Kannike, and Sujyoti. When these three rivers meet it is known as Triveni Sangam. Within the grounds of the temple, Bhagandeshwara Kshetra carries various temples of Bhagandeshwara, Subramanya, Mahavishnu, and Ganapati. They are visited by hundreds of reverent and are immersed in pious waters. Bhagamandala is the first stop before continuing to Talacauvery.
11. Barapole River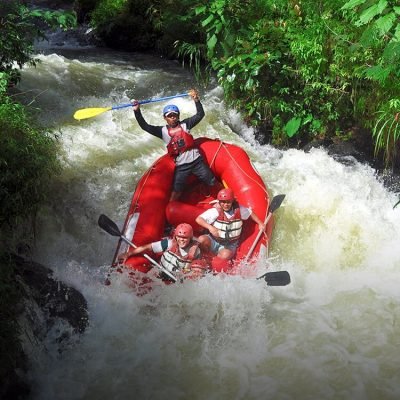 Also known as the Kithu Kakathu River, the Barapole River is a welcoming place for nature lovers. Who has a keen interest in rafting? The river is in bloom with roaring streams of clean water. An incredible natural environment and a breeze of fresh air – everything you need for a breathtaking rafting experience. Nature lovers can walk around the place and spend unforgettable moments enjoying the general splendor.
12. Iruppu Falls
The crystal clear water of Iruppu Falls which cascades from a height of 51 m forms a huge waterfall. It is also important from a religious point of view and is therefore called Lakshmana Tirtha Falls. It is an excellent hiking spot and an adventurous picnic spot to visit with family and friends. Capturing the scenic beauty and enjoying a refreshing swim below are some of the activities that you will enjoy on your visit here.
13. Pushpagiri Wildlife Sanctuary
If you are among the enthusiastic bird watchers who would be interested in locating the rarer bird species. Then Pushpagiri Wildlife Sanctuary is the place for you. It is a sanctuary surrounded by forests; Bisle forest reserve on one side and Kukke Subramanya forest on the other. The cascading waters of the enchanting waterfalls and spurting valleys offer a relaxing environment. while you are waiting for your favorite birds.
14. Brahmagiri Peak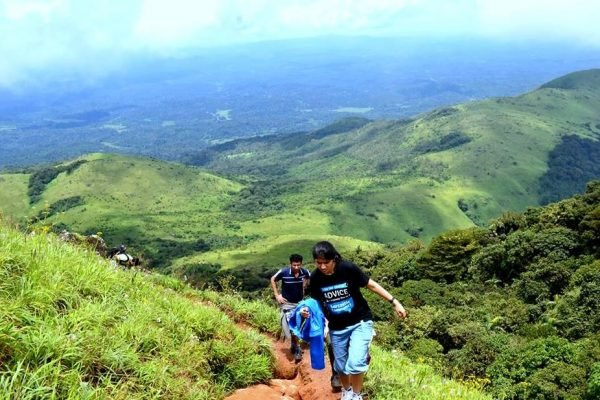 Perched at an altitude of 1,633 m, the Brahmagiri Peak covered by immense vegetation is a true delight for adventurers. There are numerous currents along the way which feed this spell hill. For hikers the freshwaters supply is necessary. Fueled by the abundance of flora and fauna, The Brahmagiri Wildlife Sanctuary is a major tourist attraction here. Therefore, for a healthy adventure experience and exciting wildlife, a visit to this place is a must.
15. Chelavara Falls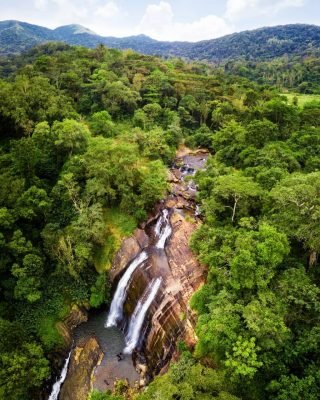 At 45 m high, Chelavara Falls is an enchanting waterfall formed by a tributary of the Kaveri River. Famous locally as Embepare, which means turtle in the local Kodava language, due to the turtle-shaped rock on which the Chelavara waters fall. The tranquility of the place is enhanced by its coffee plantation, throughout the Chelavara waterfalls. The magnificent natural environment makes this place a fantastic place for a picnic. And also to spend joyful moments with the family and loved ones.
In addition to visiting the surrounding nature and visiting the best attractions of Coorg. Travelers can have fun exploring the beaten track of some of Coorg's beautiful excursions. Such as the Pushpagiri Trek, the Kumara Parvatha Trek, the Brahmagiri Hill Trek, and Tadiandamol. Trek, where they can even set up a night camp. Rafting on the picturesque Barapole River is another exciting option for adventure seekers. You can also enjoy the jeep safari on the hills of Nishani and Mandalpatti. And one can enjoy the breathtaking view of the sunset. You need to visit these places in Coorg.
When traveling to Coorg, make sure to visit these beautiful places listed above. It will give you a reason to visit Coorg. Offering all kinds of experiences, this beautiful destination appeals to everyone in all seasons and on all occasions. So don't wait too much, just get going.
If you are done with visiting Scotland of India, try your hand at visiting Switzerland of India