Fondly known as "Little Lhasa", Mcleodganj is the place to go to if you want to see the perfect blend of culture of the Tibetans and Indians. With its extensive British and Tibetan history, Mcleodganj is just as Magnus as its name suggests. Lord Elgin had declared this piece of marvel at Dharamshala, as the summer capital of India. Even to date, the tea house he had built remains a pitstop for every visitor! Barely 15 km to Dharamshala from the Kangra airport, I had my bags packed to take the first flight to the hills! Traveling by bus is also an option. But, the 10-11 hour journey from Delhi made it sound less appealing than the air options. From this little town situated at an altitude of 2,082 meters, I was at awe to have gotten the view of the Dhauladhar Range of mountains. Soon after I had reached the stay that was arranged for me, I looked through the list of places and experiences Mcleodganj had to offer.
Here are a few places I had gone to see Mcleodganj in its complete essence!
Triund
For the second dose of tea for the day, a trek to the rocky terrains of Triund is what I chose. Once I reached the peak of the hill, numerous tea stalls were waiting to give me the warm cup of chai. Since my pace of trekking is just as slow as a snail's, I took my own sweet time to lounge at the Forest Rest House before completing the trek. This is where I found out that Triund is covered with snow during the offseason. Make sure to try spotting the white-domed Gallu Devi temple here. It was quite easy for me as I kept following the prayer flags wherever I had noticed them!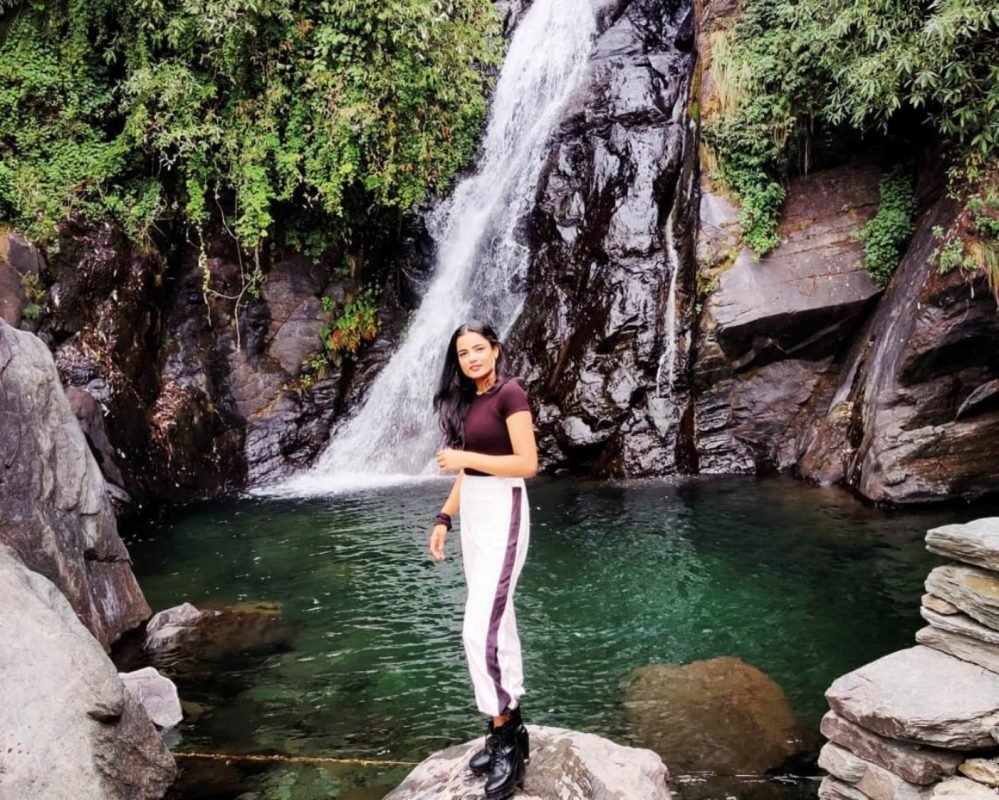 Bhagsu waterfall
What better than a swim after hours long of trekking? To make it a little more adventurous, how about a swim at the gushing waters of the Bhagsu waterfalls? There are stone bridges where you could choose to walk around and chill for a while. Being the over the enthusiastic spirit that I am, I had to leap into those clear waters. I can vouch for the fact that there is nothing as refreshing as the waters in Himachal! On the way back there were several devotees cleansing their hands and feet to enter the Bhagsunath Temple. Even though the temple was mostly crowded, I felt a sort of peace amongst that chaos.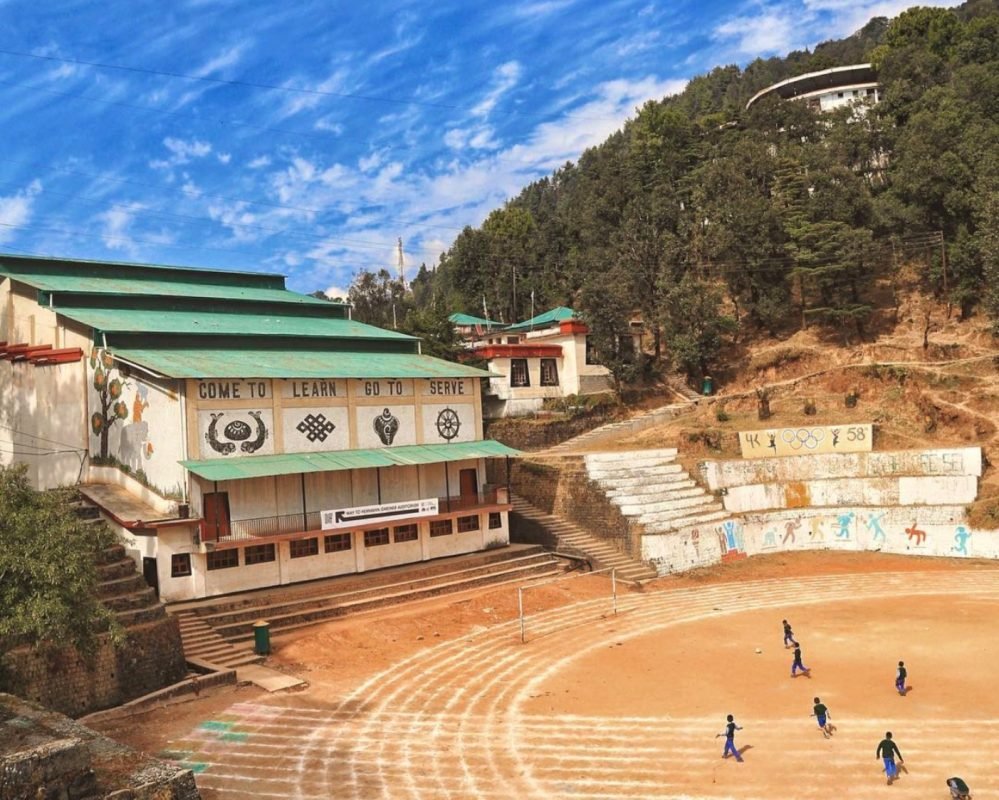 Tibetan children's Village
After the entire trip, this place is what held a piece of my heart! When I have suggested the children's village, I was skeptical thinking "Why would I visit an educational center during a leisure trip?". So many doubts overshadowed by so many suggestions, I had finally decided to visit this community gathering. Welcomed with warm smiles, I saw orphans, refugees, their teachers, and mentors. Insights on Tibetan education through a simple volunteering experience and an outlook on how children view the Mcleodganj they live in were priceless.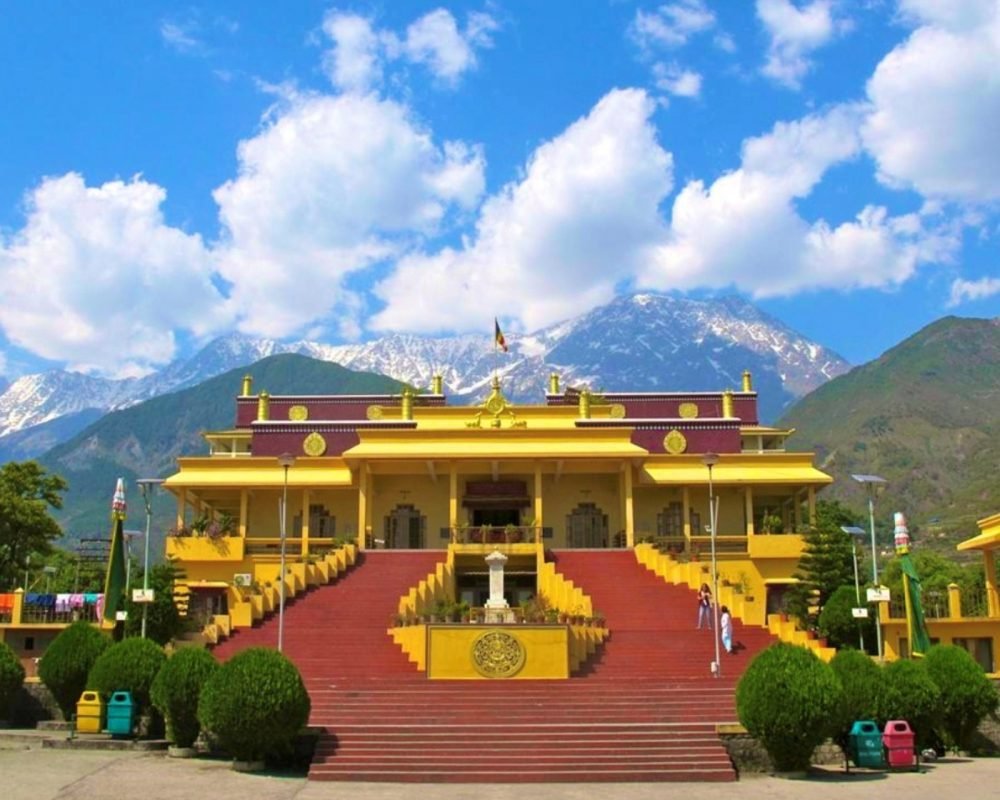 Tsung la Khang
Dalai Lama's abode of worship, Tsug La Khang is home to many shrines and monasteries such as the Namgyal monastery. A long meditation trail called Ling Khor goes along adorned with prayer flags and shrines. The fluttering of the colorful flags along with the distant sound of someone playing the singing bowls, all of it took me to a different realm. Housing several golden statues, and especially that of Gautama Buddha, is one of the must-visit places in Mcleodganj. A closer look at the inscriptions will tell you about the various Lamas and prayers. Few meters away I found the Tibetan museum as well as the market from where I purchased several tiny souvenirs to take back home!
Tibetan Institute of Performing Arts
If you are an art lover this is the place to go to! This is all that I was looking forward to while planning the trip, and nonetheless, they lived beyond my expectations! A glimpse at the rich culture and heritage of Tibetans showcased through beautiful art forms. There are regular performances often showcasing Operas, Dance, Art, Music, and so on. I had the opportunity of sitting for the folk Lhamo performance where a group of performers appears in colorful masks. They showcased a satire, with the final message of good wins over evil, receiving standing ovations and applauses from the viewers. They effortlessly convey emotions through their masked appearances, and that's what struck me the most during the theatre act. Mcleodganj was a quaint beauty that would make it to the list of the few special places I've been to.
Suggested Reads– Bir Billing