Resurrecting the charm of everything old school and Victorian, is this nature-lovers paradise in Himachal Pradesh, Kasauli.
Kasauli is the kind of place you'd want to run to the laps of, for some peace of mind and fresh air. Whether you're backpacking alone or with a bunch of close friends, the hill station will make you want to stay longer.
Staying at colonial-era cottages with colourful roofs above your head and the cosiness of the lush greens for your feet.
Getting out of your comfort zone and exploring through pine forests with trails following the scent of exotic herbs.
Watching every building and architectural magnificence speak of the hill station's glorious past.
Wrapping up days sitting by the crystal clear lake and watching the sunset down in Kasauli.
With all this and much more, here's everything that you need to know about this beautiful valley.
Location
En route Shimla from Chandigarh, you'd spot this hilly cantonment town that'd surely make you stop and stare for a while. Spread across almost 12 sq. km in area, the quaint place is best explored on foot or a bike.
Located in the Solan district of Himachal Pradesh, the hill station comes around the lower edges of the Himalayas and is relatively the most pleasant place of all.
How to reach?
The nearest airport to Kasauli is the Shimla airport which is 55 km south of the hill station. The Jubbarhatti airport has frequent flights, but they are often subject to the fluctuating weather around Shimla.
Which makes the Chandigarh airport a usually preferred option. Located about 60 km from the town of Kasauli, there are regular domestic flights flying down here. Connecting major cities such as Delhi, Mumbai, Amritsar, Chennai, Srinagar, and Kolkata.
Both the airports have well-facilitated public transport services as well. From pre-paid taxi services to buses at nominal prices.
40 km from Kasauli is the railway station of Kalka. From the cities of Amritsar, Delhi, Kolkata, Chandigarh, Mumbai and so on, there are trains that go to the station of Kalka.
You can avail of the bus and cab services from here that'd directly take you to the valley.
The cities of Chandigarh, Delhi, Shimla, and Ambala have several buses and taxis making runs to the hill station.
There are several connecting buses as well through which you can make another bid after a brief halt. This will be convenient for those who prefer not to go on a long and tiring journey.
Roads are at a considerably good condition and follow a picturesque route that'd make you feel a lot more relaxed and comfortable through the journey. There's a range of options in terms of the transport buses, and among these the Superfast and Super Deluxe options are the most opted ones.
For those driving to Kasauli, there's a proper network of roads connecting from Delhi, NH1, Ambala to NH22. Passing through beautiful valleys of Zirakpur, Panchkula, Pinjore, and the roads that were part of the former Hindustan–Tibet Road.
Best time to visit
Kasauli attracts visitors throughout the year. However, the best time to visit Kasauli is between the months of April to June, as the weather is very pleasant. The town has become a haven for tourists looking for a respite from the scorching heat of the plains. The weather is moderately hot so light cotton clothes will do. The temperature rarely exceeds 32°C. The monsoon season, which lasts from July to October, is also a good time to visit. The rains make the place look even more scenic and green. It is better to pack a jacket or two, as the weather can get a bit chilly during October. As there are occasional showers, an umbrella is recommended.
Top Things to do
1. Watch the sunrise at Monkey Point (Manki Point)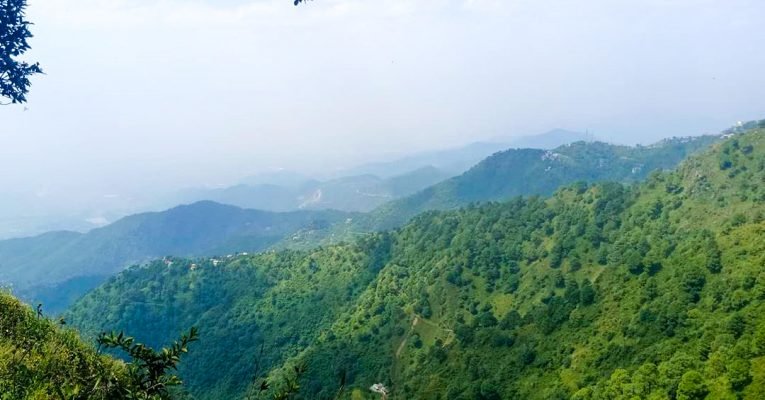 Distance – 3.4 km
Opening hours – 7 AM to 7 PM.
An unparalleled vantage point and the highest point of Kasauli. The place is believed to have been blessed by Lord Hanuman and so carries a really mystical aura to it. This you'll witness for yourself when you hike up to watch the beautiful sunset colour the skies in its different shades.
The trail's going to make you sweat and test the adventurer in you. So buckle up with your supplies for this moderately difficult hike. But it's also simply astonishing with the view of the sparkly Satluj river from atop the hill.
There's also a range of sights studded en route to the peak. From the Airforce station exhibiting their best arms and ammunition, a Hanuman temple perched auspiciously, monkeys camping right outside for the little treats tossed their way and a balcony-like view of chestnut and oak forests.
2. Bird spotting at Gilbert Trail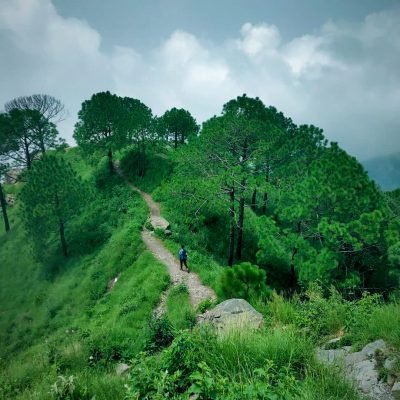 Distance – 2.1 km
Opening hours – 6 AM to 5 PM
Tucked in the army cantonment region of Kasauli, the Gilbert hill is among the few undisturbed and picturesque spots left here.
It's a short trail leading up to the peak amidst clouds of mist. This is also why it's exciting to spot birds flying through the clouds and camouflaging their colours within the forest.
The 1.5 km stone walkway begins from a lane that's believed to be dedicated to lovers and traces its way through emerald foliages. What makes this paradise a more peaceful retreat is that not many tourists have Gilbert trails fall under their list of places to visit in Kasauli.
So if you're someone who enjoys some tranquil time watching the nature at its best form, then the trail is where you'd want to go to.
3. Spooky trails of Dagshai
Distance – 22 km
Opening hours – 10 am – 12.30 pm, 2:30 pm – 5:00 pm (Jail and Museum timings)
Here's a trip through the haunted narratives of Kasauli. Stylised from "Daag-e-Shahi" which translates to "a royal stain", Dagshai was formerly a prison-like settlement arranged by the Mughals. While now it is converted into an army cantonment homing few locals, the stories and graves here bring spooky stories down to your platter.
It is not visited by many tourists, but travelling down here should definitely fall under an adventure seeker's list. Wildly spread forests would accompany you at most times with its canopy.
Walking down to the Dagshai Central Jail and the graveyard that has a history dating back to the British colonial period. Few of these spots have been transformed into a museum and the vibes you'd get from here would surely send chills down your spine.
4. Exploring science through the Central research institute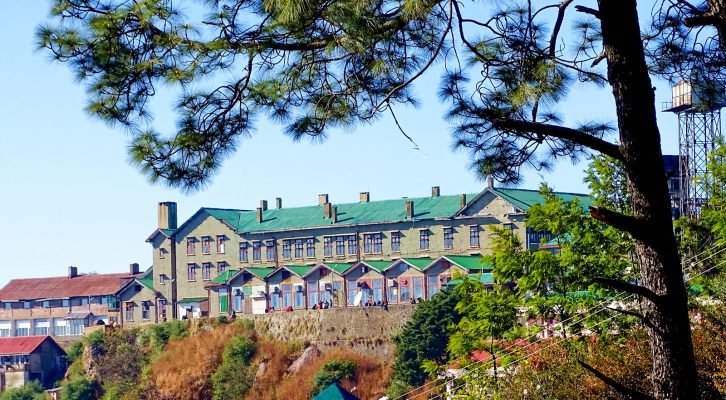 Distance – 300 m
Opening hours – 9 AM – 6 PM (Monday to Friday)
One of the unusual yet enlightening spots of Kasauli. While the research centre cannot be visited from inside and is restricted to a tour around certain areas, it is imbued with a perfect blend of information and entertainment.
Managed by the Ministry of Health and Family Welfare, the Institute that was laid down by the Britishers is now training the future minds of the country.
It is also one of the important centres conducting diligent research and development activities on vaccines and virology in collaboration with the World Health Organisation. Keeping the country's name on high ranks since almost forever.
A guide through the history and science of the 75 years long institution is definitely a must-visit while you're here.
5. Celebrate Kasauli with the year-round festivals
Distance – NA
Opening hours – NA
Kasauli is high in a festive mood throughout the year and they take the phrase "Life of the Party" quite literally.
Every month it's a new fair or festival that adds colour to the entire valley. And regardless of you being a tourist or visitor, the festivities welcome everyone like their own.
From the Lohri festival celebrated during the harvest season to the Basant Panchami of the spring season, and everything in between. Kite flying in the cloudy days, buffalo fights with constant cheering, bonfires being lit, traditional thali cooked above the wood, people dancing around joyously, and so much more!
These are the times the community comes together and celebrate the health, wealth and prosperity that God had gifted to them. It holds immense religious and cultural importance.
6. Seek blessings at the oldest church of Himachal Pradesh
Distance – 90 m
Opening hours – 7:00 AM to 7:00 PM (every day), Sunday service is held at 9:30 AM
If you want a walk back to the colonial time impressions, this is definitely where you'd want to go. Dedicated to St. Francis and St. Barnabas, you can see the colonial homage that has been left behind in all its glory.
Built-in a very classy style, the church with pastel shades will definitely gravitate you. Enhanced by Gothic architecture and distinctive features of a cruciform floor, clock tower, sundial, and so much more, this place looks heavenly.
Watching the sunlight reflected through the stained glasses, creating beautiful patterns right across the aisle. It's an image that'd stay with you. And would make you want to revisit this beautiful place over and over again.
7. Unfurl history at the Gurkha fort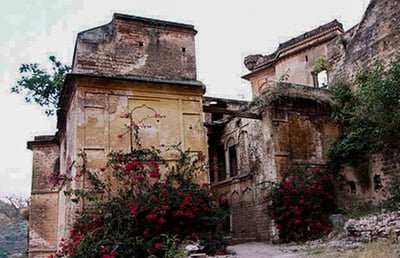 Distance – 41 km
Opening hours – 9 am – 6 pm
Trekking through serene villages to the fort that's at an elevation of nearly 4500 feet above sea level, is an adventure in itself. Added along with this is the structure that has eternally stood to tell the stories of the Gurkha wars that was fought decades back.
Majestically standing at the uphills of the Parwanoo region, there are sights both within and outside the fort that'd leave you awestruck. Whether or not you're a history buff, each fresco here whispers narratives that would drive you to know more.
The canons that date as back as 180 years old, till the eucalyptus trees that tower over the structure as a protective natural Frontier. There's so much to be educated upon as well as explore here.
8. Photograph the nature at Sunset Point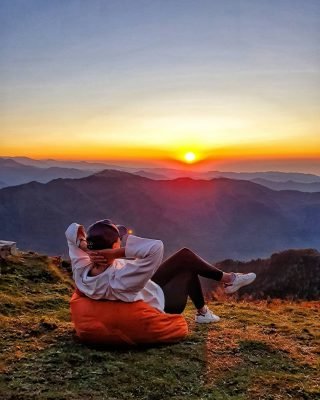 Distance – 1.6 km
Opening hours – 8 am – 7 pm
This place is all the magic that you need. Situated not farther from the main town, the Sunset point is one of the best ways to bring your day to an end.
Sitting on the swing that's casually perched on top of the hilly terrain, and watching the sunset down with every moment being counted. It's the most breathtaking sight you would wish to turn into a ritual.
Exactly why photographing the moment is something that you'd treasure in the years to come. And if you're lucky enough, you'd be able to spot some really beautiful sights including the view of a microscopic Chandigarh.
A lot of people come here to enjoy the calmness and solace. Most of the time that comes from simply watching the city's shadowy evenings grow brighter with the nightlights.
9. Take a swig of the finest in Kasauli brewery

Distance – 4.2 km
Opening hours – 7 am – 7 pm
What's a chilling day in Kasauli without some freshly brewed local daaru? Take a trip down to the Kasauli Brewery and sip onto their best-crafted drinks.
Established in the 1800s by Edward Dyer, it's among the oldest distilleries in Asia itself. So not only do you get to chill here but it also probably is an honour to make a visit down here.
Enjoy a glass of scotch whiskey brewed to perfection while hearing about its beautiful history narrated through every sip of it. Unwind yourself and loosen up after a day filled with adventurous exploring of the valley.
10. Shop crazy at the Mall road
Distance – 120 m
Opening hours – 8 am – 8:30 pm
Keeping the best and obvious guilty pleasure of every traveller for the last – The mall road experience. Among the few things that'd leave a vivid memory from Kasauli, is the nooks and corners of the Mall road.
With shops selling everything from antiquities to handicrafts and warm cups of soup to a traditional bowl of momos.
Ideal for the shopaholics, it wouldn't be much of a stretch to say that this is where the soul of the town lies. Wide smiles and welcoming gestures of the people selling the most beautiful things crafted exclusively at Kasauli.
The place has got everything that'd keep you hooked for hours. Make sure to grab a lip-smacking plate of street food while you're exploring this beautiful marketplace.
Tips
The trekking trails are moderately difficult, and carrying a good pair of shoes and essentials can always come handy.
Certain places such as the Manki point fall under the Air Force Station and wouldn't permit you to carry certain electronic gadgets. Keep this in mind and secure your items beforehand.
The cantonment areas also often require prior permission to visit, and it's an easy procedure.
At all times carry water with you. It'd be a task to look for water refilling spots and shops around some areas of Kasauli.
If you're making a visit during public holidays, there could be a slight change in opening hours and entry fees, so make sure you have it all checked before you make a visit.