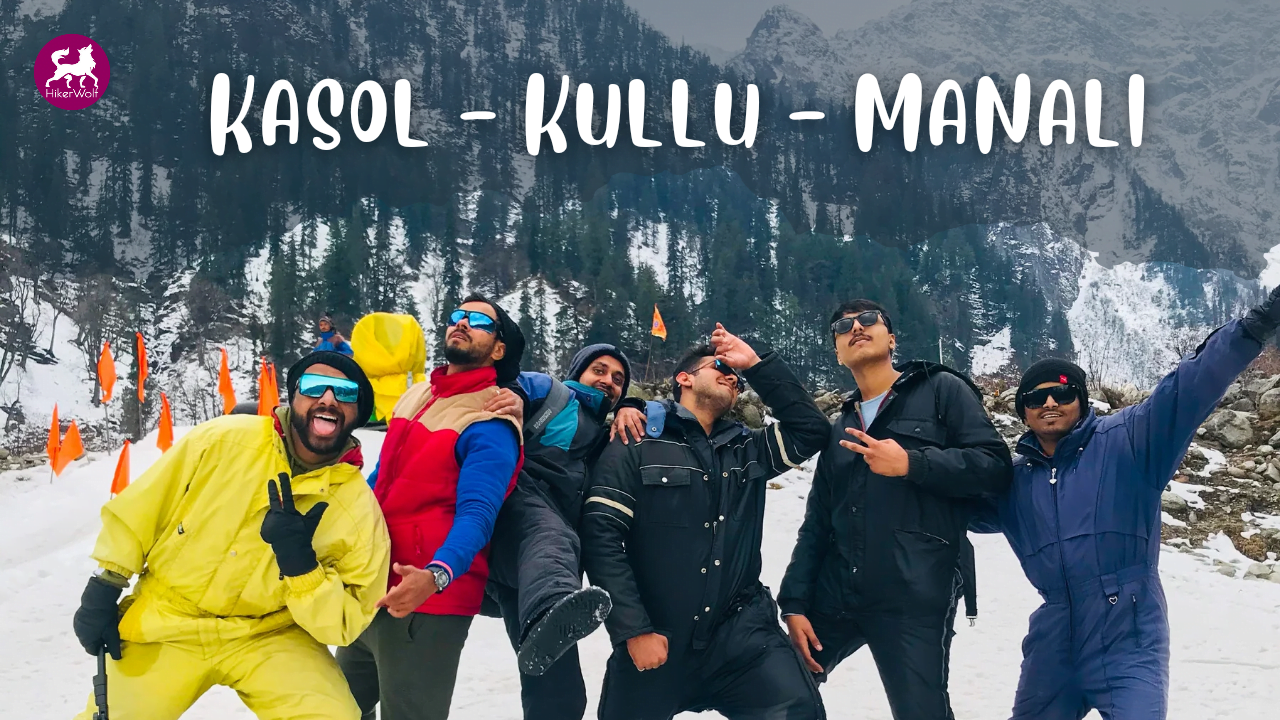 ABOUT
As truly said 'busy life is filled with tremendous emptiness', to fill that emptiness let's take a break. What say? You, me khula Assam, Kuch 10-20 log aur ass pass Kullu Manali ki thand with some garam kava.
Prepare to embark on a journey of breathtaking landscapes, cultural immersion, and thrilling experiences as you explore the gems of Kasol, Kullu, and Manali. Nestled in the Himalayas of Himachal Pradesh, these destinations offer a perfect blend of tranquility, adventure, and natural beauty. From the enchanting village of Kasol to the bustling markets of Kullu and the captivating charm of Manali, this itinerary promises an unforgettable adventure through the heart of the Himalayas. Join us as we unravel the magic of this scenic trio and create memories that will last a lifetime.
DURATION
DATES:
If Train Tickets are included, your journey will commence one day before the initially mentioned date.
Prices 
Triple Sharing Without Train tickets – ₹14,999/- per person 
Dual Sharing Without Train tickets – ₹16,999/- per person
Triple Sharing With Train tickets – ₹16,499/- per person 
Dual Sharing With Train tickets – ₹18,499/- per person
NOTE: Block your seat at just ₹5000/- and pay the rest 25 days before the trip date.
Note: "We're dedicated to ensuring you have a seamless journey, and the adventure truly begins when you arrive at your designated pickup points, either Delhi's Kashmiri Gate or Majnu ka Tila. As a gesture of our commitment to your satisfaction, we're pleased to offer you a special package that includes sleeper class train tickets from Mumbai."
Brief ITINERARY
Day 0: Mumbai to Delhi
You'll be boarding the Golden Temple train (12903) from Mumbai Central at 18:30. It will make stops at Surat at 19:00 and Vadodara at 23:20 Only for someone has opted for train tickets from Mumbai, Surat, Vadodara.
Day 1: Meet in Delhi and move to Kasol
Will reach H. Nizamuddin Station (Delhi) by 13:50. After that, you'll have some time to explore Delhi on your own. Meet us in Delhi at Kashmiri gate or Majnu ka Tilla by will 7:00 pm and head to Kasol.
Day 2: Kasol – Manikaran

| Hot Spring Of Manikaran, Kasol Tour
This Morning we wake up to the tranquillity of Kasol, After Breakfast we check out from our Hotel and we leave for the famous hot springs of Manikaran. Later in the afternoon we explore the Israeli culture theme based cafes in Kasol. Then we will be visiting the Parvati Valley This Valley is also known as the Amsterdam of India Later in the Evening you can explore the local market of Kasol Then overnight stay will be arranged on the outskirts of Kasol.
Day 3: Head for Kullu from Kasol | Swiss camping
Have breakfast in the morning. Then, set off for River Rafting in Kullu, Which is a different experience in all Right after we had a prosperous Kasol tour. Enjoy the drive through the amazing mountains.Later free time to explore the Kullu Market. Reach destination by night. Spend quality time in swiss camping with music and dance.
Day 4: Off to Manali! | River Rafting, Pandoh Dam,

Pashmina Shawl Factory
After an unforgettable Kullu tour, today, we head towards Manali. In between we will be taking a hault at the Paragliding spot where will be doing the Paragliding, Later we'll be on our way towards this amazing place full of wonders. On the way, visit the Pandoh Dam and Pashmina shawl factory and Vaishno Devi Temple.Iater in the evening will be exploring the Famous Mall Road of Manali . Overnight stay at Manali.
Day 5: Solang Valley, here we come! | Valley Hopping,

Paragliding, Valley Crossing, Zippling
Visit and experience the elegance of the beautiful Solang valley and get lost in its wonders. Looking for some fun activities? Our Kullu Manali tour package has something for you! Once you reach the valley, you can indulge in sports activities that are equally thrilling and will never spare a moment without an adrenaline rush! Sports activities like Paragliding in Dobhi, Valley crossing, Zippling, etc, we will try to visit the Sisu Village if time permits. Head back to Manali by evening and have a scrumptious dinner and end today's Manali trip. Overnight stay at Manali.
Day 6: Manali Sightseeings | Goodbye Kasol, Kullu & Manali
Post Breakfast we visit the Hidimba Temple, Tibetan Monastery, Vashisht temple, and Museum of Himachal Culture & Folk Art. Depart for Delhi in the evening and return home with beautiful memories.
Day 7: Delhi to Mumbai
We'll return to Delhi in the late morning. If you've chosen train tickets, we'll catch the Paschim Express (12926) at Delhi from Subzi Mansi (SZM) at 15:20. We'll arrive at Mumbai Central the next day at 14:55.
Images/

Solo travelers Experience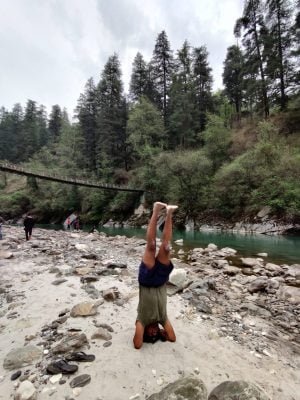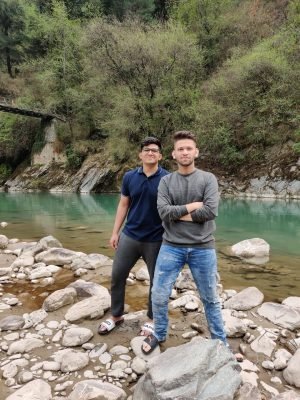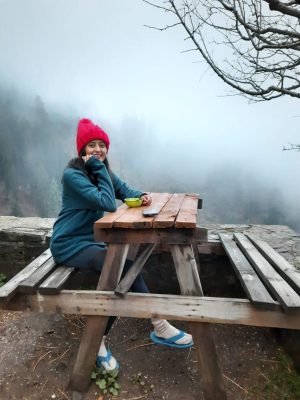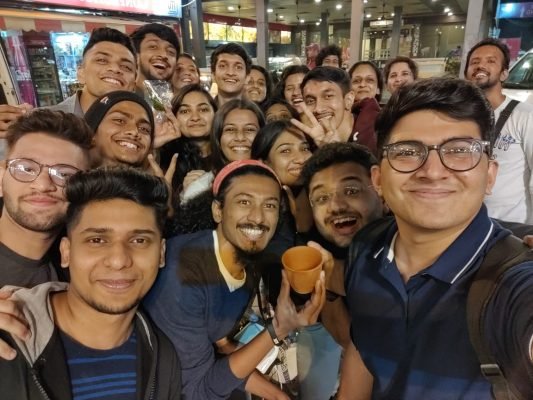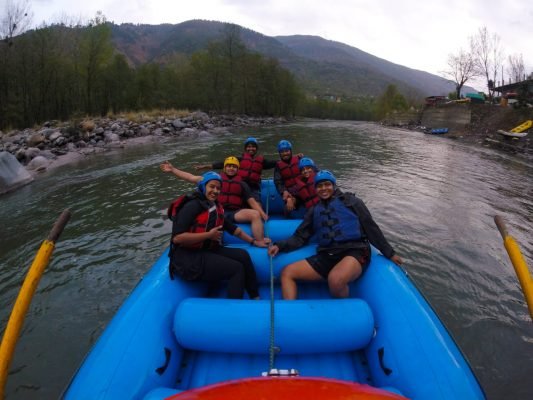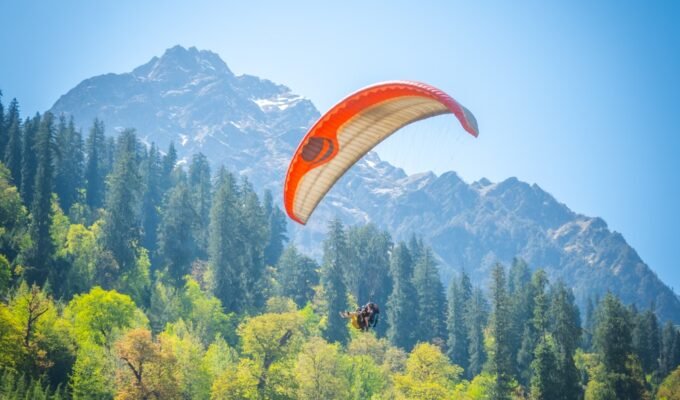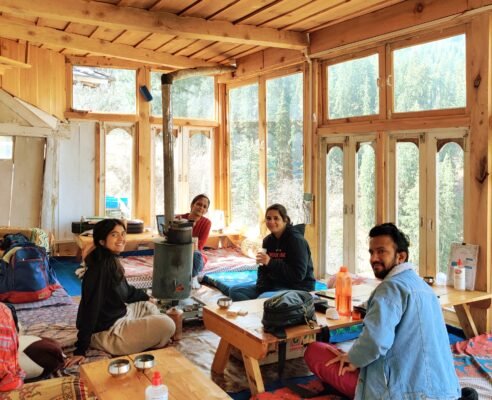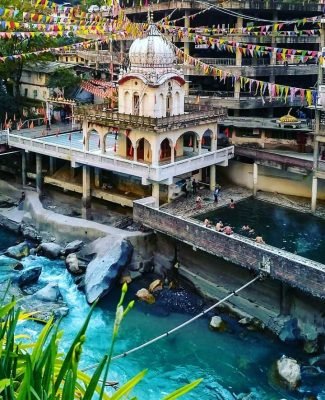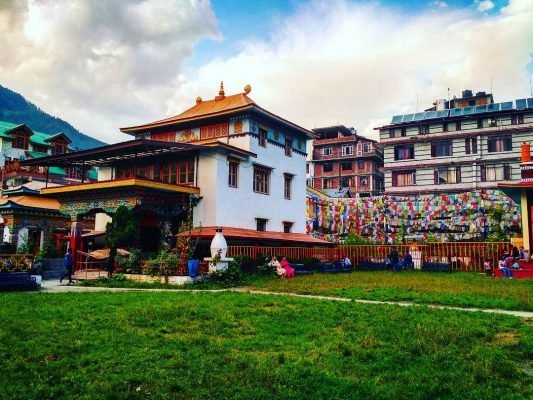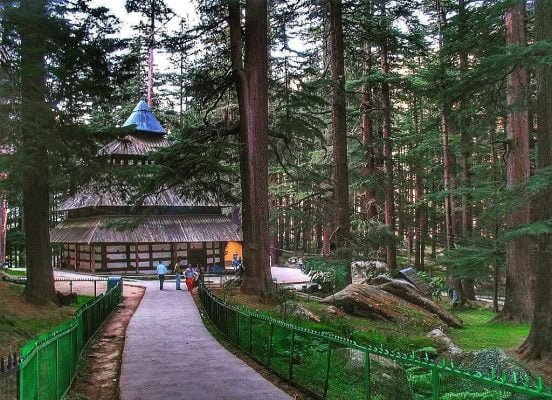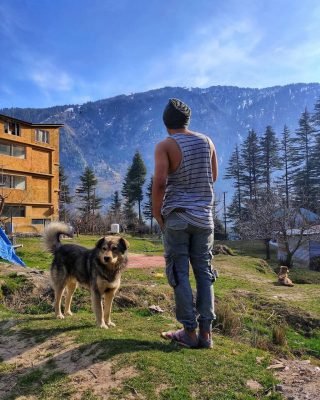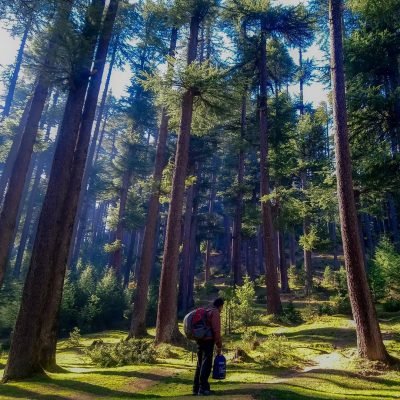 INCLUSION
Accommodation on a multiple-sharing basis.
Sleeper class train tickets from Mumbai to Delhi and Back.
Push-back buses from Delhi to Kasol travel
All internal transfers
All Sightseeing
4 Breakfast

4 Dinner

Complete assistance in all other activities for the best possible rates
Charges for tour guide and driver
Basic First Aid
Government taxes and service charges
All permits
HikerWolf Expertise
EXCLUSION
5% GST.
Adventure Activities
Meals onboard train journey.
Any applicable admit tickets
Any meals not mentioned in the inclusions
Return journey from Manali to Delhi
Insurance
Heaters
Anything not included in inclusions
Stay at Manali
THINGS TO CARRY
Identify proof (Original Compulsory)
Photocopy of your ID proof (Compulsory)
Backpack
Shoes and Slipper
Torch
Charger
Powerbanks for charging electronic devices
Cap, Goggles, Sunscreen, etc.
Pair of clothes as much required (shorts, track pants or any comfortable clothing you wish for)
Personal medicines
Sanitary kit
Towel
Bluetooth speakers
Warm clothes
Warm shawl or blanket
IRCTC Rules:
HikerWolf provides its train tickets through the IRCTC app.
The tickets confirmation depends on the number of days left until the trip.
While it's important to understand that there is no 100% confirmation guarantee for waitlisted and RAC tickets on every occasion, please be aware that HikerWolf does not have control over the confirmation process for tickets.
It's important to acknowledge that there's always a possibility of receiving an RAC (half seat) or a waitlisted ticket instead of a confirmed seat. Please note that HikerWolf is not accountable for unconfirmed tickets, as IRCTC is a government entity over which we have no control.
If the train is canceled or its route is changed for any reason, HikerWolf will not assume responsibility, and alternative solutions will be offered at an additional cost.
To enhance your chances of securing a full seat on the train, it's highly advisable to book your trip well in advance, preferably at least 20 days prior to your travel date.
HikerWolf cannot be held responsible for changes in your travel plans, and therefore, if you choose not to take the same train we originally booked for your return journey, there will be no refunds\change for ticket dates or prices.
Note: 
Do not carry any valuables. Please take care of it in case you are carrying the same. We will not be responsible if you lose them by any chance.
HikerWolf reserves the rights to cancel the trip if the minimum batch size does not suffice. 
Trip Leaders will only accompany you if there are people more than the minimum batch size otherwise, the trip will be handled virtually.
1. How big will the group be?
We prefer to have a group of 15-18 people as we intend to have more fun and give personal care. We need at least 6 people to manage our trip
2. Who will accompany us on the trip?
All our trips are led by professional travel coordinators who have good experience in management groups.
3. If I'm the only girl in the group, is it safe to travel?
We generally have many girls joining us on the trip so there are high chances that you are not the only girl on the trip. 
Safety is of prime importance and we understand them very well. The major of our staff is a girl for that very reason so be assured you are in safe and reliable hands.
4. What type of ground transportation will be used during the trip?
We rent taxis such as Innova, Tempo Traveler, Bolero, Tata Sumo, etc.  from our suppliers.
5. What will be the type of accommodation?
We are known to provide the best possible accommodation on our trips, the accommodation can be in a hotel / alpine tent/dome tent/living room at home.
6. How many trippers will be in a room?
It totally depends on the dynamics of the group.  If there is a couple, we can give them a separate room, or if there is an odd number of people, then there would be a triple exchange. (If you'll are couple inform us once you have booked) 
7. How can I book a trip with you?
After selecting the trip, you can book by clicking the Book now button or you can contact us and we will guide you through the booking.
8. What kind of food is served during the Trip?
We provide nutritious and healthy food on the trip.  We always try to select best/famous restaurants for the food on our trips
9. Can we change the itinerary?
Yes, you can make suggestions.  We will analyze this and, if we consider it feasible, we will apply it.
10. Can the trip be personalized?
Yes, we can customize any trip based on your needs and feasibility.
11. Do you prefer to take medications with me?
Yes, it is recommended to bring your own medicines on the trip
STILL, HAVE QUESTIONS?
Request a callback