The cultural and industrial capital of Madhya Pradesh, Indore, will charm you with its warm and friendly people, its lively bazaars and its unique gastronomic delights. The city has a glorious past and harmoniously combines modern and traditional to create its vibrant and distinct identity. There are many places to visit in Indore
Located on the Malwa plateau, the city has enjoyed a pleasant climate all year round, perfect for exploring the extremely popular markets of the old city, the delights of street food in Sarafa and Chappan Dukan, and the great temples and palaces in and around the city. Here our list of the best places to visit in Indore.
Lalbagh Palace
If you want to take a look at ancient Indore during the reign of Holkars, this palace deserves a crucial place in your travel itinerary. With its spectacular surroundings and comprehensive architecture, it has earned a name among the popular places to visit in Indore.
Perched on the bank of the Khan River, the palace represents Holkars' lifestyle. The main reason for the construction of this building was to facilitate comfortable meetings between the key figures of the kingdom. The palace covers an area of ​​28 hectares and bears a striking resemblance to Buckingham Palace. Stained glass windows, chandeliers, and marble columns add charm to the building. You can also discover some secret shrines here.
Rajwada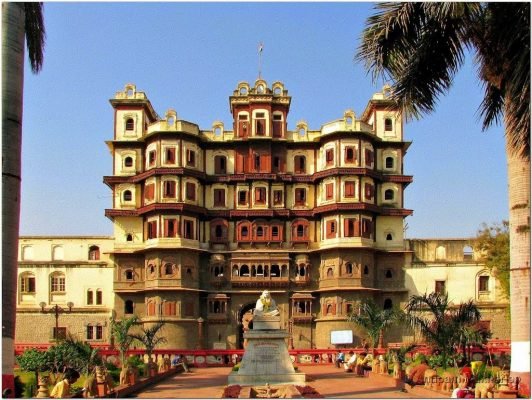 Rajwada is divided into two main parts. One part is a temple and the other part is a large palace. Built by the Holkars dynasty in Maratha, the Rajwada Palace is a 7-story property located near Chhatris. The palace remains crowded with locals and foreigners throughout the year.
The green garden at the entrance leaves visitors fascinated by its splendor. Lulled among the crowded streets of the Khajuri market, it overlooks a lovely garden that displays the statue of Ahilya Bai and many beautiful fountains. Because of its beauty and history, visiting Rajwada is part of the list of things you absolutely must do in Indore. For its historical significance and picturesque offerings, it is a prominent name among all Indore's attractions.
Khajrana Ganesh Temple
Khajrana Ganesh Temple is one of the most requested places to visit in Indore. Queen Ahilyabai Holkar built it. The temple includes a statue of Ganesha and several small temples dedicated to other deities.
The idol is made up of bricks, stones, limestone, mud, earth, and water. The intricate paintings inscribed in the upper sections of Garbhagriha offer a glimpse of the various festivals celebrated in India.
The nearby Sarah of Nahar Sayed adds even more to the religious aura of this tourist destination. The serene atmosphere of the temple brings you closer to the world of spirituality. If you want to steal moments of peace, this temple could be the trick. You must visit Khajrana Ganesh Temple as it has its name on top in places to visit in Indore.
Central Museum of Indore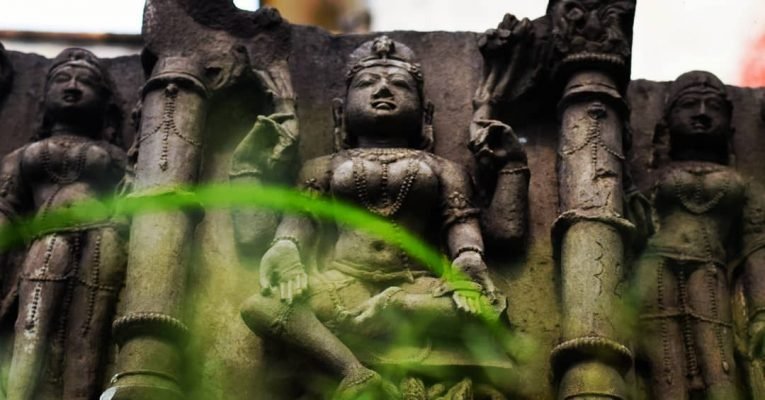 If you have a strong appeal for historical heritage, the central Indore Museum is a must for you. The museum is located near the post office and houses some of the best vestiges of Parmar's sculptures. The main features of these sculptures concern stone representations and proportionate figures.
Being one of the most important places to see in Indore, the central museum houses a collection of Hindu and medieval Jain and Hindu sculptures in Madhya Pradesh. A door frame decorated with ornaments and figures constitutes the most remarkable architectural remains of the museum.
Two galleries divides the whole museum. Gallery I preserves finds from the prehistoric period and Gallery II presents complex sculptures based on Hindu mythology. In addition to this, you can also see a collection of armor, weapons, and parts here.
Sarafa Market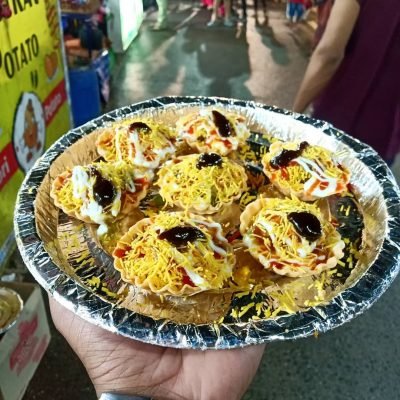 A visit to Indore is incomplete without tasting the gastronomic food of the famous Sarafa bazaar, around Maharaja Tukoji Rao Holker Cloth Market. The market was born about a hundred years ago when shop owners encouraged nightlife and offered the area around their shops to local food vendors.
The market turns into a busy street at night. The night market attracts a large number of natives and tourists who like to explore the local flavor of the city. Neon lighted signs, the aroma coming from stalls will make you hungry instantly as you see foodies gather around Bhutta Kees served with coriander chutney and lemon juice is the special dish on the market. You can also savor the crunchy flavor of garadu, khopra meatballs, banjo egg, jalebi, and rentals.
Patalpani Waterfall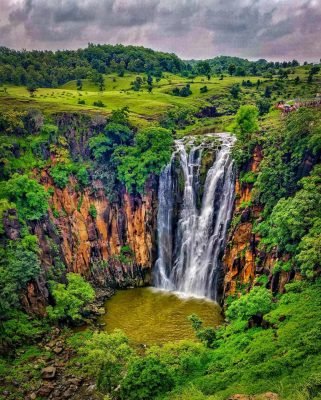 If you are looking for a picturesque picnic spot in Indore, the Patalpani waterfall may end your search. Located 35 km southwest of the city of Indore, this location is a favorite weekend destination for travel addicts and one of the waterfalls to visit in Indore.
The waterfall that falls from a height of 150 feet makes this place an ideal place for photography. During the rainy season, the unspoiled beauty of this place multiplies and offers the most surreal views. Thanks to its connectivity with cities like Indore, Mhow, and Ujjain, it is accessible by train and road.
You can find many other attractions near Patalpani such as Maheshwar, Ujjain, Bagh Caves, and Mandu. With its magnificent landscapes and its proximity to other tourist sites, it is without doubt one of the most beautiful places to see in Indore.
Temple of Annapurna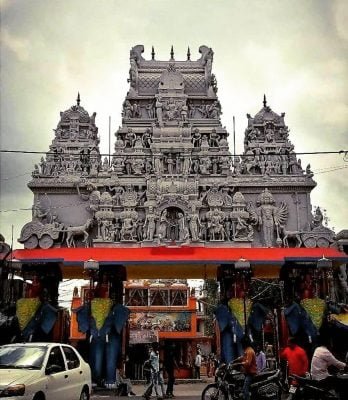 Built-in homage to the goddess of food, the Annapurna temple bears a striking resemblance to Madurai's Meenakshi temple. It is also considered the architectural heritage of the city because of its intricate detailed engravings and paintings. The ornamental door with four elephants is an example of architectural splendor.
The sacred shrines of Hanuman, Sivan, and Kala Bhairava increase the popularity of the temple. Every year, a large number of pilgrims and tourists visit the Annapurna temple to offer their prayers to the goddess of food.
With a combination of religious significance and architectural marvel, it has become one of Indore's famous monuments. If you are a history buff or a lover of the gods, you should visit this temple.
Ralamandal Nature Reserve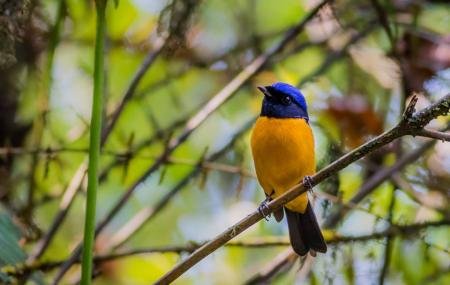 Ralamandal nature reserve was established in 1981, the Ralamandal Wildlife Sanctuary is one of the oldest wildlife sanctuaries in Madhya Pradesh. It is home to several species of animals and birds.
If you are a nature lover, you will find this place in paradise. With a large number of plants such as bamboo, teak, eucalyptus, saja, and babool, it has a rich biodiversity. To explore the interior of the park, you can use a car or bicycle.
One should not miss the lively camel ride on their visit to this wildlife park. In addition to this, you can also find a hunting lodge that has marked its presence since 1905. This lodge was built during the reign of Holkar and has now been transformed into an information center. The months from October to February are always the best times to visit here, as the weather is pleasant and offers the most charismatic views.
Chappan Dukaan
A popular place to visit in Indore for all addicts, Chappan Dukan offers a combination of Indian snacks and street food. The street is full of life from 6:00 in the morning and treats your taste buds with a delicious poha for breakfast.
This market serves visitors an abundance of food, including chaats, hot dogs, momos, and drinks. Indore's popular grocery stores, namely Agarwal candy, Gangaur candy, and Madhuram candy also have their outlets here. At night, the market welcomes a large number of visitors, including couples, young people, children, and families. With a total of 56 stores serving delicious Indore specialties, the place has received the name "Chappan Dukan".
Coral Dam
With breathtaking landscapes and waterfalls, the choral dam is one of the highlights to visit near Indore. As a new MP tourism development project, it has all the modern comforts that have made it a leisure site.
The delicious food in the restaurants and the warm hospitality of the staff increase the pleasure of the trip. Located 45 km from the city of Indore, the dam also has a bungalow and a lovely garden. Thanks to its scenic landscapes and leisure facilities, it has become a popular picnic spot near Indore.
The serene atmosphere of this place will no doubt sweep the negativity of your stressful life. If you are looking for a hassle-free place away from city life, Choral Dam will quench your thirst for peace.
Tincha Falls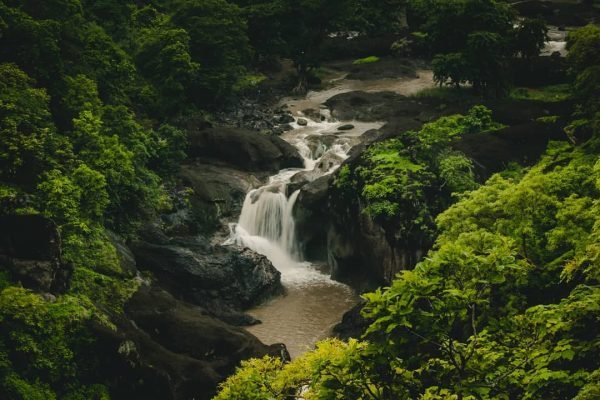 What could be better for a weekend than a place surrounded by beautiful waterfalls? Well, the city of Indore is home to many of these destinations, and Tincha Falls is one of them. Located 10 km from the city of Simrol and 25 km from Indore, the place is famous for its roaring waterfalls with beautiful views of the monsoon.
The water emerges from a height of about 300 feet and relieves the humid climate. With an abundance of natural beauty, Tincha Falls captivates the hearts of photography and adventure enthusiasts.
It is a popular landscape destination for locals and foreigners who need to be relieved of their stressful lifestyles. If you want to see the most impressive views of the place, visit at sunrise or sunset.
White church of Indore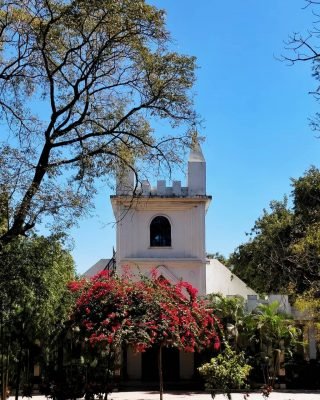 Domestic tourism is a perfect combination of history, religion, tradition, culture, and scenic beauty. One of the monuments that give an idea of ​​the religious values ​​of the city is the white church. Built-in 1858 by Sir Robert Hamilton, this church represents European-style architecture.
Being the oldest church in the city, it hosts various festivals throughout the year. However, August 9th is considered a special day when Christians organize a procession. In the afternoon, the church is decorated with festive lights and mass prayer is attended by a large number of people.
You can also find many restaurants and cafes in the surrounding area serving local dishes to their customers. White Church is located on the famous AB highway, a 33-minute drive from Holkar Airport. With its calm atmosphere and religious value, it is one of the most sought after places in Indore.
Strong Mandu or Mandavgad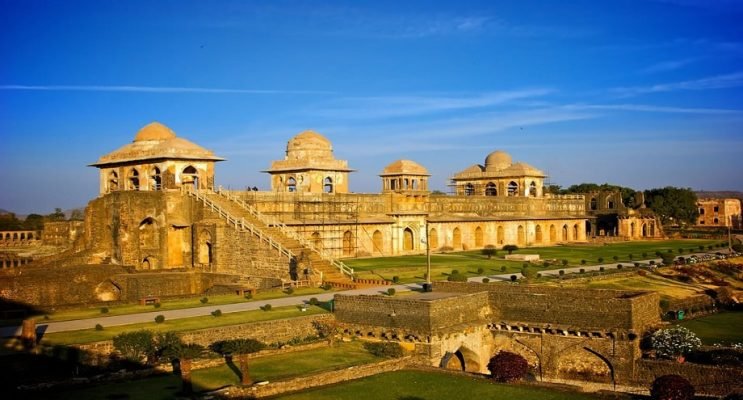 Located in the city of Dhar in Madhya Pradesh, Mandu is known as the fortress city. The city rises to a height of 2,079 feet in the Vindhya ranges and takes you into a world of ancient Afghan architecture.
From the Roopmati pavilion and the Baz Bahadur palace to Rewa Kund and Taveli Mahal, countless remarkable places make it a historic paradise in India. The Hindola Mahal is another district ancient treasure that was built during the reign of Hoshang Shan.
It is the first monument to appear on the road from Indore to Mandu. The architecture of this monument is a unique combination of audacity, simplicity, and aesthetic appeal. The Mandu district is a center of countless palaces, charming canals, art pavilions, and baths. Mandu tops the list of best places to visit in Indore.
You can also see caves carved out of the rock that has beautiful paintings decorated on their ceilings and walls. With a vast market of fabrics, interior design, and crafts, Mandu is a shopper's paradise.
Janapav Hill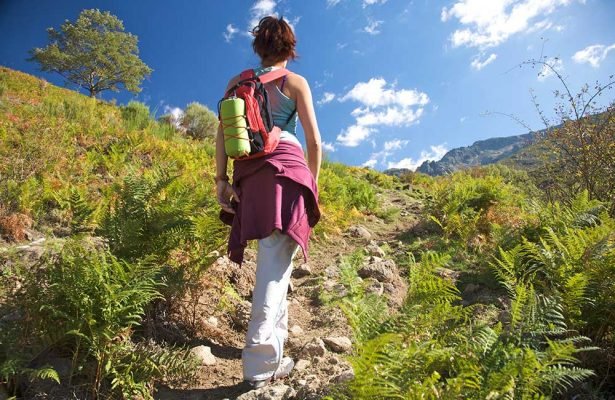 If you've never been to the highest point of the magnificent Malwa Plateau, it's time to plan your trip to Janapav Hill. Also known as Janapav Kuti, this place is a perfect vacation for adventure and nature lovers. Difficult paths and burning woods invite a pack of hikers all year round.
The dense forests of Janapav host diverse biodiversity and rich flora and fauna. The hill rises 881 m above sea level and is a common picnic spot for the inhabitants of Indore and Mhow. Another reason for the popularity of this place is the fair which is organized every year on the occasion of Kartik Purnima.
Janapav Kuti is also a famous historical site that is said to be the birthplace of Lord Parashurama. It is located on the outskirts of the city.
Kanch Mandir
You may have visited several temples that have gained fame for their detailed architecture, but the city of Indore has a temple that stands out for its unique work of glass and mirror. Hukumchand Seth built it in the 20th century. This temple is a sacred destination for the Jain community.
The temple includes an idol of Lord Mahavira which was made of black onyx. With complex mirror works on walls, floors, ceilings, and pillars, the temple also has many aesthetic attractions. Crystal chandeliers and Chinese-style lanterns enhance its beauty in many ways. Kanch Mandir is located very close to the Rajwada area, which is one of the most famous places in Indore.
Pipliyapala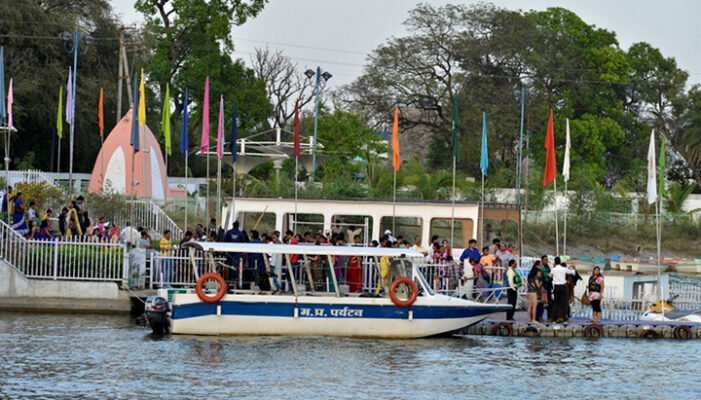 Pipliyapala is also known as the Atal Bihari Vajpayee regional park. It is one of the best tourist sites in Indore and IRDA developed it. The park forms a canal that covers the entire park. The spectacular beauty of the misty fountains visible from the bridge over this canal takes you on a journey to peace.
In addition to this, there are many other attractions in the park, including French gardens, a musical fountain, boating, and a misty fountain. You can also enjoy a speedboat ride, a boat and a small cruise called the Malwa Queen. it is one of the best places in Indore for couples who want to spend time alone.
The cruise ship has 2 decks that can accommodate around 80 people. A 36-minute drive from Indore International Airport will take you to this regional park.
Krishnapura Chhatris
Located on the banks of the Khan River, these chhatris have gained great popularity for their architectural marvel. These cenotaphs offer a living glimpse of Maratha's architectural style with domes and spires that impress tourists with its grandeur.
Krishnapura Chhatris is a homage in memory of the rulers of Holkar in the late 19th century. There are a total of 3 chhatris, the first is a dedication to Maharani Holkar, and the other two are an homage to Maharaja Tukoji Rao Holkar II and Shivaji.
Various figures of goddesses and deities are also found on the outer walls of the Chhatris. If you are planning a visit to the city of Indore, be sure to include this place in your travel itinerary.
Fort Asirgarh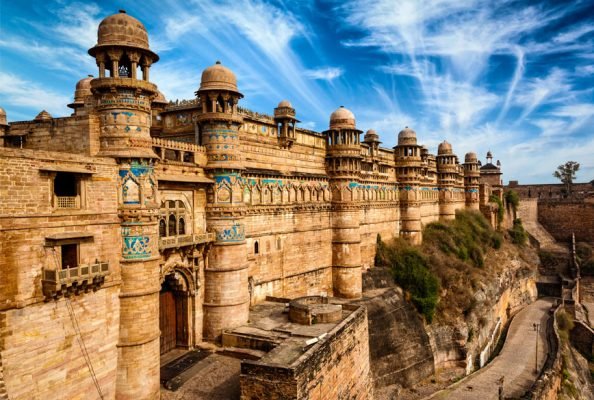 Asa Ahir built Fort Asirgarh, popularly known as Asa Ahir Garh. The fort rises to 701 meters above sea level. It is mainly divided into three parts, namely Kamagarh, Asirgarh, and Malaygarh.
Located in the beautiful Satpura mountain range, it covers more than 60 acres. With a perfect combination of Turkish, Persian, and Islamic architecture, this fort represents a strong Mughal influence. It also houses a small temple called Gupteshwar Mahadev and an ancient mosque.
You can also see the ruins of British tombs, artificial ponds, and balconies reflecting ancient Indian architecture. The best time to visit this fortress is from October to March when the weather is pleasant. This is one of the most popular places to visit in Indore.
Lotus Lake, Gulawat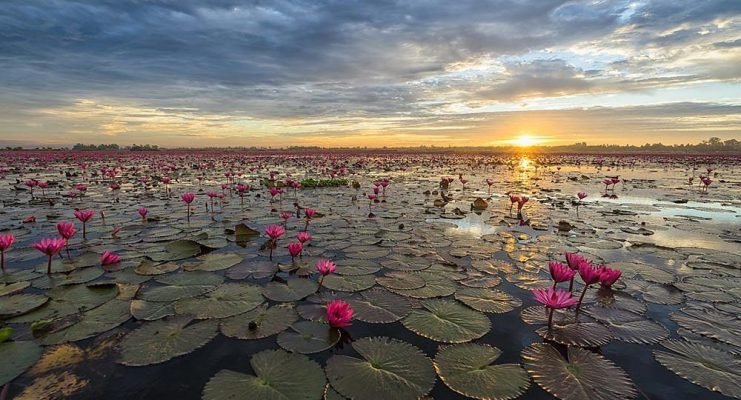 Generally known as Gulawat Talab, it is another hidden gem near Indore and is a great place for photographers. It is essentially a lake in the Gulawat valley which also hosts many lotus flowers.
The scenic beauty of this place makes the experience of sailing in the calm waters of this lotus-filled lake truly unforgettable. More importantly, since it is one of the unconventional places, you won't find herds of tourists who alter your pleasure and spoil serenity for you.
The presence of dense bamboo plantations and exotic birds that it attracts makes the place even more attractive. Lotus Lake must be in your list of best places to visit in Indore.
Indore Zoo
If you are a lover of nature and wildlife, the Indore zoo, due to the wide range of exotic wild animals it hosts, deserves to be on your wish list. Despite a variety of animal parks located a short distance from Indore, this zoo is extremely popular with locals and tourists alike.
The green atmosphere of the zoo adds a feeling of serenity to the question. Spread over an area of ​​51 acres, the zoo includes 56 species of animals, including lions, tigers, leopards, wolves, and sloth bears from Asia. There is also an impressive variety of birds here, making it an ideal place for bird watchers. So, these places to visit in Indore must visit.
If food and culture excite you, then Kolkata will be a dream come true. Do not forget to explore when visiting East